Does a business school's age matter for my MBA career?
Dear BusinessBecause,
I want to study at some younger business schools, such as Asia School of Business, and don't know how much a school's age matters to future employers.
Do I have a better shot with employers if I choose a more established brand? If not, what does matter most when choosing a business school?
---
This week's applicant question was submitted by Bijay Lamsal
Bijay is a civil engineer at John Holland Pty Ltd, a construction company in Australia.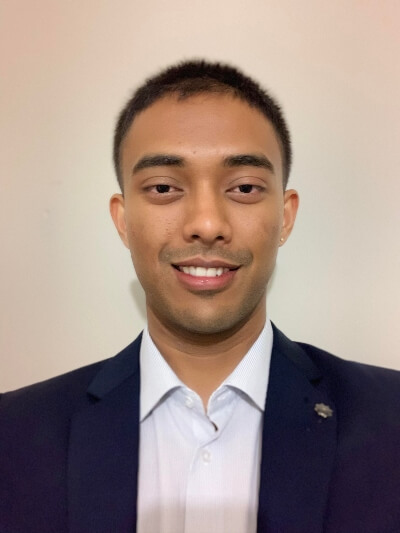 Over the years, he's worked on infrastructure jobs ranging from the small scale to multi-billion dollar projects in Darwin, Sydney, and Melbourne.
He has a master's in engineering from Charles Darwin University, which has served him well. Since his role involves a lot of travel and team shuffling, though, he's decided to develop his broader business and leadership skills through an MBA.
---
The Answer
---
This week's Applicant Question is answered by Linda Abraham, founder of Accepted admissions consulting.
A school's 'age' per se doesn't matter at all to employers.
Experience with a school's grads and the school's reputation are what matter. Employers want to recruit at a school known for academic challenge as well as certain other qualities, which can vary from employer to employer.
A very new school will have neither had the time to develop a reputation nor sent many grads to different companies. So its grads are at a disadvantage in recruiting, but that disadvantage doesn't last for long as its grads go into the workforce.
How does reputation affect an MBA's chances of employment? If previous hires required a lot of hand-holding or consistently weren't team players, schools are less likely to recruit there again.
If, on the other hand, graduates of a particular school consistently hit the ground running, contribute quickly, and work collaboratively, employers will return to that school to recruit year after year—as long as new hires maintain that school's reputation.
---
Got an admissions question of your own?
---
---
And of course, employers aren't hiring schools or even reputations. They are hiring individuals, and they care deeply about the track record of those individuals.
Have the students taken the classes that prepare them for their desired career? Do they have relevant full-time work experience and internships? Did they show above-average impact in those positions?
Have they actively participated in activities that demonstrate the qualities the employer is looking for? Are they team players as well as potential managers and leaders?
Do they have the technical skills necessary for the job as well as the communications skills to communicate effectively with other employees and customers, if they will be in a customer-facing role?
So yes, the school's reputation matters, but the individual's track record matters more. And the latter is in the student's control.
---
Ask an Admissions Expert a Question
---
Next week you'll have the chance to ask Fernando Llambías, head of international and postgraduate recruitment at NEOMA Business School, anything you want about getting into business school.
Fernando is in charge of international and postgraduate student recruitment and admissions, and also holds responsibilities on development of B2C and B2B student recruitment opportunities.
He covers recruitment and admissions from Europe and North America, Latin America, India, China, Asia-Pacific and Africa and the Middle East.
Got a question you'd love Linda to answer? Submit your question