In this Applicant Question, Scott Edinburgh (below), founder of
Personal MBA Coach
, tells you everything you need to know about using the US News MBA rankings to assess your business school choices.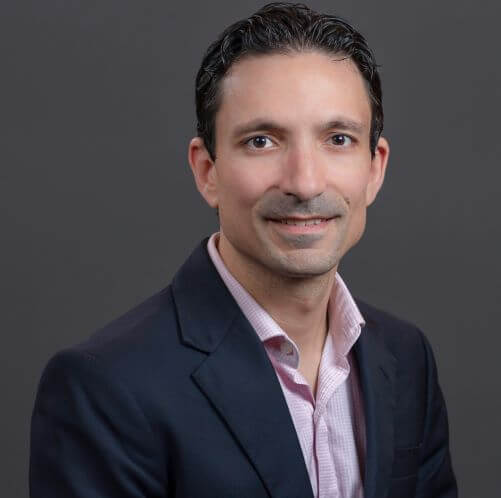 MBA rankings are the subject of much debate, particularly after numerous top schools opted out of this year's Financial Times ranking.
Rankings drive a lot of revenue for publishers and since they are seen as an important tool for business school applicants, they are not likely to go away anytime soon.
For candidates looking to study in the US, the US News & World Report's ranking is arguably the most well known.
But are they reliable? Our answer is yes—but they are not the be all and end all. Instead, the US News MBA rankings should be just one of many tools to use as you evaluate potential business schools.
---
US News ranking methodology
US News considers all AACSB accredited MBA programs in the US for its rankings. The final scores are based on a wide variety of factors including peer assessment, recruiter assessment, placement success, graduate salary, and selectivity.
Considering such a wide range of variables could be seen as an advantage, since it takes things into account that other rankings might overlook.
For instance, the US News rankings place emphasis on a school's reputation with employers, rather than relying on employment rate and average salary data alone.
One potential drawback of the US News methodology is that it relies quite heavily on peer assessment compared to other rankings.
Although peer opinions are valuable, there's always the risk that schools could downplay their competitors to boost their own ranking score.
Unlike the Financial Times rankings, US News does not account for alumni satisfaction, which is another possible disadvantage for prospective students trying to figure out what a school experience will be like.
Of course, no single ranking is objectively better than another, but being aware of how they're calculated can help you take the scores with a pinch of salt.
---
The Best Business Schools In The USA | US News MBA Ranking
©jejim
---
Do the US News rankings matter?
Naturally, many prospective employers and investors will look closely at where you went to school to evaluate your skills and potential. Right or wrong, these rankings can influence a school's perceived education quality.
When US News & World Report releases new rankings, particularly if there is a big shake-up, the rankings hit the headlines. The top names will be remembered, even by those who know little about the business school space.
So, while ranking methodologies are constantly debated—and may not necessarily correlate with the quality of education you will receive—they do affect public opinion. This means rankings could come into play if you apply to a firm less accustomed to hiring MBAs.
However, those more intimately familiar with the MBA landscape do not need the MBA rankings to evaluate your education, and they likely pay less attention to year to year fluctuations. There is often a lot of shuffling at the top within the US News & World Report rankings.
For example, in the 2021 rankings released last year, Harvard Business School (HBS) fell from third to sixth place. This drop did not really affect HBS's reputation, nor did it deter any of our clients from applying to HBS. Similarly, this change did not prevent frequent MBA recruiters such as consulting firms or investment banks from recruiting at HBS.
Because of yearly changes, we advise candidates to look at average ranking over time and across sources, and not to focus on short-term fluctuations.
Keep in mind that there are many other factors to consider when selecting your ideal schools, including location, culture and which companies recruit on campus.
Attending a school near your target firms or one where your dream company recruits on campus may actually be more important to your career success than the school's ranking.
---
Read: How Can I Reduce My MBA Loans?
---
How to use the US News MBA rankings
Use them to get the lay of the land. MBA rankings provide a great overview of the business school landscape: what schools exist, where they are located and how they generally stack up against each other.
Rankings are also helpful when gathering statistics such as average GPA, GMAT or GRE scores, years of experience, acceptance rate and graduate starting salary, which are helpful benchmarking data.
Candidates can therefore use the rankings to get a high-level idea of which schools could be potential options. However, remember that these statistics are averages across all students. Schools will evaluate your entire profile when deciding whether to accept you.
Specialty ranking also can help you identify schools with particular areas of expertise. While you will get a strong general business education from many programs, different schools have specific areas of strength. Specialty rankings can show you which schools send more students to investment banking or produce successful entrepreneurs, for example.
Regardless of how you use MBA rankings, Personal MBA Coach advises all candidates to develop a well-rounded school list (our average candidate applies to five or more schools).
Casting a wide net will increase your chances of success in finding the right school for you.
---
Next read:
M7 MBA | Which M7 Business School Should You Choose?