In this
Applicant Question
, MBA admissions consultant Yaron Dahan explains how to choose an MBA program that works for you without ever setting foot on campus.
Living in an ever-changing world, we must be flexible in how we respond to both big and small changes. Especially in the wake of COVID-19, it's crucial to roll with the punches and adapt to our new circumstances.
Business school research is no exception. Many people are unable to visit their prospective schools due to various coronavirus regulations, and applicants are now tasked with doing the majority of their MBA research online.
So, how can you conduct virtual business school research in an efficient and effective way?
---
Why should I research MBA programs?
First, you might be wondering how school research factors into the admissions process.
MBA research is a foundational step in your MBA journey. In order to write the strongest application possible, you have to demonstrate a strong connection between the culture of your chosen MBA program and your profile.
In other words, you have to show that the school is the right fit for you and that you are the right fit for the school.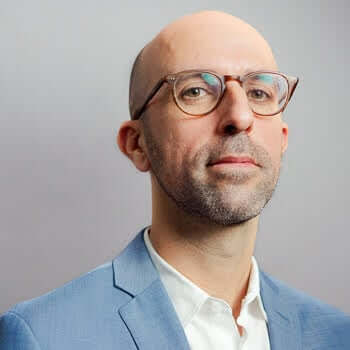 Basic school research allows you to determine which values are important to which program, allowing you to begin narrowing down your target programs.
Conducting thorough school research is also important because it can actually increase your chances of winning admission.
That's because school research isn't always passive: it also includes attending admissions and informational events. If you consistently show up to these events, and maybe if you ask a smart question or two, you'll be demonstrating that you have a keen interest in the school, and it won't go unnoticed.
After all, admissions offices track engagement, and they know which applicants have signed up for newsletters and which applicants are taking the time to join info sessions. It's not a guaranteed step to admission, of course, but it's an easy way to bolster your chances.
The last—and perhaps most enticing—reason to conduct thorough school research is that the knowledge you gain will allow you to write better applications and essays.
An essay that goes into detail about why a particular school will be beneficial for you is much more memorable than one that keeps things vague.
If you can include specific details on courses, professors, and experiences you would look forward to if admitted, you'll leave a stronger impression on the admissions committee.
---
What steps can I take when researching online?
Now that you know the benefits of school research, here's how to make the most out of the now-digital MBA research process:
1. Take advantage of all resources
Carefully look through business school websites, or take a look at Menlo Coaching's MBA programs guide.
There are many great resources listed on both official and unofficial school pages, ranging from student opinions to program outlines to calendars of interactive events like student and alumni chats.
2. Reach out
For example, if you're interested in investment banking, reach out to the officers of the Investment Banking Club.
In this way you'll get to know both the students and the school through your conversations. These contacts could even help you out with some interview prep by clueing you into details on their school's interview process.
Websites like LinkedIn are great places to begin this outreach, and with the convenience of Zoom and other platforms for remote communication, you won't even have to leave your house to form bonds with your potential classmates.
3. Attend events
Look into admissions events and industry conferences hosted by your potential school, including digital events and other online gatherings.
Admissions events are a fantastic way to get in contact with students, and maybe even some professors.
Industry conferences offer a nice mix of current students, faculty, and senior professionals that are alums of that school, and can give you great insight into a school's local resources as well.
4. Ask smart questions
Whether you're reaching out to students on LinkedIn or participating in a webinar with the admissions team, asking thoughtful questions that demonstrate your interest in the school will make you a memorable applicant.
The gist: take the time to do your homework, including traditional school research and active outreach.
The knowledge-gathering phase is incredibly important when narrowing down your options for business school, and thanks to the digital resources available, knowledge-gathering has never been more convenient.
---
Read another Applicant Question
MBA Applications: 4 Tips For Managing Stress