Technological breakthroughs in AI, big data, blockchain, IoT, and fintech are reshaping how businesses are run.

This is particularly true in Asia, where businesses are at the forefront of developing and adopting revolutionary technologies, such as robotics. But, rapid technological development also makes workplace skills depreciate faster than in the past, as new technologies generate gaps in workers' skills.

To keep up with such developments, requires a strong skillset and the tools to adapt and embrace these changes.

The MBA at Hong Kong University of Science and Technology (HKUST) could be a route to gain the necessary tools to embrace such technological developments. The program has a strong emphasis on technology, and its location means you'll be right at the heart of Asia, the global hub of tech activity.
---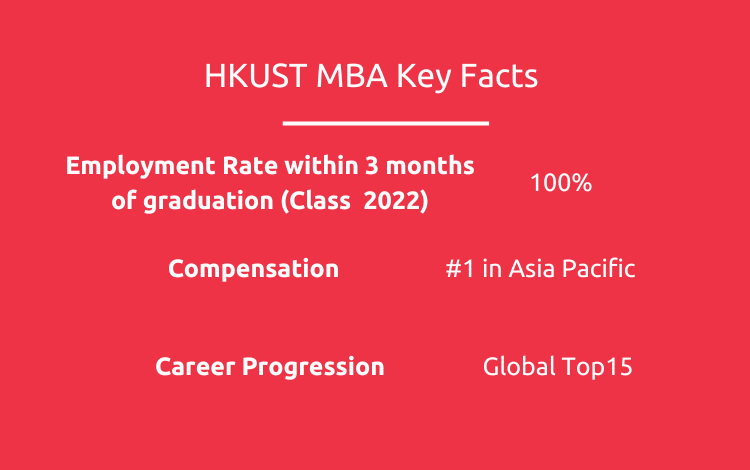 ---
Asia's technological advancements
Technology, such as AI and supply chain automation, are fundamental to economic growth. For example, PricewaterhouseCoopers (PwC) estimates that global GDP may increase up to 14% (the equivalent of US$15.7 trillion) by 2030 due to AI's accelerating development and take-up.
For China, this is doubly true. In 2019, China contributed 50% of the world's computer exports, while Japan exported almost 20% of the world's high technology. Asia is the world's largest robotics market and China and Japan are at the forefront of commercializing the research domains for AI.
According to a Harvard Business Review report, China has introduced a number of policies in recent years to promote the development of AI, including 'Made in China 2025' and 'Next Generation Artificial Intelligence Development Plan.'
"China is the global leader in Fintech development. Hong Kong has a unique role in connecting western and eastern business world and Fintech has huge potential to disrupt the existing financial services," says Rong Zheng, an HKUST professor who teaches Fintech and Big Data Financial Analytics.
---
HKUST's tech-forward, beginner-friendly curriculum
The need for skilled workers well-positioned to embrace technology is essential to a business's progression. The HKUST MBA recognizes this and its program continually evolves to give its students the latest knowledge, enabling them to be invaluable assets to business.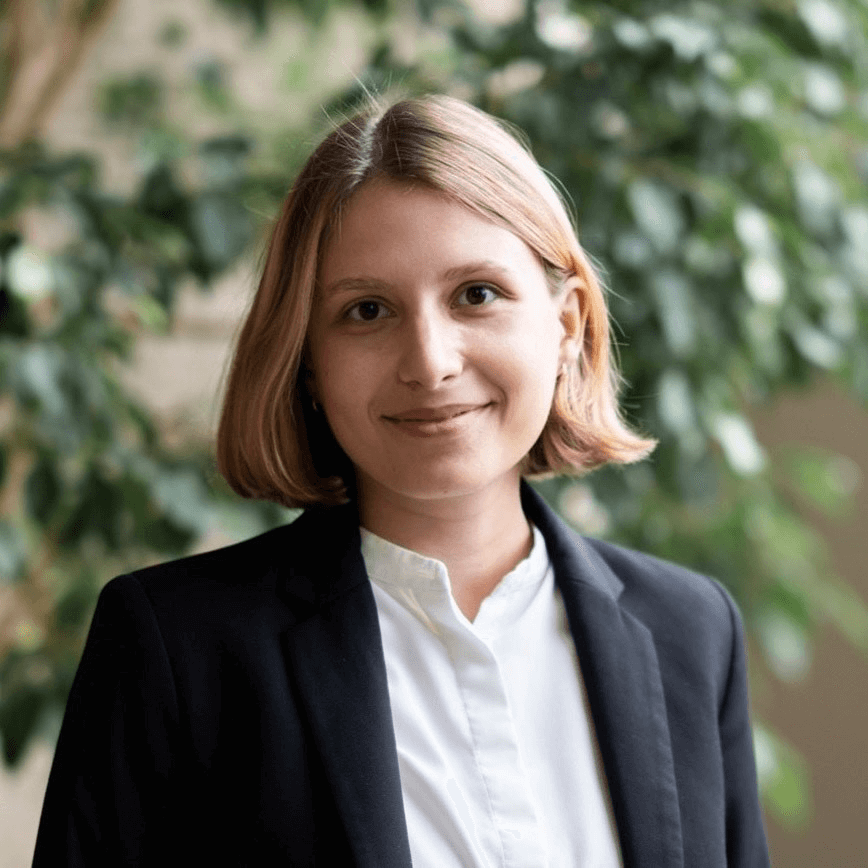 Elisa, a German national, started at HKUST in August 2022. Her bachelor's was in economics and philosophy, so her employer, Boston Consulting Group (BCG), sponsored her to study for an MBA to upskill her business understanding.
"I was working at BCG for three-and-a-half years, and wanted the opportunity to deepen my business knowledge. I wanted to use the MBA to explore a new region, and Asia will become stronger and more critical in the future."
She was attracted to the HKUST MBA because of its Asian-focused community and its specializations in sustainability and tech.
The HKUST MBA offers several technology-focused courses, both core modules, such as Technology Management and electives, such as Doing Tech in China and Asia, Deep Learning Business Applications with Python, Visualizing Data for Business Decisions, and Building Innovative Companies to Achieve High Performance.
Elisa chose courses that would teach her about the revolutionary technologies that were disrupting business, including Cryptocurrency, Blockchain and their Business Applications, and Transforming Business with Artificial Intelligence.
"I took the blockchain and AI courses because I was specifically interested in the hottest technologies out there. I think it's very important to understand them."
In Rong's class, Fintech and Big Data Financial Analytics students gain a deep, practical understanding of the financial applications of AI and blockchain.
"AI and blockchain have capabilities proven effective in improving business operations. In this course, students learn how these technologies work and reflect on how they will shape the future of financial service industry.
"Even though students don't do the hard-core tech themselves, the in-depth understanding of these new tech will help them to get ready for the future of work," Rong explains.
---
Learning about revolutionary technologies through Asian businesses
The HKUST MBA mixes theory and practice when building students' understanding of technology and how it can be utilized in business.
Case studies and guest speakers from diverse industries and functions help students without a technology background to grasp the complexities of the topics.
"Every week we discussed case studies based on real-life examples. Because the technologies are very recent, the case studies are also super recent," Elisa explains.
"The course on artificial intelligence was in cooperation with Microsoft Asia, so we had speakers from Microsoft. In the cryptocurrency class, we had speakers from firms specializing in cryptocurrencies or implementing blockchain projects."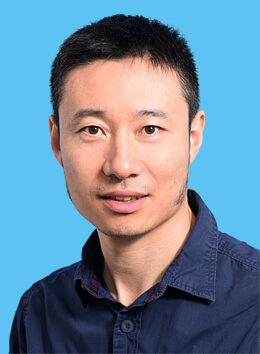 The diversity of the professors' expertise helped Elisa understand both the technicality of technology and its application in business.
"Half were from the technology side. Some of my professors had a PhD in computer science, and some other professors came from the business side but had a deep interest in technologies."
The HKUST MBA allows students to gain insight into how Asia is harnessing disruptive technology and using it to advance and revolutionize businesses.
"As a businessperson, you don't need to know how to write the code yourself, you don't need be a data analyst or an AI engineer, you don't need to build the models. But you need to understand how it works to know where the potentials and limitations are," Elisa says.
"It is quite clear that, in the future, simple decision-making tasks will be done by AI. Just like how Office, Word, or Excel have been used, in the near future, AI will become essential skills for everyone," Rong (pictured) says. "They are not going to replace managers, but help mangers improve work efficiency and efficacy. Future leaders will be people who are more data-driven in every aspect."
Related Content: