What's in a name? As it happens, quite a lot. Top business schools around the world take their names from local businesspeople, famous donors, and all-star alumni.
Harvard Business School is named after an early donor, John Harvard, a puritan clergyman who emigrated from England to Massachusetts. NYU Stern School of Business is named after Leonard Stern, CEO of petcare giant Hartz Mountain Industries.
But in recent years, the people behind the names have come under closer scrutiny. In 2020, Bayes Business School in London discovered that the school's former name sake, the English merchant Sir John Cass, accrued much of his wealth from the slave trade.
In response, the school launched a consultation to change the name, rebranding from Cass to Bayes Business School by the end of the year.
So, who are the names behind the business schools? Here's what you need to know about the people who give their names to 10 of the world's best-known schools.
---
1. John Molson School of Business, Concordia University
---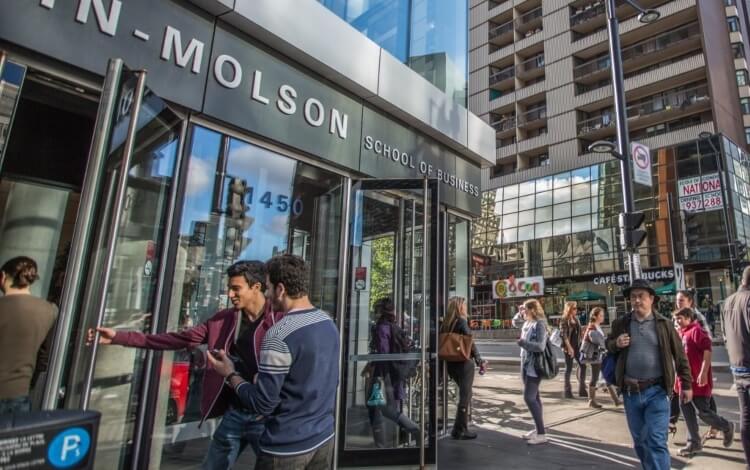 Image © John Molson School of Business via Facebook
---
Based in Montreal, this Canadian business school takes its name from the eighteenth century entrepreneur, John Molson.
Molson was born in England in 1763, and orphaned at just eight years old. At 17 he suffered an unknown illness, leading his doctor to recommend some time at sea—considered restorative in that period.
This cure turned out to be a stroke of luck. He decided to sail to Quebec, where he established a small brewery that went on to popularize beer in the territory. By 1795, he was producing 54,000 gallons of ale and beer annually.
Later in life, he also helped fund Canada's first railroad. John Molson School of Business was re-named in the entrepreneur's honor in 2000, following a $20 million donation from the Molson family.
---
2. Kellogg School of Management, Northwestern University
This famous Illinois business school bears the name of John Harvey Kellogg—an inventor, businessman, and health activist who lived from 1852 to 1943.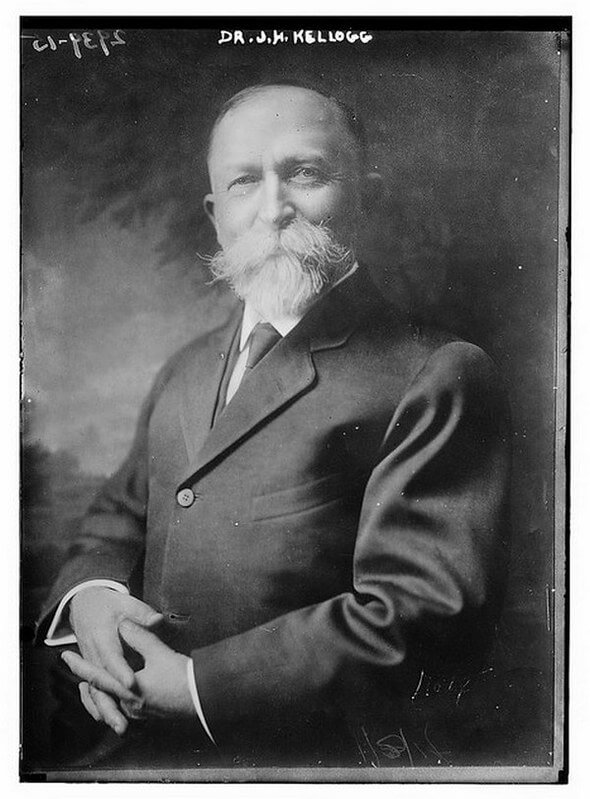 Kellogg is best known for the invention of the breakfast cereal, corn flakes, but he also founded a spa-like sanitarium that treated the elite. Kellogg was an early proponent for the 'clean living' movement—advising the public against alcohol and tobacco, and encouraging exercise and fresh air.
Although he was ahead of his time in many ways, some of Kellogg's views were deeply troubling. Later in life he became a staunch proponent of eugenics, backing the idea of forced sterilization and opposing interracial families.
image ©FotoGuy 49057 under this license

---
3. The Wharton School, University of Pennsylvania
---
This Philadelphia business school is named for its founder: the entrepreneur and industrialist Joseph Wharton.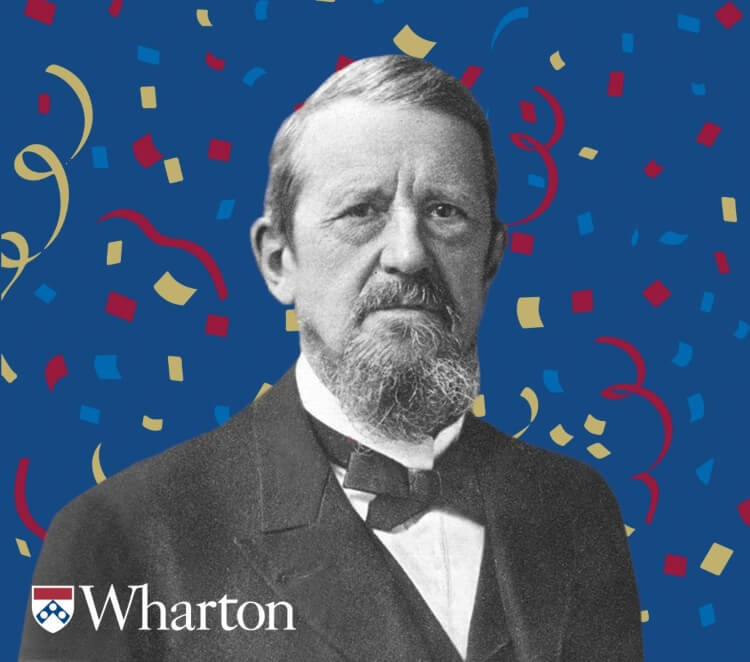 A Philadelphia native, Wharton began his business career aged 19, when he apprenticed as an accountant. He took this business savvy to co-found a white lead manufacturing business with his brother aged 21, and later went on to patent a brick pressing machine, before joining the Lehigh Zinc Company, eventually overseeing the entire operation.
In 1881, Wharton established the world's first business school to formally teach others what he had learned in industry. The school bears his name to this day.
Image Wharton © via Facebook
---
4. Lee Kong Chian School of Business, Singapore Management University
---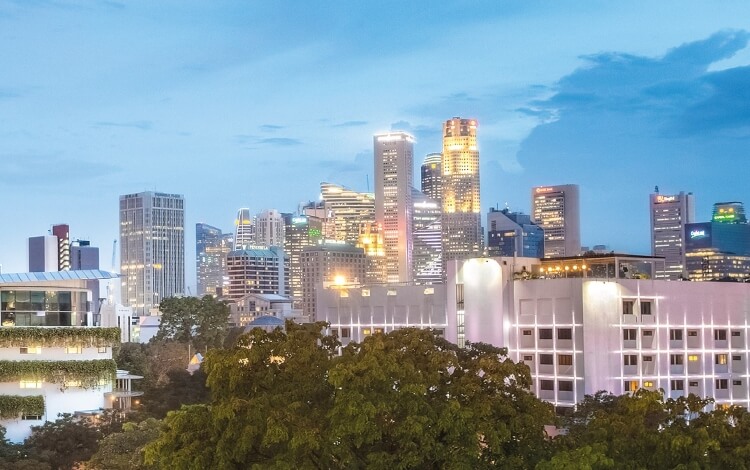 Image © SMU Lee Kong Chian School of Business via Facebook
---
Singapore Management University's graduate business school is named after Lee Kong Chian—a prominent Chinese businessman and philanthropist operating between the 1930s and 1960s.
He grew up between China and Singapore, eventually settling in the latter and beginning his career as a teacher. In 1917 he became a manager at the Tan Kah Lee Rubber Company, and after learning all he could went on to establish his own business—the Nam Aik Rubber Company—in 1928.
By growing rubber trees and pineapple for export, he expanded the business across Southeast Asia, and became one of the wealthiest people in the region.
Lee established the Lee Foundation in 1952, overseeing philanthropic work in education. Lee's children, who now manage the foundation, went on to make a sizable donation of $37 million to Singapore Management University.
---
5. Walter A Haas School of Business, University of California Berkeley
---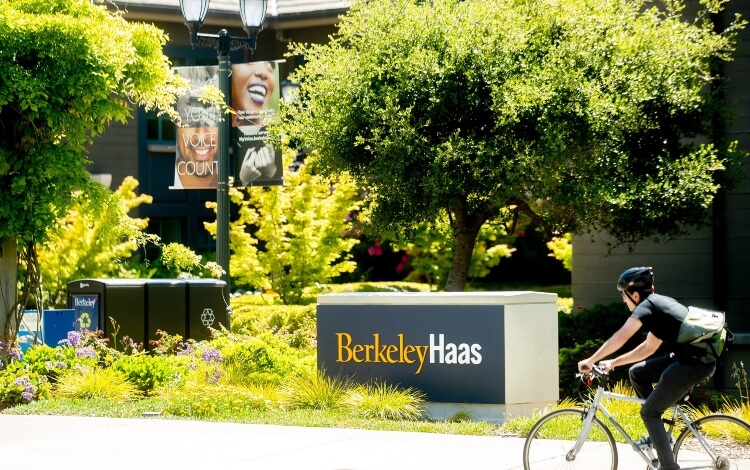 Image © Berkeley Haas via Facebook
---
Walter A Haas was an American businessman in the twentieth century, best known for his tenure as president and CEO at Levi Strauss & Co.
During his tenure with Levi Strauss, Haas led the company through the Great Depression, overaw racial integration in its factories, and popularized the brand world wide.
Haas graduated from the University of California Berkeley's College of Commerce in 1910, and went on to lead the school's first advisory council, and act as a benefactor for the rest of his life.
When Haas' children continued the legacy of attending the school and offering donations, the school opted to name it after him.
---
6. Saïd Business School, University of Oxford
One of the top business schools in the UK is named after Wafic Saïd, a financier and businessman.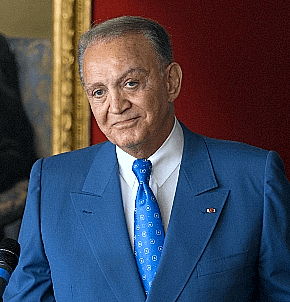 Raised in Syria, Saïd fled to the UK following a military coup in the 1960s. He went on to start an international career in banking, having studied at the Institute of Bankers in London.
He's best known for helping to orchestrate the Al-Yamamah arms deal in 1985. One of the biggest arms deals in history, the trade saw Saudi Arabia purchase millions of dollars worth of British weaponry.
Saïd is also founder of the Saïd Foundation, a charity that helps children and young people with disabilities in Palestine, Lebanon, and Jordan.
In 1996, the foundation donated £20 million (around $26 million) to found the Saïd Business School at the University of Oxford.
Image © David Fisher under this license
---
7. Bayes Business School, City University of London
London's Bayes Business School is named after Thomas Bayes, an English theologian and mathematician working in the eighteenth century.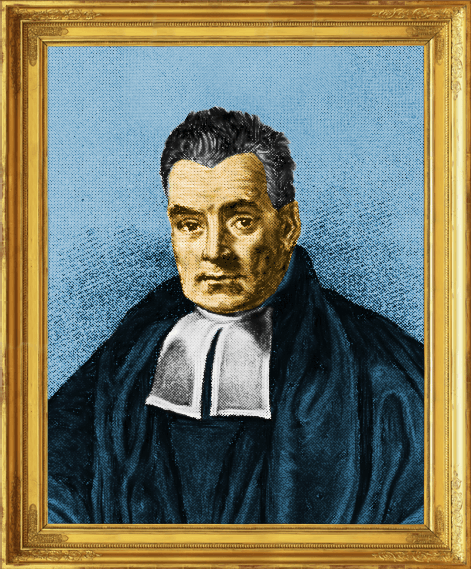 He's best known for Bayes' Theorem: a probability and statistics principle that states you can get closer to the truth by constantly updating your beliefs based on new evidence.
The school was renamed in 2020 when it came to light that its former namesake, seventeenth century merchant Sir John Cass, acquired part of his fortune from the slave trade.
Image © Mark Riehl under this license
---
8. Stanford Graduate School of Management, Stanford University
Stanford University, and its Graduate School of Management, are named for Leland Stanford and his wife, Jane.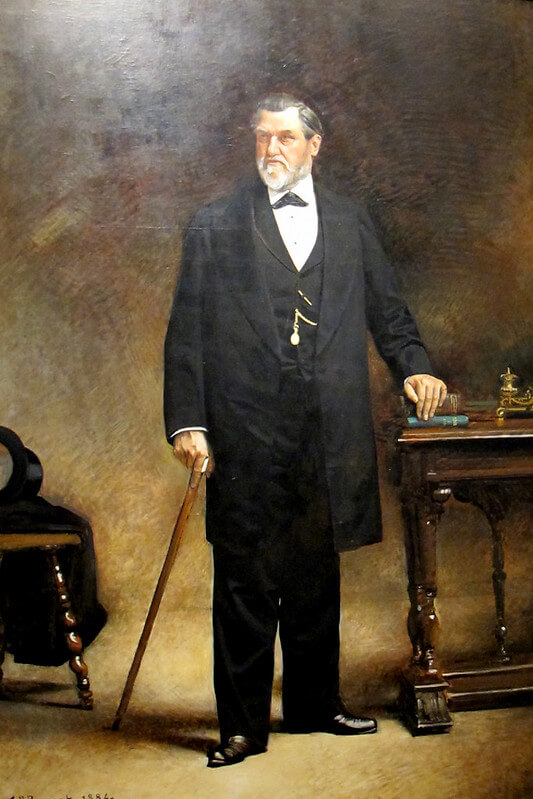 Leland was a merchant and politician, who served as governor of California between 1862 and 1863. Originally from the East Coast, he moved to California during the gold rush, and established a general store that grew into a large business. Later on, he was a significant investor in the Central Pacific Railroad, and founded an insurance company that persists today as Pacific Life.
Along with his wife, Jane, he established Stanford University in 1885, aiming to improve the San Francisco area through education.
The university's official name—Leland Stanford Junior University—was given in honor of the couple's only child, who they'd lost to typhoid a year earlier.
Image © Ed Bierman under this license
---
9. Otto Beisheim School of Management, WHU
---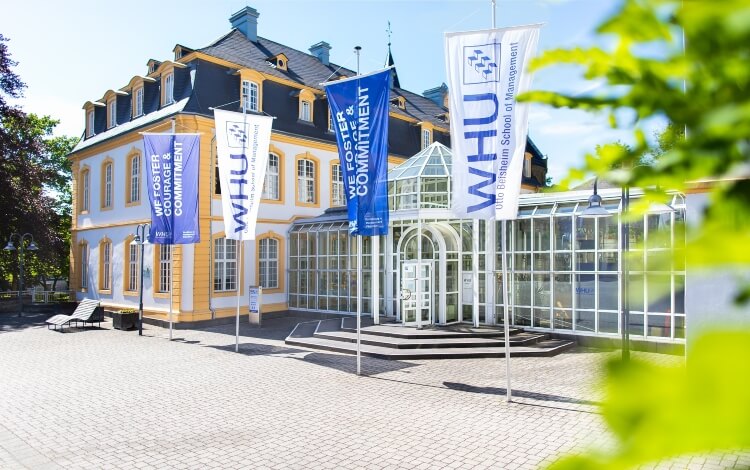 Image © WHY Otto Beisheim School of Management via Facebook
---
The Otto Beisheim School of Management is part of WHU in Vallendar and Düsseldorf, Germany.
Its namesake was a twentieth century German entrepreneur, who founded the cash and carry chain, Metro AG. In 2004, he expanded his remit into real estate, opening the Beisheim Center, which houses businesses, hotels, and restaurants in Berlin.
Throughout his life, Beisheim donated to WHU and supported the institution's growth into one of Germany's top business schools. The School of Management was named after him in 2005.
---
10. Darden School of Business, University of Virginia
---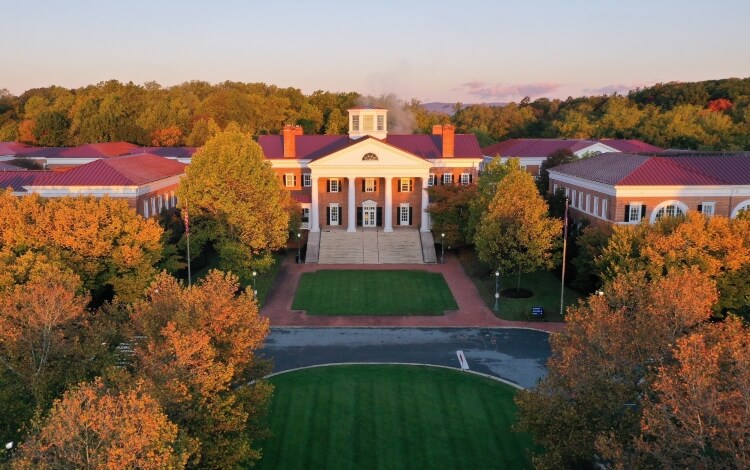 Image © Darden School of Business via Facebook
---
Darden School of Business in Charlottesville, Virginia, is named after Colgate Whitehead Darden Jr, a lawyer and politician born in 1897.
A Democrat, Darden acted as US Representative from Virginia for several years, and was later elected Governor of Virginia with 80% of the vote. During his tenure as Governor, Darden eliminated the state debt, introduced a state-led pension plan for teachers, and allocated extra funds to public services.
He also acted as the third president of the University of Virginia, and gave his name to the institution's business school when it opened in 1955.
---
Who are the world's most famous MBAs?
Explore notable alumni from top business schools