Executive education is a unique segment of business school training.

Participants are not chasing academic qualifications, rather skills and knowledge to advance their high flying careers.

So it is not surprising that certification is becoming more popular among students and employers alike.
---
Certificate frenzy
Certificates are not new, but they are growing in number and stature. Many schools have created new certifications and at different levels, making them more exclusive to obtain.
At MIT Sloan School of Management in the US, each participant receives a certificate of completion for every course they successfully pass. But the school also offers three 'Executive Certificates' in the subjects of management and leadership, strategy and innovation, as well as technology, operations and value chain management.
To earn these credentials, participants must complete four qualifying programs within four years. They are therefore lengthier, more in-depth and harder to obtain than general courses that award certificates.
---
Read: What Next For Executive Education?
© IMD Business School via Flickr
---
"An Executive Certificate demonstrates the person's commitment to learning and development and the acquisition of new skills and leadership capabilities," says Kate Anderson, senior director of MIT Sloan Executive Education.
Participants are eager to include their courses and certificates on their CVs and in their LinkedIn profiles, she says. MIT Sloan offers verified digital credentials that are encrypted with blockchain technology, which participants can also share via email.
---
Studying online
Technology is one reason behind the surge in certificates. One study found that nearly three-quarters of executive education students would consider obtaining a 'micro-credential', and 63% may work towards a qualification that provides a 'digital badge'.
IESE Business School in Spain launched a certification option five years ago, which has surged in popularity in the past two years, says Ana Vera, IESE's director of focused programs (pictured).
"Nowadays, there is a growing awareness that to succeed professionally it is important to have a life-long learning mentality, and to be constantly looking to keep up to date on the latest trends," she says. Online credentials are a clever way to do this, since you do not need to quit your job or forgo a salary.
There have long been concerns about the interactivity of online learning, or lack thereof, but at IESE, the programs take a dynamic approach to learning methodologies, including the case study method, business simulations and coaching sessions. "The aim is to encourage the exchange of knowledge and experiences among participants," says Ana.
Upon completion of a personalized development plan, students are also eligible to join IESE's Alumni Association, which can help with getting jobs.
---
Read: Are Coursera Courses Worth The Effort?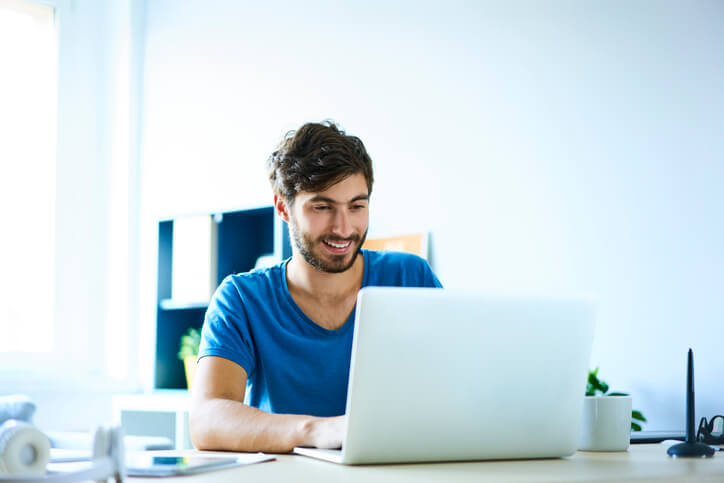 © BartekSzewczyk via iStock
---
Why certificates are worth it
Certificates and credentials also appear to mean something to recruiters: three quarters of 600 employers surveyed by FutureLearn, an online learning platform, said that proof of completing online programs would help them decide whether or not to promote an employee.
The same number of companies said such courses could differentiate mid-level managers in the recruitment process.
Kate from MIT (pictured) says their courses are often used to prepare technically-strong executives for broader general management responsibilities and ascension to the c-suite. "Completion of specific courses can also help employers identify staff for new and expanded roles," she says.
The courses are also valuable for employers hoping to plug skills gaps, she adds, for example in areas such as artificial intelligence, blockchain, or machine learning.
"We have definitely seen an increase in employers requesting verification of an employee or applicant's programs and certificates," she says.