The market for executive education is worth around $100 billion.

CarringtonCrisp claims that most employers are planning to increase their spending on corporate training. And virtually all the business schools last surveyed by the Chartered Association of Business Schools (CABS) expected their executive education units to grow in the years to come.

But such heady growth is a double-edged sword for business schools. More than three-quarters of business schools agree that competition has grown, according to the CABS poll.

The loosening of the purse strings by corporations has opened the flood gates to new entrants hoping to grab a slice of the corporate training pie.
---
Competition for business schools…
Management consulting firms have been among the most threatening disruptors to a business traditionally dominated by business schools. McKinsey & Company, for example, runs the McKinsey Academy, an online training service that pits it directly against business schools.
The firm can draw on its leadership credentials to attract corporate training customers: about 400 former McKinsey consultants lead companies with more than $1 billion in revenues, such as Oliver Bäte at Allianz.
Other consultancies pushing into executive education include PwC and Korn Ferry. "The competitive landscape is definitely bigger than it's ever been. The big consulting companies are attempting to move into this space," says David Roberts, president of UNC Executive Development, at the University of North Carolina Kenan-Flagler Business School.
They are hoping to provide executive education as an add-on service for existing consulting clients, says David. "It's opportunistic. It's about providing the triad of people, process and technology. They already provide process and technology solutions. Now they are working on the people."
---
Read: What Next For Executive Education?
© IMD Business School via Flickr
---
Several technology companies have also emerged in recent years offering online training that is akin to executive education, with more emphasis on work skills and certifications.
One of the most successful is Udemy, which offers the Udemy for Business workplace learning solution. Udemy has 3,000 such courses available to corporations, in such skills as data science and management. Clients include Pinterest, Adidas, and Eventbrite.
"It's easier for everyone to enter this space today, thanks to technology," says Ron Duersken, director for degree and certificate programs at HEC Paris.
"Everyone has a right to try to take a piece of the billions of dollars people and corporations are spending on keeping their skills and competencies current. It's a growing market and I don't see it slowing down."
---
Check out: Do Executives Need To Go To Business School?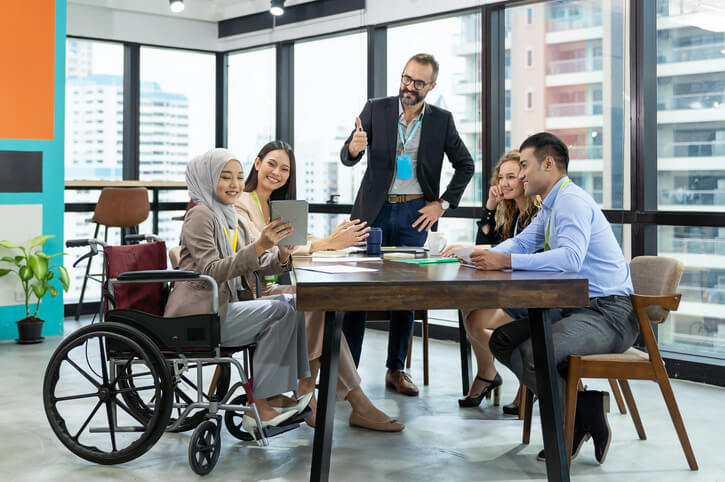 © Amorn Suriyan via iStock
---
…Means more options for executive students…
For students, the disruptors provide greater choice. Studying online is also more flexible.
"Disruption is creating a really robust market for people who are concerned about their own personal development and long-term employability," says David, at UNC Executive Development.
He notes that online students do not need to give up their job or salary, and this is a good way to facilitate "lifelong learning", or picking up skills over an entire career.
The disruption is also having a profound impact on the business of executive education, according to HEC Paris' Ron.
"It is accelerating dramatically our rate of change in terms of what we offer and how we offer executive education," he says. This includes offering shorter courses in fast-growing fields like artificial intelligence, and more online or blended learning.
HEC Paris is, for example, using a new mobile application to provide daily bursts of training, lasting four minutes each, to specific students on specific topics like digital marketing.
In some cases, schools are teaming up with the disruptors to educate online: HEC Paris runs the world's first fully online masters in innovation and entrepreneurship on Coursera, an online learning platform that has more than 1,500 corporate customers including L'Oréal, Infosys, and Procter & Gamble.
---
Read: Are Coursera Courses Worth The Effort?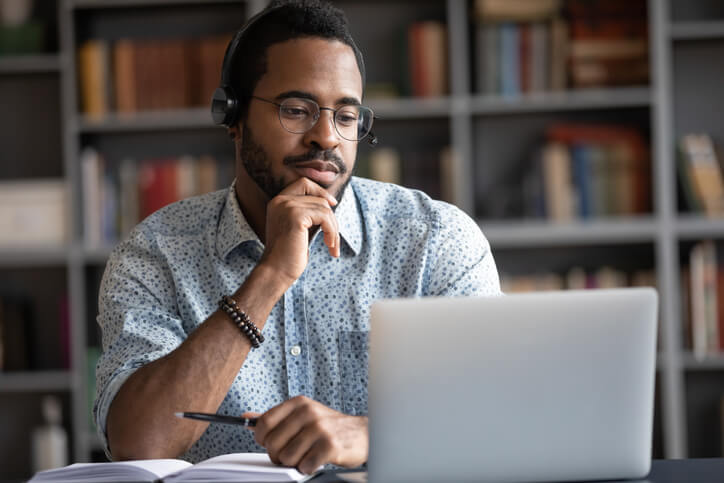 © fizkes via iStock
---
…And more innovation from business schools
"Business schools are offering increasingly sophisticated programs online, and getting much closer to providing all the benefits of an in-classroom experience, at a lower cost and more conveniently for students," says Ron.
Schools are also rethinking degree programs. "A degree is no longer a lifelong passport for a career, life-long learning is mandatory today," Ron says.
So executive education, he says, will be "central to business schools' brand and success. We need to think about what we can offer our students and alumni throughout various stages of their lives and careers, from 25 to 75."
Despite the successful emergence of new digital players, David says that some may lack quality. "Digital is a wonderful solution for knowledge transfer," he says. "But adult skills development requires practice and feedback, higher-end human interaction, which a lot of executive education is about. Digital can only go so far in that regard."
He says that business schools' academic research is their key advantage over new entrants to the executive education space. "Everything we teach is based on peer-reviewed research, and we apply it to organizations. That's a huge difference to some of these newer players claiming to develop skills."
Ron agrees. "We are much better today at integrating academic rigour with practical projects and topics, and cutting-edge research," he says.
"This combination creates value for the individuals and organizations, and is starting to show a clear ROI [return on investment] or impact the time and money spent at a business school has.
"That's a combination new entrants generally cannot offer as well as we do."