Melia Xiao has held roles in business development, project management, and business analysis; but it's in entrepreneurship she found her passion.

She's an engineering grad from the UK's University of Cambridge who pivoted her career in 2015 when she co-founded the Dolphin Art Institute—a school for the creative arts for children in Shanghai—and entered the world of entrepreneurship.

Since then, she's embarked on an entrepreneurial journey. In 2020, she moved to France to found Laboratoire Femmeilleur, a herbal supplements company, which she now runs as CEO.

To give herself and her company the best chance of success, she enrolled in the HEC Paris Executive MBA program—where 35% of students go on to become entrepreneurs—to brush up on her skills.
---
Developing an entrepreneurial spirit
Entrepreneurship is about solving problems, and Melia's journey to becoming an entrepreneur has been built on her passion for creating solutions to help others.
She initially chose to launch the Dolphin Art Institute because she felt she could improve schooling in China by transporting some of what she'd learned while studying in England.
"In China it's too competitive and children aren't taught to reach their full potential," she says. "I wanted to help the students in China benefit from the Western education."
The life of an entrepreneur can be hectic. Launching the school saw Melia running administration, managing the project, and leading the team. But that made it more rewarding when she saw results, she says.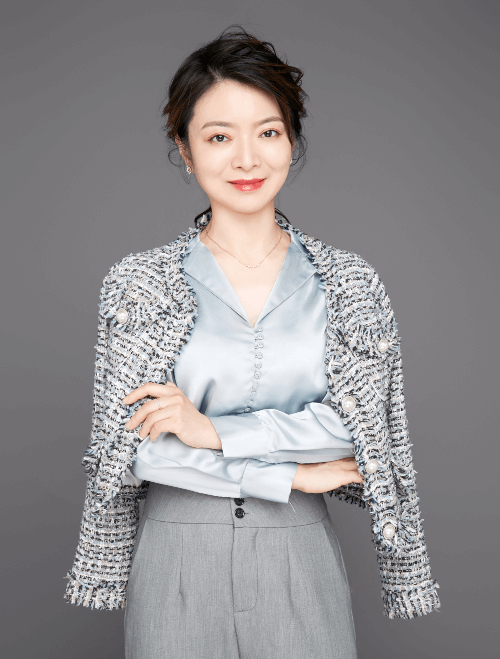 "It's a really different experience compared to working for corporations," she explains, "it is hard work, but you can see a real impact on people's lives with what you do."
Six years after she co-founded the Dolphin Art Institute, Melia channeled her entrepreneurial spirit into providing supplements for women going through menopause. Laboratoire Femmeilleur offers natural Chinese herbal medicine developed by Melia's father's pharmaceutical company.
Melia's task of bringing a Chinese medicine to the French market has seen her establish a network, carry out market research, develop a supply chain, and keep on top of administration. In the 18 months Melia has spent running the company, she's mostly worked alone, subcontracting any work she can't do herself.
"Entrepreneurship is all about doing things you've never done before," she says. "You face a new challenge every day and you just have to keep finding ways to resolve them."
---
Why the HEC Paris Executive MBA?
Melia decided to enroll in the HEC Paris EMBA just before starting her entrepreneurial journey in France. Knowing the difficulties of running a startup alone, she felt the EMBA would ensure she had all the knowledge she needed.
"There were areas where I was lacking certain skills and as an entrepreneur you have to do everything yourself," she says.
After considering a few business schools, she chose HEC Paris because of the school's stellar reputation as the highest ranked EMBA in Europe, along with the program's entrepreneurial focus.
Students can choose electives including entrepreneurial innovation, social entrepreneurship, and entrepreneurship strategy. They can also major in the 'Test Your Startup' project accelerator, where they learn how to differentiate their startups from competitors.
The end result is that by graduation you'll have experience across all aspects of launching your own venture, from establishing a team to pitching both your idea and yourself to potential investors.
"Entrepreneurship is very strong at HEC Paris; it matched exactly to what I needed for developing my business," Melia explains.
Enrolling in a graduate business program also gave Melia the chance to expand her network, meeting fellow entrepreneurs on the course along with students with expertise in a wide variety of fields.
"Something that's great about the program is that it's a really collaborative environment. Everybody is willing to share and help each other, and I felt really well supported," she says.
Students also benefit from learning from professors of entrepreneurship with years of experience, many of whom have launched businesses of their own.
"The professors sharing their experiences really encouraged me," Melia says, "they really inspired me with their passion and their talents and dedication."
---
Becoming a serial entrepreneur
As Melia looks to the future, she plans to build a team to help expand her business in France and take Laboratoire Femmeilleur to the next level. She says she'll do this by leveraging the connections she made on the HEC Paris Executive MBA and using her expertise in assembling talent.
"The EMBA helped me to know how to recognize people's talents and find people with complementary skill sets to myself," she explains.
But Laboratoire Femmeilleur isn't the end of her entrepreneurial journey. Once the company achieves its goals, Melia plans to launch another venture in education, either in Europe or back home in China.
"The daring spirit at HEC Paris has really inspired me and given me confidence to keep going with this entrepreneurial adventure," she says, "it's a very long journey and will probably require more daring to complete it."
Related Content: