Across the globe, companies are shifting their business models to fall in line with ESG (environmental, social, governance) principles and contribute towards the drive for a net zero economy.
Whether you're an executive in the finance industry, a tech entrepreneur, or the director of a lifestyle brand, in today's world sustainability must be a key pillar in your strategy.
---
Why pivot toward sustainability?
Initiatives such as the International Sustainability Standards Board (ISSB), which is developing a comprehensive framework for sustainability reporting worldwide, mean regulation is increasingly driving sustainability to the top of the company agenda.
Likewise, the drive towards a green economy makes sustainable innovation a new dynamic area where companies can gain a competitive advantage. Combined, this makes resisting change a high-risk strategy that possibly poses an existential threat.
"There is no choice for companies to embrace sustainability, for some businesses it's a matter of survival really," says Ai Ting Goh, associate professor of economics and decision sciences at HEC Paris.
So how can you pivot your business to become more sustainable? Here are five key steps.
---
1. Learn sustainable theories
Alexandrino Diogenes, founder of DOPNEU, a firm specializing in upcycling and recycling tire waste, felt he needed to enhance his theoretical business knowledge to achieve the company's sustainability goals.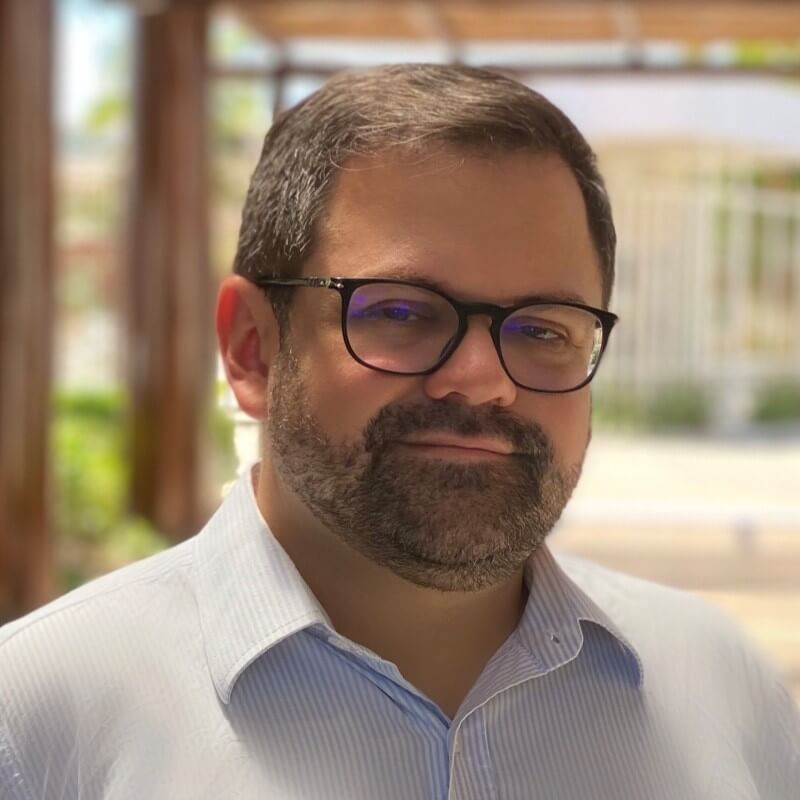 An experienced professional with nearly two decades of experience in Brazil and Portugal, Alexandrino (pictured) enrolled in the Executive MBA program at HEC Paris to enhance his knowledge of sustainable business concepts.
"I felt I needed to refine my knowledge. I needed to go one step beyond if I wanted the company to be one step beyond," he says.
The program offers specialist modules with core courses such as Social Responsibility & Ethics, and specializations in areas including Transforming Business For Sustainability and Shaping The Future Of Energy.
Enrolling helped broaden Alexandrino's understanding of what constitutes a truly holistic sustainable development strategy. "It's better to be less green and create development in a community, than to be 100% green and have no one there," he says.
At HEC Paris, Professor Goh heads an Executive MBA Specialization that tackles the subject at hand. Transforming Business for Sustainability—one of the program's 10 Specializations in 13 different locations—aims to teach participants concrete practices on how to implement priority actions in incorporating sustainability in business operations and understand the sustainable challenges businesses face.
---
2. Consult with other business leaders
A key goal for Alexandrino in enhancing his company's sustainable credentials was to learn from other executives with experience pivoting to greener business models.
"I was always making sure that I was far from the smartest person in the room," he explains. "During the EMBA you have the chance to sit by people that have complex backgrounds with many different experiences, and you can exchange ideas."
Interacting with other executives helped Alexandrino apply his learning in-class to the business in real-time. As he evolved through the program, so too did the company.
"If I had someone by my side who knew a lot about the subject, I could come and say: 'I've done this and it didn't work, how do I fix it?' We had a lot of these conversations among the cohort."
---
3. Look inward
While learning and developing your knowledge is essential when promoting sustainability within a business, perhaps the most important step is to look inward, identifying your company's purpose and establishing where it can change.
A purpose shift can open up a wave of new opportunities, feels Professor Goh. "You can redefine your purpose in a way that would allow you to innovate and redesign your whole business model," she says.
Car manufacturers, for example, could pivot to become mobility-focused firms, providing opportunities to expand into other sustainable modes of transport. Likewise oil companies could broaden to become energy firms incorporating renewables into the business.
For Alexandrino, looking inward helped him expand DOPNEU, adding plastic recycling to the business model by acquiring the rights to a specialist firm in Colombia. "It came to me, the idea that if I am a recycler and I already do a similar material, which is tires, why not do plastic?"
---
4. Implement a measurable strategy
Combining a new purpose with specialist knowledge can help you curate a sustainability strategy for your business. However, implementing that strategy can be a challenge.
To ensure success when pivoting to a more sustainable business model you must secure cooperation and commitment from your employees. How you do this will depend on the culture of your company, but it's important to find an effective way to convey any changes.
"Consider how you can communicate the company's purpose to all your employees, so that they are on board, and they understand the changes that need to be made," says Professor Goh.
With your employees on your side and the company striving towards a more purpose-driven goal, you must also set measurable targets and review them periodically moving forward, in order to ensure your changes are effective as the company evolves.
Once you have a sustainable strategy implemented across the entire business model, you can have greater confidence in the future prospects of your business, says Alexandrino.
"Sustainability is not an option anymore. It's mandatory. If you think that sustainability should be a sector of the company, your thinking is 10 years too late."
Related Content: