The time has come for another Applicant Question of the week at BusinessBecause!

Every week, we give you the opportunity to ask one of our chosen admissions experts anything you want to know about getting into business school. One question each week is chosen for our expert to answer.

This week, our question comes from an anonymous applicant, hoping to kick-start an entrepreneurial career through business school.

Their question is answered by Greta Maiocchi, head of marketing at the Milan-based MIP Politecnico di Milano.
---
Applicant Question of the Week
Dear BusinessBecause,
What are the best business school programs for someone hoping to become an entrepreneur, and how can I improve my chances of being accepted onto this kind of program?
---
The Answer
Within the collection of courses offered at MIP, the school provides several programs specifically focused on the topic of entrepreneurship, designed to meet the needs and aspirations of both future leaders who want to take their first step into the business world, and experienced professionals with the aim of updating their skill-set or searching for new opportunities.
First, we offer the International Master in Innovation & Entrepreneurship (IMIE), a 12-month program taught in English and designed for graduates with entrepreneurial mindsets.
Through the combination of class teaching, digital learning and on-site experiences, IMIE candidates will acquire the analytical skills and the creative thinking needed to become innovative leaders able to be in charge of developing and managing ground-breaking projects.
Participants on this program will access the Pre-incubation Lab, a nine month project co-designed and supported by Polihub–the internationally-renowned incubator at MIP–in which students are encouraged to work in groups and develop a full-fledged business idea.
Also on offer is the Entrepreneurship, Innovation & Startup module. This is a three-day course taught in Italian and delivered in partnership with the Politecnico di Milano's in-house start-up incubator. The aim is to provide C-levels and professionals with a concrete vision of the development and evaluation methods of a startup in contemporary markets.
Participants can explore approaches and methods emerging from the world of startups, understand the issues surrounding corporate entrepreneurship, and acquire practical knowledge of design tools, assessment and development of new business models, useful for operating in a culture dominated by risk and innovation.
Although there are plenty of specially designed entrepreneurial courses to choose from, at MIP and elsewhere, undertaking a broader qualification such as an MBA or EMBA can also be beneficial for those with an entrepreneurial mindset.
These programs can often be tailored to support entrepreneurs, and provide a broad foundation for understanding how businesses operate.
For example, at MIP, MBA and EMBA participants can access Polihub, and carry out a supervized entrepreneurial project with faculty guidance as part of their qualification.
When it comes to being accepted onto a program, each one has a specific set of entry requirements. When applying for courses with an entrepreneurial focus, it's important to understand that personality and passion are just as important as academic qualifications.
You must be able to demonstrate your ability to work in a team, and possess a practical, agile mindset. Drawing attention to circumstances in which you have acted as leader is also helpful when applying to programs that focus on entrepreneurship.
Finally, having a clear vision of your ambitions for the future will also help selection committees understand exactly what you hope to get out of business school.
By using these selection criteria, business schools can create a network of high-value professionals able to enhance each other's journeys, and impart a real impact on society.
---
Ask an Admissions Expert a Question!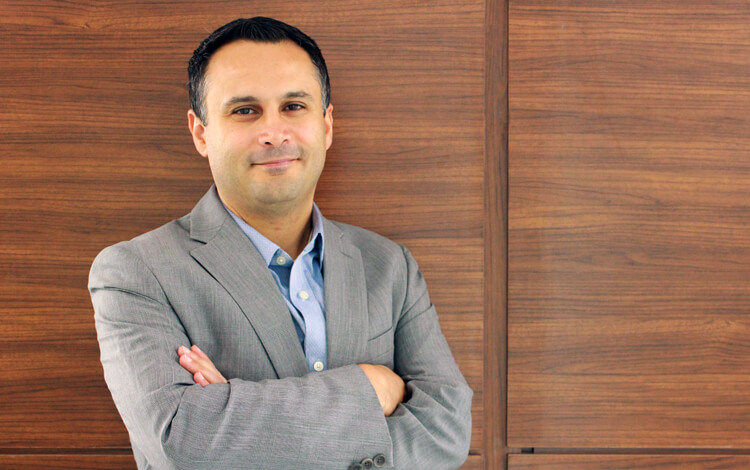 Next week, you'll have the chance to ask Doron Israeli, a member of the Admissions Committee at Nazarbayev University Graduate School of Business, anything you want about getting into business school.
Doron teaches investments, financial statements, and economics at Nazarbayev, and is heavily involved with the recruitment process for new students, including MBAs.
Got a question you'd love Doron to answer?
Submit your question on our Twitter, Facebook, or LinkedIn pages, send us an email to info@businessbecause.com, or simply post a comment below!