The idea for agritech firm, ProducePay, was always sitting in the mind of Pablo Borquez Schwarzbeck. It's the Cornell MBA though that brought the idea to fruition and allowed him to build the network that would get the business off the ground.

ProducePay is effectively a service provider for the fresh produce industry. They partner with farmers to allow them to properly trade their produce.

Studying the MBA at Cornell University's Samuel Curtis Johnson Graduate School of Management was a decision for Pablo that came after a career in farming. He grew up in a fourth-generation farming family in north-western Mexico, and after college he went to work for a large produce distributor in an international grower relations role.

In that role he spent half the year travelling between Michigan, Mississippi, and California, and the next six months in South America, visiting farmers in Chile, Peru, and Uruguay.

"It allowed me to get the background that would ultimately be the genesis behind ProducePay," he says. "I did that and then went to do the MBA at Cornell."

While on the MBA he met Ali Hamed—the cofounder of CoVenture, a firm that invests in early-stage startups—who was a Cornell undergrad at the time. Ali was the first person to whom Pablo pitched ProducePay, and from that moment Ali became his mentor. To date, CoVenture are ProducePay's biggest investor.
---
Developing the idea on the Cornell MBA
Pablo explains that he decided to study an MBA because he needed a higher level of business knowledge than he had at the time.
"I needed more sophistication in business analytics and the tools to understand better how businesses ultimately work, and what the key metrics and drivers should be to properly lead and manage a business."
In developing his idea, Pablo wanted to solve the lack of transparency and flow of information in the fresh produce industry. Because farmers are dealing with a commodity that is perishable it is traded differently, Pablo explains. It hasn't been looked at by investors with the same value as, say, grain or wheat—goods that aren't as perishable.
ProducePay works with fresh produce farmers to underwrite their goods and help them leverage the capital they need to trade more effectively.
"Our job was to take the collateral and convert it into an asset class that traditional financial institutions could understand and invest in."
"By doing so we give access to huge amounts of capital to the farming industry, which historically has been deprived of cash."
On the Cornell MBA, Pablo says he took a class on the history of the financial markets, which helped him see how he could apply financial development to the produce industry.
"By getting more perspective from Cornell as to how some of these problems have been solved elsewhere, combined with my experience, I got to that aha moment."
---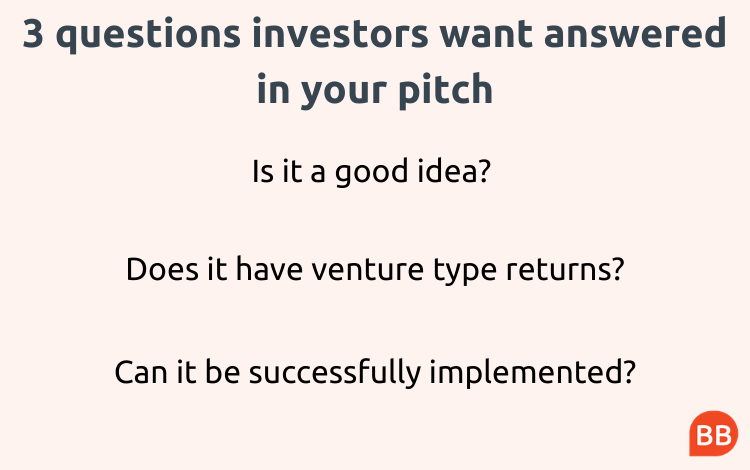 ---
Launching the business at Cornell
For any entrepreneur who wants to get their business off the ground there are three stages to utilize on the Cornell MBA.
First is the Entrepreneurship and Business Ownership course, which teaches students everything from how to draw up a business plan, to mentorship, to the literature you need to read before you launch a company. It also teaches you how to market test and set up your own optimized team.
The eLab, the accelerator at Cornell, brings in another layer, explains Pablo. That builds students' network and puts them in front of venture capitalists, helps them refine their pitching technique, and assists with further market testing.
Finally, pitch competitions.
"Developing the perfect sale is the way to do it and pitch competitions are the way to do that. When you're trying to launch a business with someone else's money being able to deliver that pitch is the difference between success and failure."
He also took a public speaking course while on the MBA. That taught him how to structure a conversation, if you're going to deliver a certain type of idea how to do that, and ways to make sure the people to whom you're delivering a pitch are receptive to your message.
At the end of the year, he also entered a pitching contest with real prize money—Pablo won, and received $50,000 which he says helped with a lot of startup costs before he raised the first round of investment.
---
The value of the MBA network
If Pablo looks at ProducePay's network, he can trace all the first people who ultimately put him in front of investors to Cornell.
Ali was his very first investor, and was gracious enough, says Pablo, to give him mentorship early on in his career. He brought him into the VC environment and connected him with the people who'd eventually help get ProducePay off the ground.
"He's one of my longest partners at Produce Pay and I wouldn't have met him if it wasn't for Cornell."
When it was time to fly out from under the wing of Ali's mentorship, Pablo flew to Los Angeles for his first round of investment pitches. He came back two weeks later with news he was moving to LA to officially launch the company after finding a lead investor.
So, how should fellow budding entrepreneurs use the MBA?
"The MBA program is essentially a special time in your life where you have joined a group of people who are there to effectively help you grow and develop your professional career.
"You should use those resources as fast and much as possible. If you use them right, then an MBA is more than enough time to put those things together and launch a company."
Related Content: