After finishing the Tsinghua Global MBA, Bruno Chan walked the entrepreneurship path for the second time, launching a fintech app to help his native Brazil become more financially adept.

He met his cofounder, Stone Zheng, while working for a VC firm in his second year—an opportunity that came about because of the flexibility of the Tsinghua MBA—and the two went into business together.

Bruno has always been drawn to entrepreneurship—he founded his first company at just 23, helping Brazilian manufacturers buy products from China.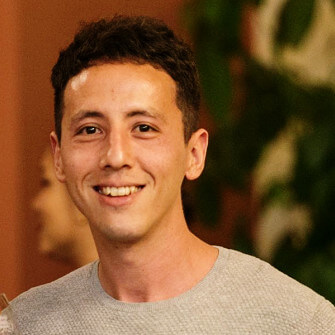 "We were quite successful in the beginning," he muses. "But then Brazil had a recession in 2015, and most of our clients stopped buying products from China."
It was after that Bruno decided it was time to go back to school and get his MBA. It was his fascination with the country, and desire to work with China again, that drove him to Tsinghua University School of Economics and Management in Beijing.
"I knew that I wanted to strengthen my ties with China, and my understanding of the local market, and Tsinghua was a gateway to understanding China better."
Tsinghua University's Global MBA is taught in collaboration with MIT's Sloan School of Business, offering students both a global, and China-focused, business education.
"I thought, 'Tsinghua is going to give me access to a whole new world'," Bruno says. "They have a strong board of businesspeople, there's a strong network, and we had access to all the major companies in the country, like Alibaba and Tencent."
---
A Chinese MBA
Bruno started his MBA journey in Beijing but had the opportunity in his second year of the program to broaden his experience.
"I was invited by a venture capital company in Shanghai to help them expand investments to Brazil," he explains. "I put almost all of my classes in the first year, so the second year I had time to write my thesis and do a group project—I didn't have to be in Beijing that much.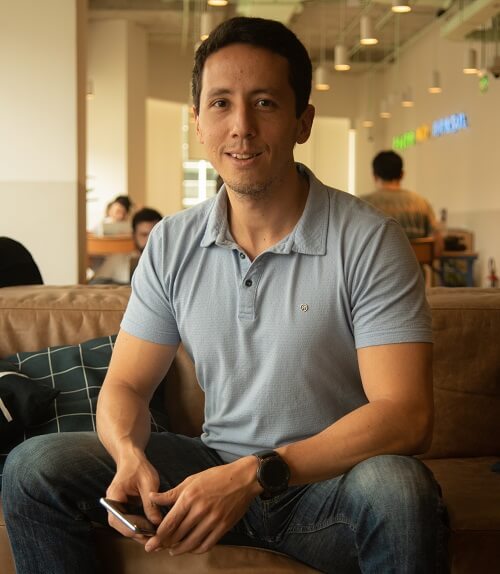 "That's also the value the MBA brings—it's not necessarily the classes you take or the networks you build, but the flexibility to pick and choose your courses, and also have time to work and get some real experience."
This experience in Shanghai turned out to be a pivotal moment for Bruno, as it provided the inspiration to start his own fintech company alongside Chinese entrepreneur Stone Zheng.
At this moment, CrediGO was born, an app that "aggregates all of your financial data and transactions into one place," as Bruno explains. "We want to make things simpler for people so they can handle their personal finances better."
It was a combination of his MBA experience, and the golden opportunity to work for an early-stage VC in Shanghai, that gave Bruno the tools to take the leap into fintech.
"My mentor at the VC spent a lot of time helping me understand what a strong startup looks like," he adds, "while the MBA helped me with the general picture of basic critical thinking, and access to the network."
CrediGO got off to a flying start, as the company was invited back to China to take part in the Chinese section of Y Combinator—one of the largest startup accelerators in Silicon Valley. Bruno's company was one of just 22 startups out of a pool of 1,700.
As part of the accelerator, Bruno and Stone received a dedicated mentorship program, overseen by Lu Qi, former executive vice president at Microsoft, which really helped kickstart the company.
"Our experience was great—not only did it help Chinese VCs take a look at what's going on in Brazil, but we built an extensive network along with it," Bruno adds.
---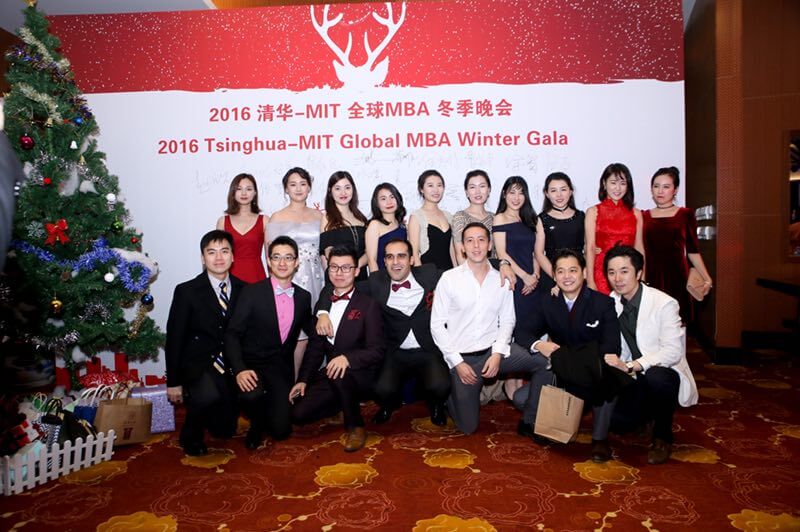 Bruno (first row, third from right) with his Global MBA classmates
---
How to start a fintech company
For most MBAs, starting a company of your own is the ideal career after graduating. With fintech one of the most in-demand areas right now, Bruno has plenty of tips for those looking to dive into the world of entrepreneurship.
Pitching to investors is a key first step for any startup, and Bruno recommends that entrepreneurs "tell a big story, have a plan to get to that big story, and focus on what's most important at each step.
"Chinese venture capitals that are looking for investments abroad really have to spend some time understanding the market," he adds. "Tsinghua prepares you for presentations and group work, and all of that helps."
CrediGO now has more than 250,000 users, with hopes to expand the user-base to more than three million by the end of 2020.
Despite being a Brazil-based startup, Bruno asserts that he takes plenty of influence from China on technology and how to do business—"Chinese mobile technology is more advanced than everywhere else," he says, "so I try to benchmark China a lot when I do business in general."
He adds that without Tsinghua, he wouldn't have "the visibility of what's going on in China," or an in-depth understanding of Chinese business practices.
"Doing an MBA in China, you will get to see something new—a new culture, a new way of working, new technologies—and that's the real value that Tsinghua brings."
Related Content: