Anusha and Yorshan Naidoo might be worlds apart in their professional backgrounds, but a shared entrepreneurial dream led the siblings to the same business school program.
Undertaking the Executive Global Master's in Management (EGMiM) program at the London School of Economics (LSE)—dubbed the 'alternative MBA'—is helping them both chase this dream
---
Choosing an MBA alternative
Anusha is a radiologist by training, and as her career progressed she started taking on management responsibilities.
"I would often sit with people who have management backgrounds, and I was completely in the dark about what was going on," she recalls.
Business school seemed like the ideal way to support her medical training with thorough management insights.
Initially, she looked at MBA programs, but found that many didn't fit in with her career goals. "They tend to have the view that they're training you up for a management role," she explains. "For me, that wasn't what I wanted."
While searching for alternatives, Anusha came across the EGMiM. She was drawn to the program's rigorous approach, which would offer her a firm footing in business. "I wanted to understand how and why business decisions are made," she says.
---
A family recommendation
Just one year after his sister, Yorshan joined the EGMiM program. Like Anusha, Yorshan's background—as a pilot—had left him with little formal business training.
He began his career in the South African Airforce as well as flying for the Royal New Zealand Airforce. He completed his airforce career in the South African Airforce as a pilot instructor.
After almost two decades of military service, Yorshan moved to a commercial pilot role with South African Airways. Today, he pilots for Air Mauritius.
Yorshan has always had an entrepreneurial "itch." He had been planning to attend business school for some time when Anusha introduced him to the EGMiM.
"She suggested it would suit me perfectly, because I'd get to study with people who were already accomplished in their industries, who had knowledge to share," he explains.
---
Unlocking new insights
For Anusha, getting to know the EGMiM cohorts has been a program highlight.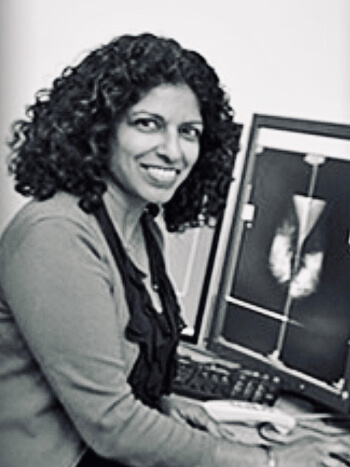 "We bring an enormous amount of different experiences to the classroom," she says.
Beyond the classroom, cohort trips to India and China made for equally memorable experiences.
"Both trips showed us the real world beyond our little slice," Anusha reflects. "In India, I made several connections in the medical field." she adds.
The quality of LSE's academic staff is another huge benefit, Yorshan adds.
"If you look at the backgrounds of some of our lecturers, they're game changers," he explains.
So far, studying the same program as his sister has been a bonus, Yorshan notes. "We get to share a lot of information, and we also bring two different opinions when we're talking about a concept."
"I often have a quick look through his assignments," Anusha adds. "The annoying thing is he's getting better grades than me!
---
A cutting edge radiology venture
Both Anusha and Yorshan are budding entrepreneurs, and their time on the EGMiM is supporting them in launching new ventures.
Anusha is currently involved with setting up a teleradiology company in the UK.
Teleradiology sends medical scans— like x-rays and MRIs—to a team of remote experts for quicker, more efficient diagnoses.
It's a rapidly expanding market and, as it stands, most companies are owned by large corporate groups and private equity firms.
Anusha's company is owned and run by doctors, however. "That's going to be the difference between us and existing teleradiology groups," she explains.
The insights that Anusha has gleaned from the EGMiM have already helped her connect with the business side of this new venture.
She has moved beyond her original role of medical consultant, instead looking to take up the mantle of chief medical officer, and helping the chief operating officer with commercial medical queries.
Her EGMiM professors often ask how the business is going, she adds, and one professor even met with her team to offer advice.
---
Leading in the business of aviation
The EGMiM has equally supported Yorshan's leap into entrepreneurial life. Over the past few years, he has been working on an app to help airline crews share information—especially regarding safety.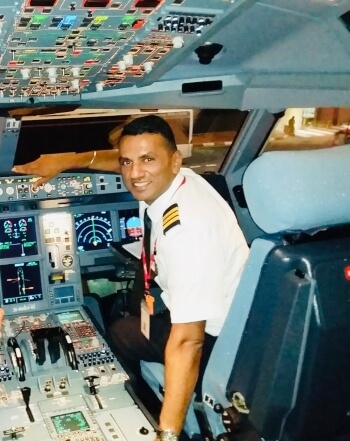 The app is still in its developmental stages with the focus now being on testing and implementation.
Alongside this project, he plans to launch an aviation consultancy with partners he met through LSE.
"By chance, two of Anusha's classmates are also in aviation, in different areas to me, so we could pool knowledge and experience," he explains.
As Yorshan and Anusha move forward with their ventures, they're confident that the skills and network they gained at LSE will prove fruitful in the next step of their careers.
"Walking away with a qualification from LSE puts you in a wonderful position going forward," Yorshan concludes.
"There's something about LSE—the quality of education, and the way it teaches you to think outside the box—which is required in the world today."
Related Content: