The coronavirus pandemic has shifted the way we live and work, and while some sectors are struggling, others have been able to adapt. These changes also influence what kind of jobs will be available for business graduates in 2021.
"While studying business, engaging with career planning early and speaking with a careers consultant can help you navigate this landscape," says Kathryn Saunders, a careers consultant at the London School of Economics (LSE).
But where will most job opportunities be for business degree grads in 2021? And what does it take to land them?
To find out, BusinessBecause caught up with Kathryn and her colleague at LSE Ashley Bouchard, corporate relationship manager.
---
A shift to startups
2021 looks set to be a big year for startups.
According to the Center For Entrepreneurs, UK, 9.5% more companies were established in the UK between January and June than in 2019.
Kathryn and Ashley have also noticed that business graduates are increasingly involved in the startup scene—a trend they expect to continue in 2021. Over the past few years, more LSE graduates have been entering startups or launching a venture of their own, the pair reveal.
"Increasingly we are seeing management students enter high-growth startups, or starting their own venture," Kathryn (right) comments.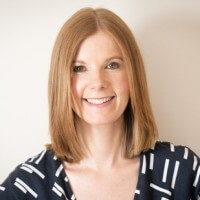 Studying a management degree puts you in a great position to grow a business from the ground up, and top universities have plenty of resources to support entrepreneurial students.
At LSE, for instance, students can access LSE Generate—a startup accelerator offering various support for budding entrepreneurs.
Students in the Executive Global Master's in Management (EGMiM) program at LSE often create a business plan as part of their capstone project, which can then develop into a fully fledged venture.
This is exactly the path that recent EGMiM grad, Anthea Kolitsas, took when she launched a personalized gift company, Project Happy Note.
The skills Anthea developed at LSE complemented her experience in the Generate program, and now her company is going from strength to strength, delivering gifts to 27 countries, and embracing partnerships with PaperMate and Jealous Sweets.
As part of Generate's six-month program, Anthea received workshops, mentorship, and funding, while expanding her network of fellow entrepreneurs from LSE.
"It's not an overnight process when you're getting a business off the ground," she says. "It is important to have a close network of other entrepreneurs when jumping into the startup landscape."
---
Top LSE Graduate Employers
---

---
Tech jobs on the rise
COVID-19 travel restrictions and work from home orders mean more business is being conducted virtually. In this landscape, the value of big tech firms like Facebook, Google, and Amazon has skyrocketed.
This success will likely free up resources for these firms to invest in innovation and new talent—creating ample opportunities for business degree graduates over the next few years.
According to the Graduate Management Admission Council's (GMAC) latest Corporate Recruiters Survey, 73% of technology companies believe business grads are prepared to be successful within their organization today.
At LSE, Ashley (right) has noticed increased student interest in tech-focused roles.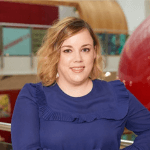 "We are seeing opportunities emerge in the technology sector, including digital consulting, financial services, and e-commerce roles," she explains.
Programs like LSE's MSc in Management of Information Systems and Digital Innovation (MISDI) are well placed to help students into these roles. One element of the program—the Sprint Week group project—requires students to work in teams on a simulated technology management project for a real client, offering valuable hands-on experience.
LSE also offers several workshops through their Digital Skills Lab, including coding, Excel, and web design.
These additional skills help graduates find work with tech giants. In fact, Kathryn reports, Google and Amazon are among the top 10 employers for LSE alumni.
---
How to land these jobs in 2021
To access top jobs like these in 2021, graduates will need a mixture of business savvy and reliable soft skills.
"Resilience and adaptability are likely to become increasingly important, as companies adapt to changing markets and ways of working," notes Kathryn.
At LSE, her team ensures students are armed with these skills. During one-to-one career coaching sessions, they are encouraged to reflect on times they have navigated uncertainty, and developed emotional intelligence.
"Students also benefit from a series of skills seminars, focusing on topics like networking, presentation skills, and group dynamics," adds Kathryn.
Of these skills, networking is especially important in our increasingly connected world. A strong network will help you find new opportunities, gain valuable insights, and tap into a professional support system.
When it comes to networking, Ashley's advice is simple: network before you need it.
"Reach out and build connections early rather than waiting until the end of your degree," she advises. "The connections you make now may come back and share future opportunities in their organizations, or help you make connections in companies or industries you hadn't previously thought about."
As well as networking with peers in class, LSE students have the opportunity to connect with business leaders who can guide them toward their next career step—or even hire them directly—through meet and greet events with prominent alumni and recruiting companies.
Getting outside your comfort zone and making the most of events like these is an important part of the business degree experience, Kathryn and Ashley note.
By engaging with career coaching and keeping a finger on the pulse of employer demand, business and management degree applicants and students can thrive in 2021 and beyond.
Related Content: