Aws Al-Hasani has always harbored a love for video games—but little did he know they would end up inspiring him to launch a business.
Many games give players the chance to purchase virtual items—including weapons, outfits for characters, and even land—but once bought, Aws noticed there was no way to really own a unique item.
"While I was playing Fortnite, I started thinking about monetization of in-game items," he recalls. "In that game, you end up spending money on items you can't re-sell."
Aws realized that blockchain technology could be used to mint these items as non-fungible tokens, or NFTs—unique digital assets similar to cryptocurrencies. Today, he's co-founder of Auxiun, a company doing just that, and winning an innovation competition in the process.
The MBA program at Concordia University's John Molson School of Business helped Aws gain the connections and skills he needed to make this vision a reality.
---
Choosing an entrepreneurial MBA
Aws is a financial planner by training, but he'd always had the itch to expand his remit and run a business of his own.
He tried entering a few entrepreneurship competitions, but after being knocked back, decided to take a new approach: gaining a deeper understanding of what it takes to run a start-up by going to business school.
When it came to choosing an MBA, Aws was on the lookout for a program that would help him flex his entrepreneurial muscles.
As a Montreal local, he was drawn to the opportunities for entrepreneurs at Concordia University's John Molson School of Business. The MBA offers many hands-on learning experiences for would-be founders, from electives that see students consult for local start-ups, to pitching competitions on campus.
Aws was equally drawn to the District 3 (D3) Innovation Hub at Concordia University. The hub offers new entrepreneurs access to resources from office space to expert guidance from faculty.
All these initiatives have added up to John Molson being ranked as number one in Canada for entrepreneurship by the Princeton Review in both 2020 and 2021.
"There's more interest among MBA students in launching a business today," reflects Judy Nagy (right)—a lecturer in management at John Molson with teaching expertise in entrepreneurship.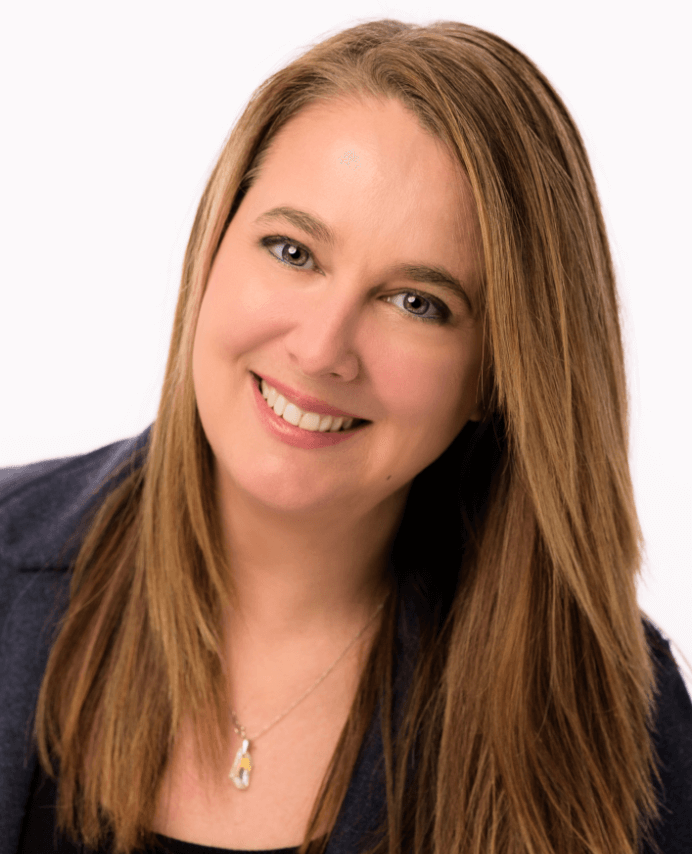 In response, John Molson has developed modules and experiences to ensure these students are equipped with the skills it takes to get a start-up off the ground.
This means offering the right combination of classroom learning and practical experiences. One module spanning this gap is the Concordia Small Business Consulting Bureau, which sees MBAs either shadow a local entrepreneur and develop a growth plan for them to implement, or create a new business plan of their own.
"Students learn about the challenges entrepreneurs face, and see how theories they've learned in class play out in the real world," Judy explains.
"Whether you want to start a business of your own or work in a big company, entrepreneurship skills can help you."
---
Building a company from the ground up
During his own MBA at John Molson, Aws took a business consultation class, which gave him the chance to practice the problem-solving abilities that would serve him well when launching a company.
He connected with a cryptocurrency trading company in Montreal, running an AI model that tracked the movement of virtual 'coins'.
"Once I got into it, I really understood how the start-up scene worked," he reflects. "That gave me the experience and confidence to say, 'I have an idea, why not jump in?'"
Aws even met his two Auxiun co-founders—CTO Varthini Bhaskaran and CPO Jose Armando Peixoto—in his MBA cohort.
"Everyone in the MBA is really ambitious, so they said 'let's try this out,'" Aws notes.
During the MBA, the trio entered a fintech entrepreneurship competition run by accelerator program, Fintech Cadence, at D3. Auxiun won first prize, and with it the assistance of a lawyer to incorporate their business.
This was a huge win, since pitching the idea of NFTs to investors could be tricky with the tech being so new and relatively unknown.
Although pitching Auxiun has become considerably easier since NFTs emerged into popular media, Aws is convinced that the soft skills he developed in the MBA have been equally helpful when it comes to securing interest in the company.
"When I compare myself before and after the MBA, I tend to communicate better now," he reflects.
---
The future of Auxiun
Since its launch in 2020, Auxiun has gone from strength to strength. Although the company's tech was originally intended just for video games, Aws and the team have been approached by other industries who see value in creating NFTs, including media agencies.
"We're also coming up with an art project—rather than having individuals mint their own NFTs, we'll select great artists and promote and market them at the same time," Aws says.
The John Molson MBA helped him make this vision a reality—and he has no regrets about taking a chance on becoming an entrepreneur.
"There's a sense of pride having built something that's likely to last," Aws reflects. "The hi-tech world can be risky, but we've been able to position ourselves really well and enter the market early."
Related Content: