From Instagram to Alibaba, some of the world's biggest companies were founded by MBA entrepreneurs during or shortly after their time at business school.

The connections and business savvy you gain during an MBA makes starting a business of your own a real possibility after graduation—and a significant portion of MBA students take this path.

So what do these MBA startup founders have to offer?

BusinessBecause asked a selection of the best business schools for entrepreneurship to nominate the MBA entrepreneurs that they're most excited about.*

Plus, we name our three BusinessBecause MBA Entrepreneurs To Watch in 2022.
---
10 MBA Entrepreneurs To Watch In 2022
---
1. Caroline Williams and Mary Liu
School: London Business School
Caroline Williams and Mary Liu used their sustainability credentials to found sustainable food container startup, junee, during their MBAs at London Business School (LBS).
Caroline established corporate sustainability challenge programs during her time at Deloitte, while Mary worked on reusable logistics at meal kit service, HelloFresh.
The pair were frustrated with the lack of convenient ways to avoid single-use plastic, and in response came up with junee.
Junee provides reusable food containers with a twist. Insead of having to take them back and forth from home, office workers borrow them from a partner restaurant, and drop them off at the office after lunch. The bowls are then collected, cleaned, and returned to the restaurants. The containers are easily tracked by scanning a QR code on the junee app.
The goal is to help employees support their local restaurants without relying on disposable packaging.
LBS nominated junee because it's a great example of sustainability-driven entrepreneurship.
"[junee] looks set to change the way we consume takeaway food forever," comments Jane Khedair, director of the Institute of Entrepreneurship and Private Capital at LBS.
---
2. Areeb Siddiqui and Daeng Termizi
School: Cambridge Judge
---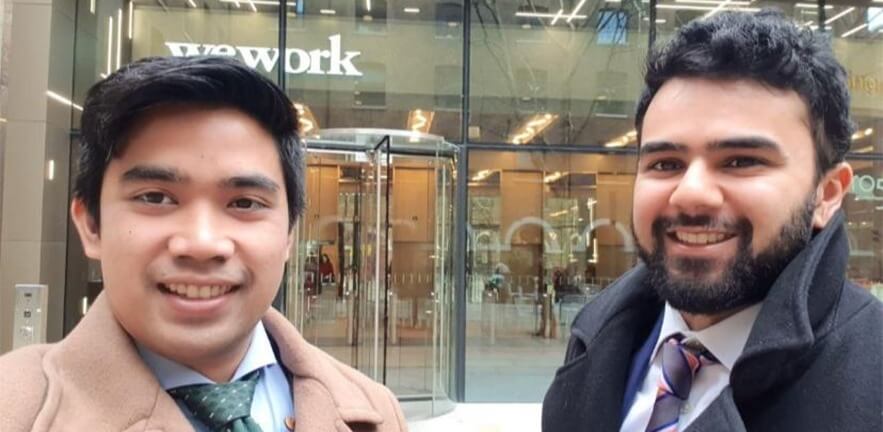 ---
Areeb Siddiqui and Daeng Termizi both had finance backgrounds when they joined the Cambridge Judge MBA, but neither expected to launch a financial startup.
Areeb worked with PwC before the MBA, while Daeng worked with Bank Negara. Both are practicing Muslims, and when Daeng asked Areeb why he didn't use an Islamic bank, it sparked an important discussion about the lack of accessible Islamic banking options available in the UK. Under Islamic Sharia law, Muslims are prohibited from earning or charging interest, which means many money-management tools don't sit with their beliefs.
In response, the pair founded Kestrl—an Islamic fintech startup that lets you save, spend, and invest in line with your beliefs through a single app.
Cambridge Judge nominated Kestrl because alternative finance looks set to grow the world over, empowering individuals and businesses to manage their money without compromising on their beliefs.
Judge also hosts research centers in entrepreneurship and alternative finance—Kestrl is a sign of progress in both disciplines.
---
3. Alison McMurtrie
School: Warwick Business School
---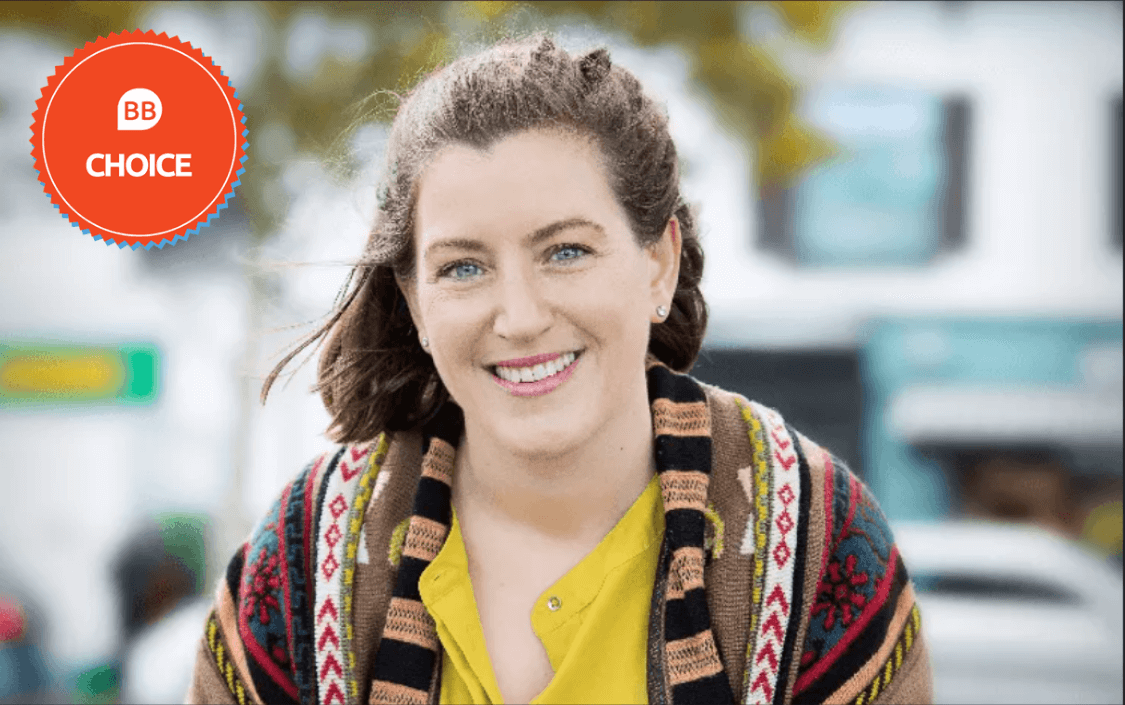 ---
Alison McMurtrie had worked with oil and gas services company Schlumberger for almost 20 years when she enrolled at Warwick Business School. She wanted to take her career in a new direction, without needing to leave the workforce for a year or more, so settled on the Online MBA offered by Warwick Business School.
During the MBA, Alison felt inspired to stretch her entrepreneurial muscles. Her cybersecurity startup, Cyberpie, is a subscription service that gives Irish small businesses educational content on cyber threats. As an Irish native herself, Alison realized that the SME community—and especially micro businesses—struggle to access the same cybersecurity resources as larger companies.
Our first BusinessBecause MBA Entrepreneur to Watch in 2022, we nominated Alison because her career goes to show that studying your MBA remotely should be no barrier to gaining the skills you need to launch a startup. Plus, with more and more business conducted online, cybersecurity is more important than ever before.
---
4. Kaitlyn Lo
School: Michigan Ross
---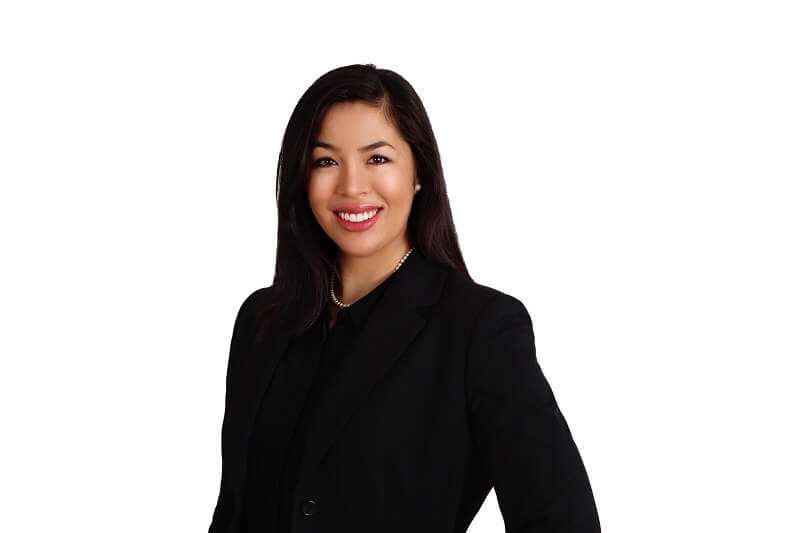 ---
Kaitlyn Lo pivoted from private wealth management to entrepreneurship during the Michigan Ross MBA. As a member of the Zell Entrepreneurs mentorship program, she used her time at Ross to work on her startup, Just Enough Wines.
The venture combines Kaitlyn's love of wine with her business savvy, offering high quality canned wine. Each wine is sourced from premium, sustainable vineyards, and all packaging is earth-friendly—taking the concept of wine in a can to the next level.
Michigan Ross nominated Kaitlyn for her impressive business acumen, energy, and dedication to her startup. She and her co-founder were quickly able to establish their brand, gain early sales, and secure $100,000 in investment. Just Enough Wines is already delivering to several US States, and looks set to continue expanding in 2022.
---
5. Ludwig Schoenack
Startup: Kyte
School: Berkeley Haas
Ludwig Schoenack is a former McKinsey and KPMG consultant who came to the Haas MBA in 2017. He already had entrepreneurial ambitions when he enrolled, and hoping to meet like-minded students, he founded the Startup Squad for MBAs.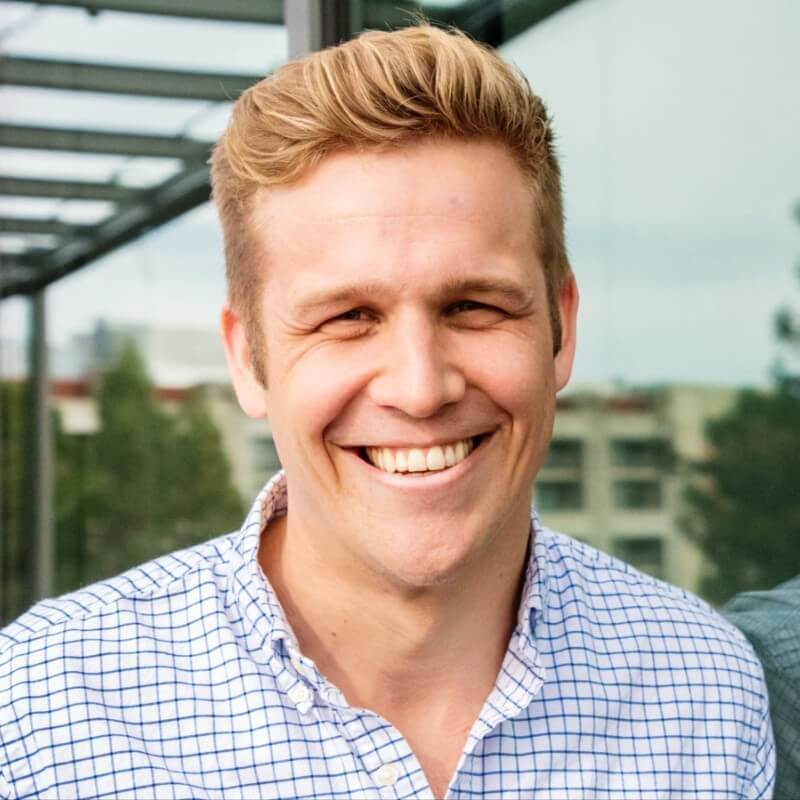 The Startup Squad connects Haas MBAs with local startup incubator, SkyDeck. Here, Ludwig connected with his future co-founders, and went on to be part of Kyte—an online vehicle rental app that delivers vehicles straight to its customers.
Kyte already operates in nine US cities including Boston, Chicago, Los Angele, and New York City. The startup will soon be expanding its services to travelling customers, delivering rental cars to their hotel or Airbnb.
Haas selected Kyte because the startup has managed to find a niche with huge growth potential. It's already raised over $30 million in its Series A funding round, and $40 million total.
---
Check out our Top MBA Professors To Watch in 2022
---
6. Raymond Mak
School: Hong Kong University Business School
---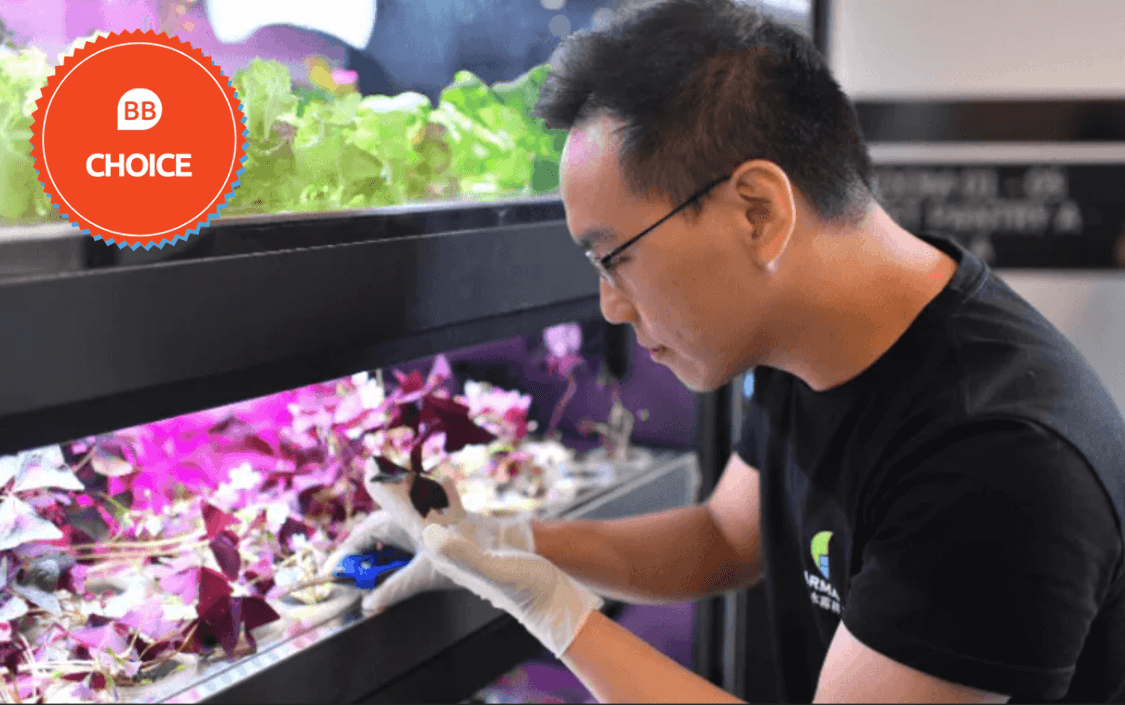 ---
Raymond Mak worked as a management consultant at PwC before joining the Hong Kong University (HKU) MBA in 2015.
At HKU, he met a group of students who would go on to become his founding partners in Farmacy—an agritech startup that uses automation technologies to create smart mobile farms to provide fresh fruit and vegetables to Hong Kong stores. The automated farms require far less water than traditional farming, and retain more nutrients than packed goods.
During the MBA, the Business Lab program helped Raymond conduct market research, develop marketing strategies, and create a robust business plan.
We nominated Raymond because Farmacy is a great example of burgeoning tech being applied to age-old problems. Raymond's story also goes to show just how much an MBA can support new ventures, from helping founders connect with future partners, to providing guiding frameworks to start a business.
---
7. Jas Schembri and Jo Goodall
Startup: Luna
School: Oxford Saïd
---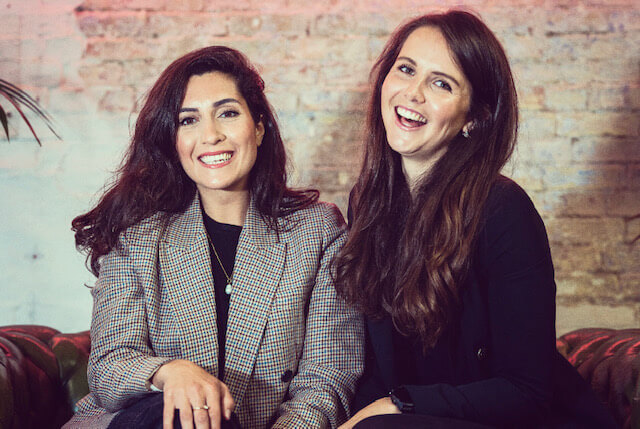 ---
Jas Schembri and Jo Goodall are two former Deloitte consultants who took the plunge into entrepreneurship together after the Oxford Saïd MBA. They used the MBA's Entrepreneurship Project to explore and drive their idea forward.
The pair's startup, Luna, is an app that educates and supports girls and non-binary people through puberty, by providing medically backed content along with a safe space to ask medical professionals anonymous questions covering all aspects of puberty, including periods, nutrition, sleep, and mental health. The app also lets users review and recommend products from period care to skin care.
The Entrepreneurship Center at Saïd Business School nominated Jo and Jas because they see real potential in Luna, and believe in the app's mission.
"Jas and Jo have the drive and determination to succeed in the tough entrepreneurial world and look forward to seeing where Luna takes them," says Natalie Berge, program manager at the Entrepreneurship Center.
---
8. Hilary Matson
School: HEC Paris
---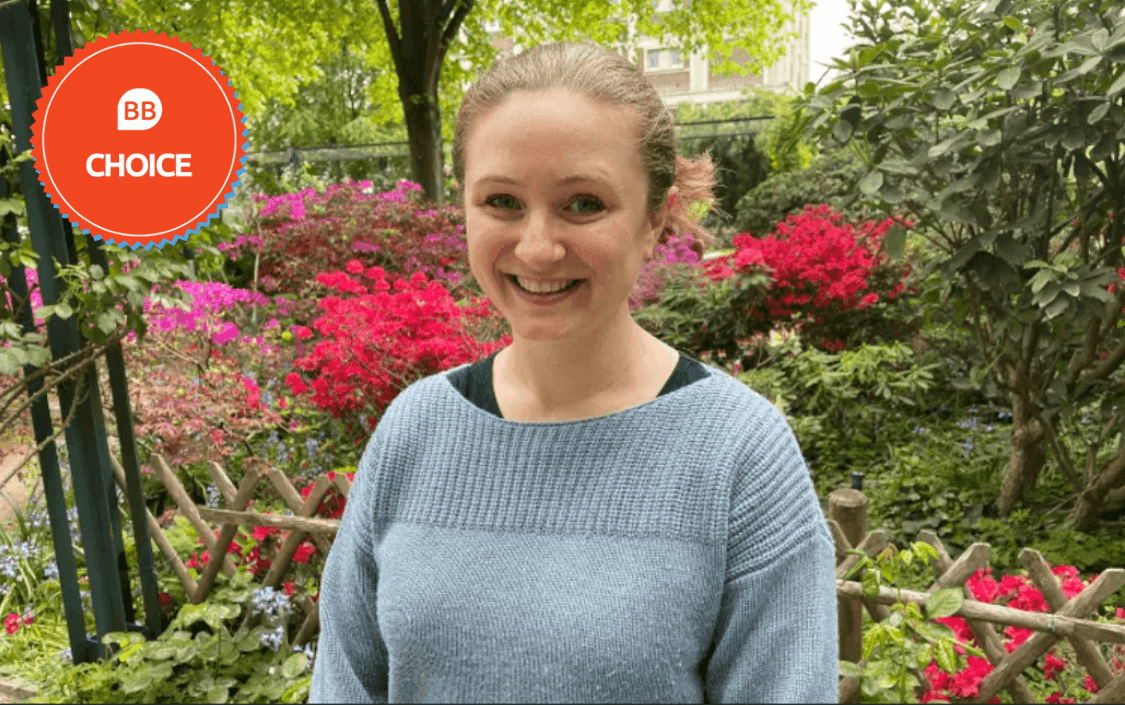 ---
Originally from Seattle, Washington, Hilary Matson had always dreamed of living in Paris. Luckily, her career in product marketing management with tech giant Amazon took her there.
She'd always had a passion for travelling, and it was in Paris that she decided to turn this passion into a business. During the HEC Paris MBA, she founded sustainable travel startup, Yūgen Earthside.
The venture is a travel-booking platform, which sources trips from responsible tour operators, and provides information on how you can travel responsibly while reducing your climate impact. Yūgen Earthside also uses some of its profits to support tourism-related projects that support UN Sustainable Development Goals.
We nominated Hilary because of the inspiring way she's managed to transform her passion into a viable business and the attention she's paying to sustainability.
---
9. John Wong
School: Wharton
As professor of neurosciences and radiology at the Cumming School of Medicine in Calgary, Dr John Wong might not strike you as a typical entrepreneur.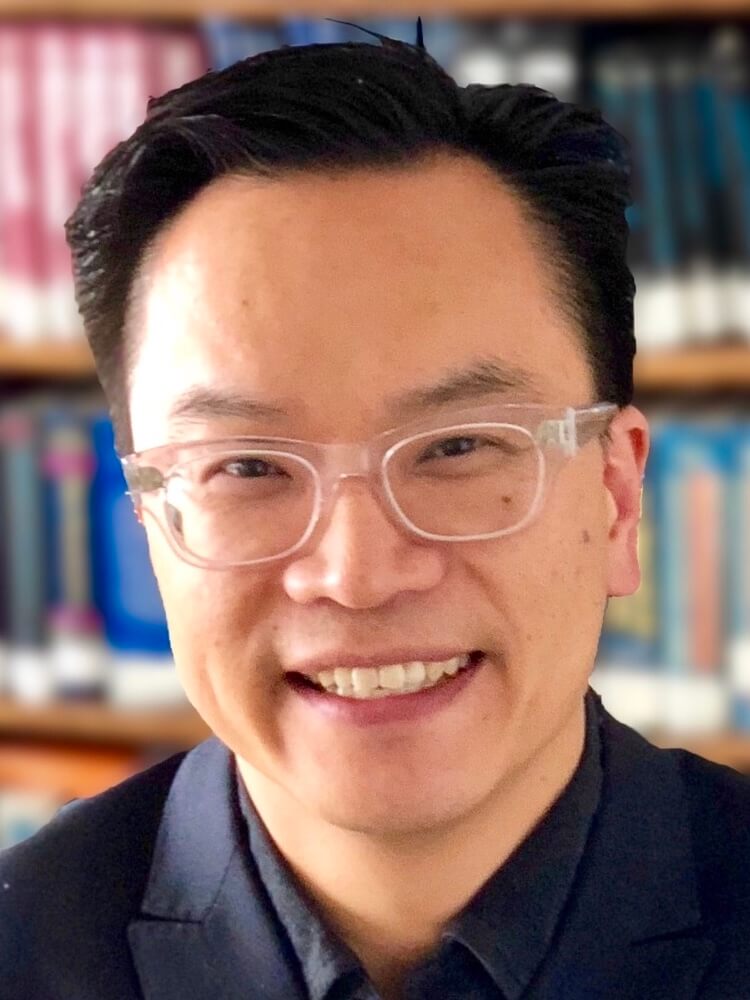 Alongside his teaching work, John serves as director of cerebrovascular and endovascular neurosurgery, maintaining a practice that mostly treats brain aneurysms and stroke.
But he's also a Wharton MBA, and co-founder and CEO of medical device start-up, Fluid Biotech. John's venture has developed a brand new type of stent—a device that diverts blood flow away from brain aneurysms, reducing the risk of rupture and supporting the healing process.
Unlike other stents, Fluid Biotech's is engineered using both polymer and metal. Over time, the polymer portion dissolves away, making future brain imaging easier, and removing the need for the patient to take blood thinners.
Wharton staff nominated Fluid Biotech because the startup is truly saving lives. Around 5% of people will be afflicted by a brain aneurysm in their life, and this tech has the potential to significantly reduce the risk of these aneurysms rupturing and resulting in devastating stroke.
---
10. Tina Chen
School: Imperial College Business School
Tina Chen is a Taiwanese-American living in London, who graduated from the Imperial College Business School MBA in 2018.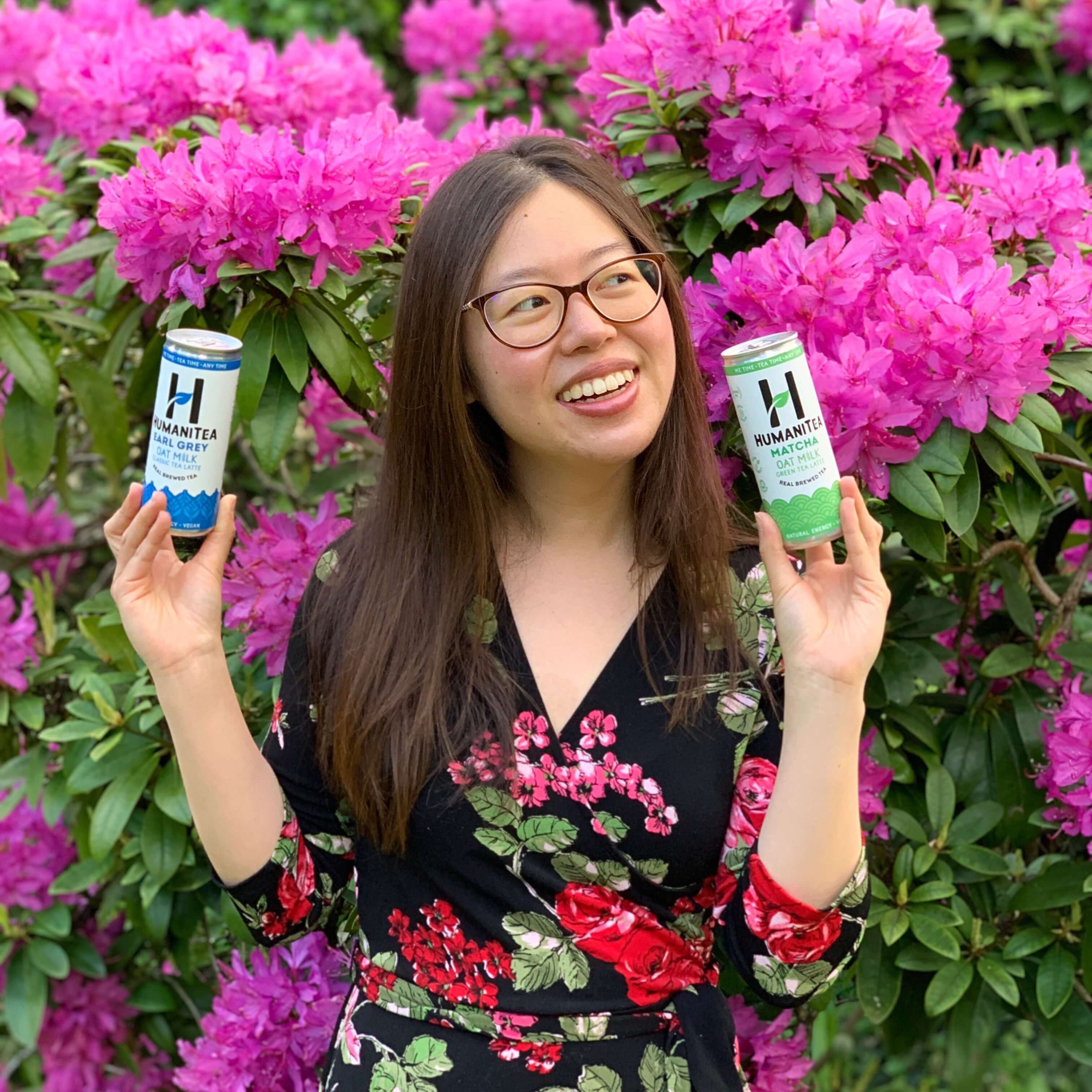 Originally an IT professional, she used the MBA to pivot into entrepreneurship. Inspired by her love of both bubble tea and British tea-drinking culture, she launched HumanniTea—a social enterprise that offers ready to drink plant-based tea lattes.
The drinks are low sugar, low calorie, and full of antioxidants. Tina says they're designed to help people add a moment of mindfulness into their day, without reaching for sugary or high-caffeine drinks.
5% of HumaniTea's profits fund wellbeing and sustainability projects, and each drink is made from ethically sourced ingredients.
Imperial College staff nominated Tina because they were inspired by how she's using her MBA to pursue an original social enterprise idea that not only addresses an important health issue, but also combined her Taiwanese heritage with British tea-drinking culture.
---
Next Read:
MBA Startups To Look Out For | Coronavirus Special

---
* BusinessBecause reached out to several schools ranked in the top 25 by US News and Top MBA in their annual rankings of the best MBAs for entrepreneurship. The schools that responded are included in this feature.