The coronavirus pandemic closed business school campuses and forced thousands of MBA students into studying online. But COVID-19 has also been a trigger for innovation. Some of the world's most exciting startups have come out of the pandemic, and many of them have been started by MBAs.
In our MBA Startups To Look Out For | Coronavirus Special, we list the best coronavirus startups founded by MBAs this year, featuring students from business schools around the world, including INSEAD, Harvard, Stanford, and Cambridge Judge.
We've carefully selected some inspiring ventures for our MBA Startup Awards: Biggest Valuation, Health Innovation, Best Social Venture, and our BusinessBecause MBA Startup of 2021.
The startups on our list range in scope from cutting-edge healthtech companies to community support. On average, our MBA startup founders have seven years of work experience and scored 691 on the GMAT.
For all our winners, look out for a badge on the company photo below!
Harvard Business School—LivelyHood
National University of Singapore Business School—Dinda's Kitchen
London Business School—ShieldWear
Northwestern Kellogg—LifeWeb 360
Stanford Graduate School of Business—Gift Card Bank
Wharton Business School—Hello Ralphie
---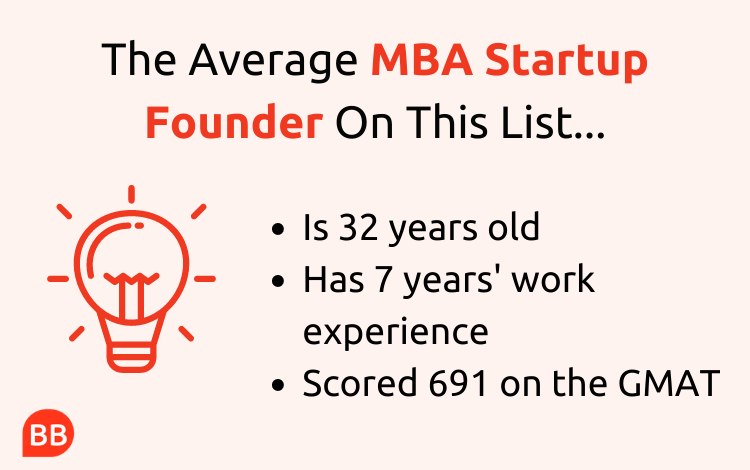 ---
---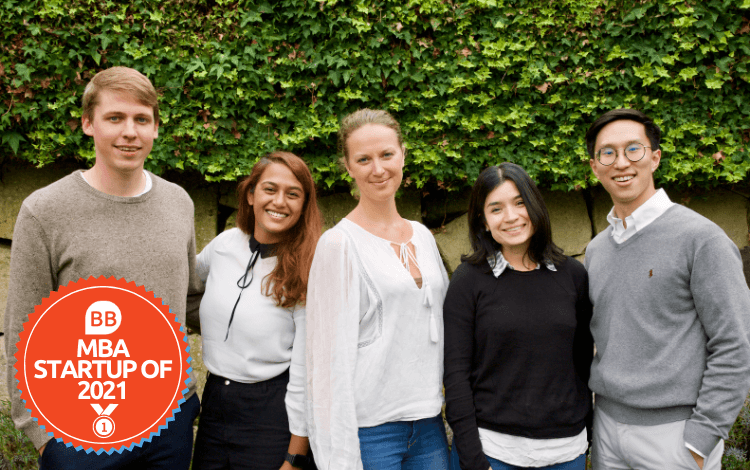 ---
Who: Edward Tsim
School: INSEAD
Valuation: $3.9 million
Investment: $6,000
---
Q&A
---
What is your business, and what does it do?
Out of Office Spaces specializes in crafting bespoke hotel-based workspace solutions for professionals in metropolitan areas who cannot or don't want to work from home, traditional offices or co-working spaces.
Today, our services offer a seamless, on-demand booking experience for hotel-based solo-working and meeting spaces in London.
How did the idea for your business come about?
The pain points of working from home became obvious during lockdown in France when we no longer were able to focus deeply or collaborate at school. My teammate, Anna, addressed these challenges by proposing to repurpose hotel spaces for office use.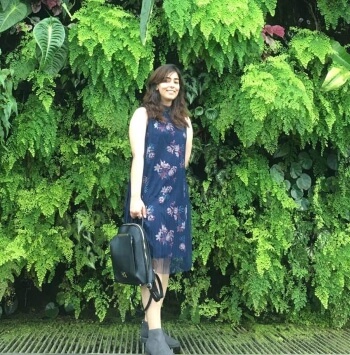 Hotels are conveniently located across cities and offer idle capacity during the daytime.
Professionals—especially those living in small studios or large house shares in metropolitan areas—often need to leave their house to conduct focused work in solo-workspaces or collaborate with teams or clients in meeting rooms that are located close to their residence.
How has your MBA helped you develop your business?
The venture sprouted from an ideation workshop during the INSEAD COVID-19 Innovation Competition, a student led initiative during lockdown to help channel MBAs' energies into solving problems created by the pandemic.
The unique diversity of the INSEAD MBA greatly increased the ease of assembling a team with complementary skill sets and diverse background.
During and after the competition, the team benefitted from constant feedback from INSEAD Alumni, faculty members, and INSEAD Entrepreneurs in Residence. In addition, the founders were able to make use of what they learned in core subjects and strategically select electives that help their entrepreneurship journey.
Where are you with the business right now? What are your plans for the future?
In London, we have already established strong initial partnerships with hotel, incorporated our business and received paying customers.
In the future, we will expand our services to other areas (restaurants) and cities (Singapore). We are confident we have created a new market that will shape the future of workspace.
What are your tips for staying positive during the pandemic?
We believe it is incredibly important to focus on the aspects of live we can control and create small but meaningful routines.
Therefore, we are so excited to support so many professionals by offering an on-demand workspace whenever and wherever they should need to avoid distractions at home or meet with essential team members.
In addition, we also want to shape the way of working beyond COVID and love to immerse ourselves in strategizing of how we will be playing an important role in the future of work.
---

---
LivelyHood
---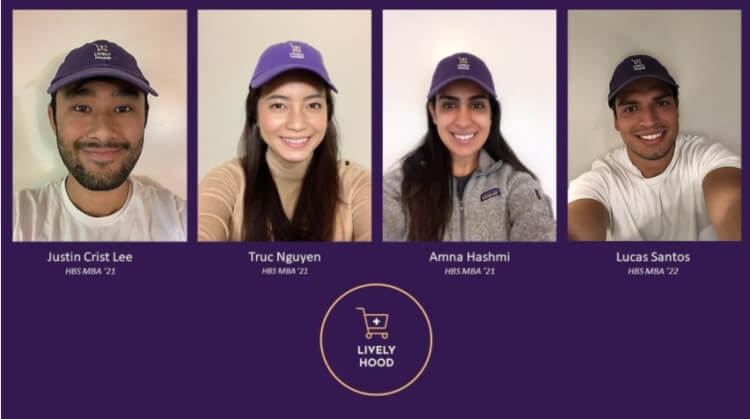 ---
Who: Justin Lee
School: Harvard Business School
Valuation: TBC
Investment: No formal investment yet, but we've received a grant from Harvard University
---
Q&A
---
What is your business and what does it do?
LivelyHood is a Boston COVID-relief organization founded by Harvard graduate students. We have created a safe and simple platform that connects healthy volunteers with elderly and immunocompromised individuals who need help running errands. Today we partner with a number of local organizations to deliver food to members of the community in need.
How did the idea for your business come about?
It all started with a text thread amongst classmates after we were sent home at the start of spring break. We eagerly brainstormed ways for us to get involved and become a part of the solution to the myriad problems arising alongside the COVID-19 pandemic. LivelyHood helps those affected by the pandemic by mobilizing healthy volunteers to run errands for the vulnerable.
Where other similar services are manual, we've built a platform with a matching algorithm and text messaging integration to create an automated errand marketplace. For requesters: a fast and responsive service. For volunteers: a flexible, on-demand way to help others. We offer a technology-enabled solution to the entrenched problem of access.
We see COVID-19 as a phenomenon that is exacerbating underlying inequalities and inefficiencies in our social services infrastructure.
Where are you with the business right now? What are your plans for the future?
Right now we are working on gearing up for the current rise in COVID-19 cases and the winter ahead, iterating on our volunteer growth and engagement strategy, and figuring out where this might go after the current COVID-19 pandemic is over.
One thing is for sure, the end of COVID-19 will be good for us all. But beyond that, we believe we are meaningfully uncovering a need within our communities through LivelyHood.
Technology was promised to bring us closer together, but it hasn't quite delivered on that promise. LivelyHood gives me hope that we can get closer to that vision.
How has your MBA helped you develop the business?
As a team, we are constantly calling upon the skills and learnings from our shared first-year MBA experience. When we submit grant proposals, we pull up our study materials from Finance and Entrepreneurial Management to create cumulative cash needs curves. When we sync up for growth hacking sessions, we talk about the frameworks and cases we discussed in Marketing.
And when we discuss our responsibilities to the community, we refer back to discussions from our Leadership and Ethics courses. It feels good to put our education to use, especially in a way that feels impactful during a time when so many of us feel disempowered and disenfranchised.
I'd be hard pressed to think of a better way to more immediately apply our MBA education and experience. It's been very meaningful for us as a team.
What are your tips for staying positive during the pandemic?
Find ways to take care of yourself. This goes especially for our first responders (and our LivelyHood volunteers). If you don't keep your cup full (or at least at a minimum viable level of full-ness), you will not have enough to give to others.
---
Dinda's Kitchen
---
---
Who: Dinda Puspasari
School: National University of Singapore Business School
Valuation: Undisclosed
Investment: TBC
---
Q&A
---
What is your business and what does it do?
My company, Mallolas Group, is an Food and Beverage company focusing on restaurant management. I built the company in 2017 with a business partner, and currently the company owns and manages eight restaurants in Indonesia. Recently, due to the pandemic, we also offer bespoke catering services under the brand called "Dinda's Kitchen".
How did the idea for your business come about?
When all my restaurants suffered temporary closing due to COVID-19 lockdown, I saw an opportunity in serving catering for large companies in essential businesses, and that is how Dinda's Kitchen was created.
There are two ways Dinda's Kitchen helped those affected by the pandemic: First, it helped my employees to retain their jobs and maintain their salaries. The profit is donated to the underprivileged around Jakarta area. During Ramadhan (Islamic fasting month), I also made a fundraising and successfully provided more than 1,000 rice boxes for these underprivileged.
How has your MBA helped you develop the business?
The things I have learned in MBA program have shaped my mind to keep innovating despite of all the challenges thrown at my way.
For example, the things I learned in my Corporate Strategy class that made me think of trying out this Dinda's Kitchen idea, or how to handle my employees with empathy during situation like this COVID-19 lockdown from my Leading with Impact class.
But overall, NUS MBA provided me with a lot of networks that can push me to take actions and the whole entrepreneurship community that keeps opening my eyes about a lot of opportunities. And for that, I am really thankful.
Where are you with the business right now? What are your plans for the future?
Currently Dinda's Kitchen is a brand I use under my company for a kind of service that is still not addressed by other brands I have in my company's portfolio.
We always want to grow, so if in the future the financials make sense, then we might make this brand as a new entity.
What are your tips for staying positive during the pandemic?
Take time for yourself, do not be in a rush. It is okay to feel down sometimes, but when that happens, please use your time to do things that you love outside of work.
Prioritize health, physically and mentally, over anything else. You will not make a good decision if you are over-stressed. Talk to families, friends, and loved ones often so you don't need to feel like you carry the weight all by yourself.
---
ShieldWear
---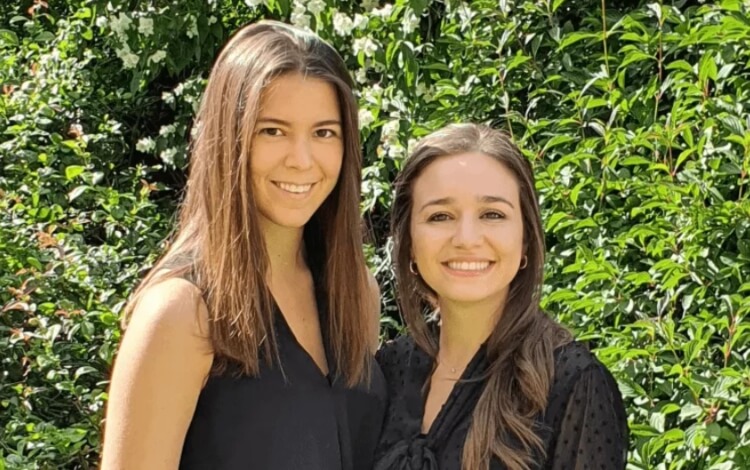 ---
Who: Jayne Lawson and Claire Blumenthal
School: London Business School
Valuation: Not disclosed
Investment: TBC
---
Q&A
---
What is your business and what does it do?
ShieldWear provides care homes and corporates with a reliable, dependable and cost-effective supply of personal protective equipment (PPE) and facemasks.
How did the idea for your business come about?
I was in the final semester of my MBA at London Business School when the pandemic started. I decided to take on a project to help a care home source PPE. Whilst doing so, I became frustrated by the lack of professionalism, care and diligence in the PPE industry.
I encountered unreasonable markup prices, uncertified and fraudulent products, lack of on the ground stock and questionable supply chains. I was eager to find and supply high-quality PPE at modest prices, with fast delivery times, for those in need.
How has the MBA helped you develop the business?
The LBS community were fantastic in getting the ShieldWear name to the businesses and care homes in need of our product.
Furthermore, many of my LBS peers have been eager to lend a hand or advise in areas in which they have expertise. For example, one Chinese classmate enthusiastically assisted us in our due diligence process by conducting on-the-ground research into the manufacturers we partnered with. Furthermore, we hired four MBAs to help with sales, logistics, operations and marketing.
The courses at LBS were incredibly valuable, providing multiple frameworks that helped shape ShieldWear's business model.
Where are you with the business right now? What are your plans for the future?
I now lead ShieldWear with a team of former business school students and alumni along with experienced professionals across cities in the UK, France and Switzerland.
The team is a product of COVID-19, having been recruited during lockdown through video calls and we work together to continue to expand into new markets and supply an ever expanding catalogue of reliable, certified, and cost-effective PPE to care homes and corporates in need.
What are your tips for staying positive during the pandemic?
Starting up ShieldWear during the lockdown has certainly given me plenty to do and there hasn't been a quiet moment! Nevertheless, it has certainly been good for me to try
to go on walks every day, make sure I take time away from my laptop (especially at mealtimes) and set aside time to FaceTime or meet with a friend. Adapting to find ways to do the things you enjoy (even if you have to adjust to doing them virtually) is key!
Go to page two for MBA startups from top schools like Duke Fuqua and IMD