How important is a GRE score when applying to US schools?

I graduated from the United States Military Academy in 2015 with a BS in environmental engineering, with a 3.1 GPA while also playing varsity baseball.
Since then I have been serving as an infantry officer in the army until next spring. I plan to take the GRE and intend to apply round one to a few top schools in the US, as long as I am able to get a 320 cumulative on my GRE.
In practice tests, I have been scoring around 164-165 in quant, but have been struggling to get even a 155 on verbal.
At what score should I consider deferring my application, and what else can I do right now to strengthen my application - is there anything I can leverage from my military background?
(This week's question comes from a candidate who prefers to remain anonymous)
---
The Answer
---
This week's Applicant Question is answered by Melissa Rapp, associate dean of MBA admissions at Emory University's Goizueta School of Business.
Thank you for your question, but more importantly, thank you for your service! Many candidates have anxiety over their standardized test scores; you are not alone.
It might be helpful to review why schools ask for standardized test scores. GMAT or GRE scores are one means of measuring if you are ready for the academic rigor of an MBA classroom.
Other application items also help to provide this information, including transcripts from schools you have previously attended. Classroom ability is just one aspect of what makes an MBA candidate desirable to a school, though.
At Emory University's Goizueta Business School, and many other top-ranked business schools, we are also looking at your professional experience to date, your goals following your MBA program, how involved you are in activities outside of work, and why you are attracted to our program in particular.
Regardless of your final GRE score, you can position your experience to date in your MBA application to showcase what you have achieved and how you will enhance the MBA community at your chosen school.
In your case, your 3.1 GPA in a rigorous program supports an ability to perform in the classroom. Additionally, you have the leadership experience of being a military officer and team skills from baseball.
Attending a service academy and playing a varsity sport shows you are focused, goal oriented, and can manage multiple responsibilities and priorities; all good qualities in an MBA applicant.
Take time to understand what the schools you are applying to value. For example, team, accountability, and integrity are three of the core values of Goizueta's small-by-design MBA program.
Highlighting ways in which you are both a good team member and team leader will strengthen your application. Discussing the ways you were accountable to your baseball teammates and your instructors at the academy and are accountable in your current role as an infantry officer will aid us in understanding how you will contribute to a business school community.
---
Check Out Another Applicant Question:
Europe Vs USA: Where Should You Do A Post-Experience Master's In Finance?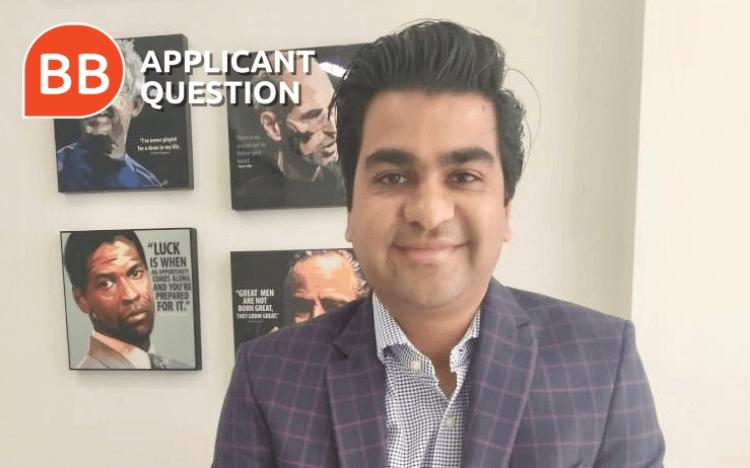 ---
Emphasizing how your time at the United States Military Academy has shaped your moral principles will also help you stand out as an MBA candidate.
If you decide to apply with a GRE score below a school's average, and you think your score will raise a question to an admissions committee, address it as best you can in the application process.
Many schools have an optional essay in which you can highlight experience or coursework demonstrating your ability.
You could also speak to it in your interview. Your recommender can also be an ally in providing evidence to help an MBA admissions committee overlook a lower test score.
Keep in mind, every year near perfect scores are denied and low scores are admitted based on the other strengths they bring to the schools they will attend.
In terms of deferring your application, I would encourage you to do so if you believe you can still do better on the GRE. If you have only taken it once or twice and believe you have a better score in you, retake it again and apply to a later round.
If you have taken the GRE more than once and know you have done your best, put your effort into optimizing your MBA application and interview. Remember, you will need to spend time on all aspects of the application. Don't let chasing a test score prevent you from doing your best on other aspects of the application process.
Standardized tests are just one aspect of admissions applications. You should do the best you can on the GRE and then make sure you use every opportunity provided in the application to highlight your unique talents and experiences to show the admissions committee how you would be a great addition to their MBA community.
---
Ask an Admissions Expert a Question!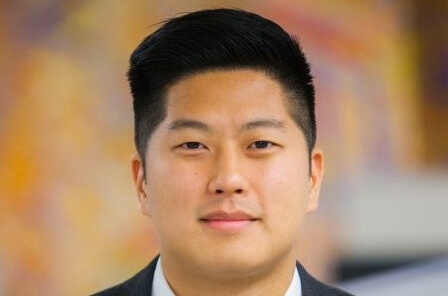 Next week, you'll have the chance to ask Dennis Yim, director of academics at admissions and test prep consultancy, Kaplan Test Prep, anything you want about getting into business school. Kaplan Test Prep helps applicants strengthen their business school applications, as well as preparing them for a wide range of tests.
Dennis had a decade's experience helping applicants prepare for standardized tests, and ace their business school applications.
Got a question you'd love Dennis to answer? Submit your question.
Related Content: