If you go to business school, you might think that you will be taught how to create wealth or turn a profit.
This of course is a part of what you'll learn, but EGADE Business School, Tecnológico de Monterrey in Mexico, also wants to develop purpose-driven business leaders who are more self-aware, purposeful, people-oriented and humanistic—and who are committed to sustainability.
This feeds into the school's purpose to rethink the future of business to impact the sustainable development of Latin America. Horacio Arredondo, dean of EGADE explains how the school aims to do this.
---
Developing Transformative Leaders
---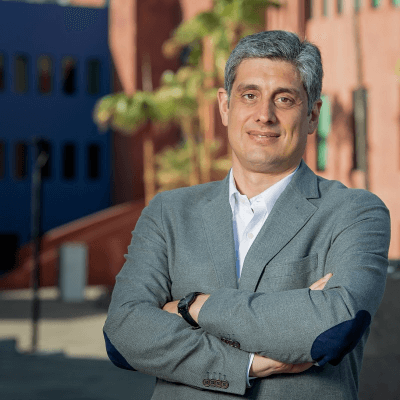 We want our graduates to be transformative leaders. A transactional approach to leadership, which is task-focused and achievement-oriented, does not work anymore.
Instead, leaders today are driven by the transformation of business and society. Putting the planet and people's needs first–employees, customers, communities, and other stakeholders—is not only an ethical imperative, but it can be also profitable, as has been widely established.
In Latin America there is a pressing need to focus on the United Nations Sustainable Development Goals (SDGs), especially in the wake of the pandemic and environmental crises, which have exacerbated inequalities in the continent.
Transformative leadership is critical in our region because formal institutions tend to be weaker, and vulnerable groups such as women, children, indigenous communities, migrants, rural populations, and other minorities have traditionally been left behind.
To help to address this, at EGADE we have embedded sustainability and the teaching of transformative leadership into the heart of our curricula.
Here are four ways EGADE students learn to have a transformative impact:
---
1. Students learn to weigh up the social and environmental impact of business decisions
To create impactful learning, we mainstream SDGs with a focus on business in our programs. Faculty are trained in sustainability issues so that they incorporate activities and projects related to these.
Our program portfolio is constantly evolving with new and scalable courses on social impact topics such as climate governance, diversity and inclusion, gender equality, social entrepreneurship, and digital acceleration.
---
2. EGADE teaches students to consider diversity, equity, and inclusion (DEI)
Diversity is very important to millennial and Generation Z cohorts who are coming into business school—and to society at large, of course.
At EGADE we have a number of programs focused on DEI—such as the Women for Boards executive program, +Talento initiative for labor inclusion of persons with disabilities— and we also have specific scholarships to help women into business schools.
Students gain greater awareness of DEI through these initiatives and through various cultural events, which will benefit the organizations that they go to work at when they graduate.
---
3. Broadening the reach of social impact through research
Impactful research is at the heart of EGADE, with ethics, business sustainability, and responsible leadership—framed under UN's SDGs—woven into it.
We map scientific research associated with the SDGs—prioritizing a transdisciplinary focus and multistakeholder engagement—and have social impact partners across Mexico and Latin America.
Research is shared widely among the business community via the EGADE Future Forum, with online and live sessions hosted by EGADE faculty members and opinion leaders.
The aim is to provide reliable and updated perspectives on various important topics, among which are transformative leadership and social enterprise.
---
4. Social impact is not a 'nice to have' at our business school
We aim to truly be an agent of change in the region. Since 2021, Tec's Conscious Enterprise Center has promoted the principles of conscious capitalism, enriched this model and adapted it to the Mexican and Latin American context.
EGADE professors, collaborators and graduates are inspiring and motivating more companies in Mexico and Latin America to initiate their journey towards more conscious practices. For example we recently launched Program for the Professionalization of Civil Society Organizations (CSO), a collaboration with the government to help NGOs grow professionally and increase their positive impact on the communities they serve.
This commitment to contributing to a mindset shift through transformative leadership development, impactful research, and engagement with our community and partners is what drives EGADE.
I firmly believe that education—and in our case business education—can help us to attain a more prosperous, fairer, and inclusive society.