INSEAD, ranked among the best business schools in the world, has today announced its commitment to cut greenhouse gas emissions by 67% by 2035.

INSEAD's commitment extends across its four campuses—in Fontainebleau, France; Singapore; Abu-Dhabi; and San Francisco—supporting its goal of net-zero emissions by 2050.

The school plans to introduce energy management systems, make behavioral and operational changes, and initiate green contracts and investment in renewable energy sources such as geothermal on its Europe Campus or photovoltaics on the Europe and Asia campuses.

INSEAD will also start an internal consultation process to reduce its emissions linked to its operations, supply chain, and air travel.

Speaking of the greenhouse gas pledge, INSEAD's dean, professor Ilian Mihov (pictured), said:

"Sustainability is at the core of the INSEAD vision that Business is a Force for Good. We must act urgently to limit our direct and indirect emissions and avoid a climate catastrophe that would cost lives and livelihoods."
---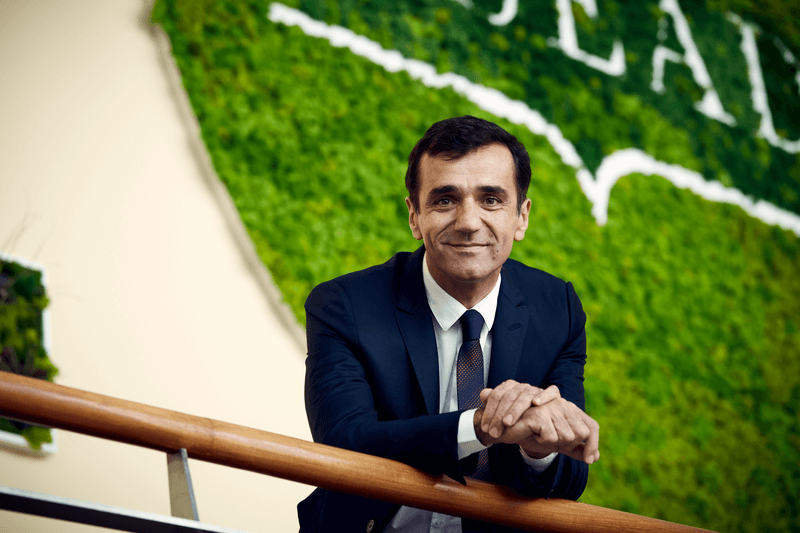 ---
INSEAD's commitment to greenhouse gas reductions follows in the footsteps of other top-ranked business schools.
ESSEC Business School plans to reduce its program-related carbon emissions by 25% this year. One of our Business Schools To Watch in 2022, ESSEC has eliminated all long-haul travel from its program to reduce its carbon footprint.
Both ESSEC and INSEAD are also increasingly using virtual reality technology to provide students with immersive practical experiences without the need to travel internationally.
Elsewhere, green topics are becoming a mainstay of the business school curriculum. In the US, Georgetown University's McDonough School of Business is launching a Master in Environment and Sustainability Management this year, covering topics like environmental science; climate change impact measurement; and environmental, social, and governance issues.
At INSEAD too, business students will learn climate-focused topics in a climate-conscious environment.
Katell Le Goulven, executive director of the INSEAD Hoffmann Global Institute for Business and Society, says the school enables students and alumni to turn management education into climate action.
"INSEAD's commitment to reduce carbon emissions and publicly report on progress matters because efforts in one aspect of our work—research, teaching, outreach, operations—reinforces efforts in other areas," she says.
For dean Ilian Mihov, INSEAD's contribution to fighting climate change comes through education and the development of responsible leaders.
"We aim to continue to offer new ways to address this defining challenge and translate our impact from classrooms to boardrooms worldwide," he says.
---
Considering an MBA at INSEAD?
Read our INSEAD MBA Application Insider