Atlanta-based Emory University's Goizueta Business School announced a new Master in Business for Veterans. This fully accredited 11-month program is designed for active-duty military, veterans, as well as National Guard and Reserve personnel.
The program aims to help support the transition from military service to civilian life by equipping candidates for a successful business career.
Employment after service continues to be a struggle for many, despite a declining workforce in the United States, with 55% of veterans considering it a top post-military transition challenge.
The program will begin accepting applications in August 2023, with the first cohort of veterans starting in 2024. It is spearheaded by retired US Army Lieutenant General and associate dean for leadership, Ken Keen, and faculty lead Professor JB Kurish.
"Veterans and active-duty service members represent some of the best and brightest leaders in the nation. From leadership to teamwork, these individuals are quite literally battle tested—and remain an untapped resource for many leading companies and teams," says Lieutenant Keen.
---
What will the Master In Business for Veterans cover?
The program will prioritize flexibility for the military student base with courses conducted on campus every other weekend, so students can continue to work while earning their degree.
It will offer hands-on learning opportunities, elevating candidates' skills in leadership, finance, marketing, data analytics, and operational strategies knowledge.
The program aims to allow students to examine what they want from a civilian career while possibly continuing to serve. It also enables them to build a professional network across industries and discover new career paths.
Students will participate in Goizueta IMPACT for Veterans. This program puts students into real-world business scenarios, addressing strategic issues and problems within various organizations, including Fortune 100 companies, non-profits, and start-ups.
"Our program gives students a foundation in business knowledge, building off their existing leadership training, and allows them to apply their skills in real-world scenarios with real clients," says Lieutenant Keen (pictured).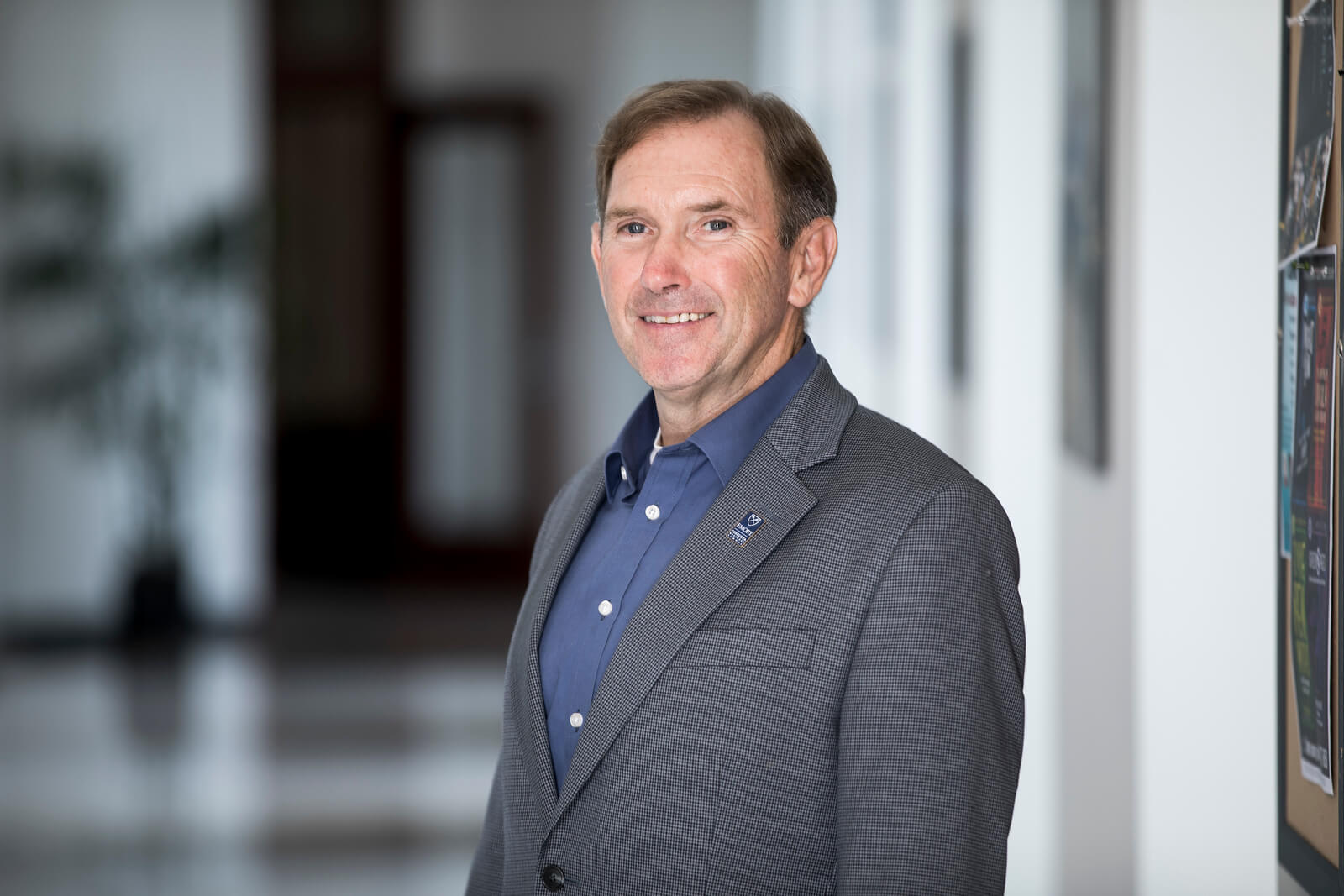 To further help students' transitions into civilian life, the Master in Business for Veterans includes a Career Development Program specifically designed for the shift from military to business.
"Our career support, along with our strong alumni network, will enable each of these students to grow and thrive," says Lieutenant Keen.
Every student enrolled in the program will be offered a mentor who is a military veteran with a business career and will also be provided one-on-one career coaching.
There are also major scholarship benefits. Pending VA approval, eligible students will be able to combine G.I. Bill and Yellow Ribbon benefits to cover the entire cost of tuition for the degree.
---
Engaging in a veteran community at business school
Alongside Goizueta, other business schools are committed to elevating veterans' business knowledge and heightening their chances of employment after leaving active service.
The University of Southern California's Marshall School of Business's one-year Master of Business for Veterans also aims to leverage the specific skills given by military experience into a successful business career.
The University of Virginia Darden offers a range of military-focused scholarships, and the University of Florida Warrington has a Collegiate Veterans Success Center, Vet Success Counselor on campus, Office of Student Veteran Services, and the Collegiate Veterans Society.
Goizueta already boasts an active veteran community. The Goizueta Veterans Club and Emory Veteran Association link veteran students across degree programs.
"One of the most important aspects and strengths of the Goizueta military and veteran community is how they support one another through their transition, MBA journey, and pursuit of their goals," says Lieutenant Keen.