What do you do if revenue streams dry up, you're forced to let go of employees, or you can't get investment? Startup founders are facing a massive challenge right now.
Those operating and working for startups are aware of the insecurities and risk that come with running a small company—it's part and parcel of leaving larger corporations to forge your own path as an entrepreneur.
But once-in-a-lifetime disruption like the coronavirus crisis is difficult to plan for, and the risk to small and medium sized companies (SMEs) is substantially larger than at big corporations. According to a McKinsey report, businesses with less than $20 million in annual revenue have been disproportionately affected by the crisis.
Startups are facing investment shortfall, the need to quickly overhaul business plans, substantial workplace changes, and underneath all of that, the question of how to lead their teams.
BusinessBecause spoke to four startup founders and managers, alongside two b-school startup professors, to find out how startups are surviving coronavirus.
---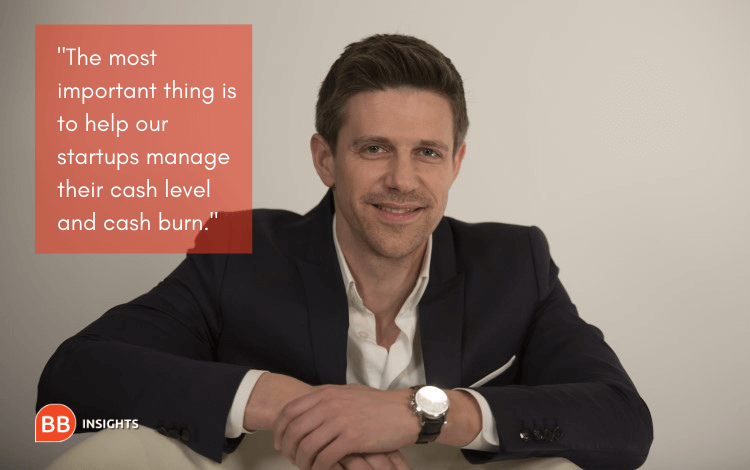 ---
Coping with falling investment
With financial markets in freefall, funding for startups is drying up. Generating investment is hard in the best of times, but right now in a global economic recession it's dramatically amplified.
According to Crunchbase, around $64 billion was invested globally in Q1 by venture capital (VC) firms—down 17% on the previous quarter, and 8% year on year.
Alexander Bell (pictured above) is director of the startup incubator at emlyon business school, in France.
"The most important thing is to help our startups manage their cash level and cash burn," Alexander says. "Startups typically have to use a mix of solutions, from securing bank loans (which is hard as most banks don't play along), to using government facilities like tax delays."
While some startups are coping well, others need help, he explains. The incubator is providing financial strategy advice—helping apply pressure to banks while also looking at ways to keep costs to a minimum.
Aylin Schaer, freelance director for numerous startups in Germany, and a graduate of WHU – Otto Beisheim School of Management, has seen first-hand the funding issues her startups are facing.
"VCs are harder to approach as money is not as loose as it might have been before the crisis—especially for companies in industries which have been hit the hardest," Aylin says.
To combat this, Aylin says that for the start-ups with low cash levels they've reduced other costs to mitigate the loss of investment.
Whether that's cutting marketing spend or placing staff on furlough, startups are having to contend with lower cashflow.
Josie Stoker (right) is co-founder of Capture, an app allowing users to track their climate footprint, and an alumna of Singapore Management University Lee Kong Chian School of Business.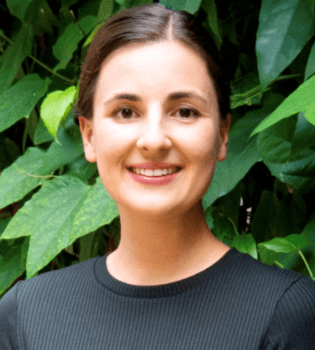 "It has understandably become very difficult to raise capital," Josie explains. "We had to completely change our fundraising plans—postponing our seed raise until Q1 2021 and instead putting together an angel round."
For some, though, the crisis has forced them to hunt for investment earlier than anticipated. Marc Wandler is co-founder and CEO of Susgrainable, a sustainable company producing baked goods from 'waste' products.
"Our goal was not to seek investment for another year—but COVID's changed that, and now we have to," says Marc, an alumnus of University of British Columbia's Sauder School of Business. "People are right now more understanding because of the disruption to the supply chain."
---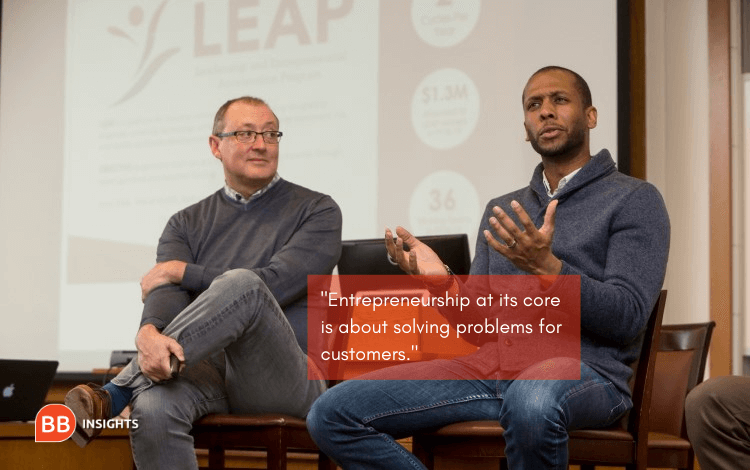 ---
Changing business plans
Marc and his company were waiting to build up the operational side of the business so they could expand gradually with investment next year. Instead he's moved forward the launch of the online site, meaning a renewed focus on their marketing and branding.
"We're very good at talking about what we want to do, but we need to do more of telling the story online if we were going to go online," Marc says.
During the crisis, startups are contending with a transformed consumer landscape. High street stores have temporarily shut their physical doors, shifting shopping habits online. During April, average sales revenues for online fashion stores were up 21% on last year.
Remaining agile is at the core of leading a small business, though. Doug Villhard (Pictured above, left), academic director for entrepreneurship at Olin Business School at Washington University in St Louis recognizes the importance of staying on your toes.
"Entrepreneurship at its core is about solving problems for customers. Find a way to get yourself in the center of what is helpful to them and you'll succeed in any market situation," Doug says.
For Josie, this has meant her climate footprint tracking app making a pivot away from travel, to focusing on their customer's food choices.
"From a product development perspective, we've had to prioritize different features to adjust for the changing lifestyles of our users," Josie says.
How soon startups can change tact could make the difference between the business staying afloat or folding.
"The most impacted startups have very quickly come up with back-up plans," Alexander Bell says. "Above all they haven't hesitated to adapt their business by selling other products, capitalizing on their distribution channels, or selling the same product through different distribution channels."
---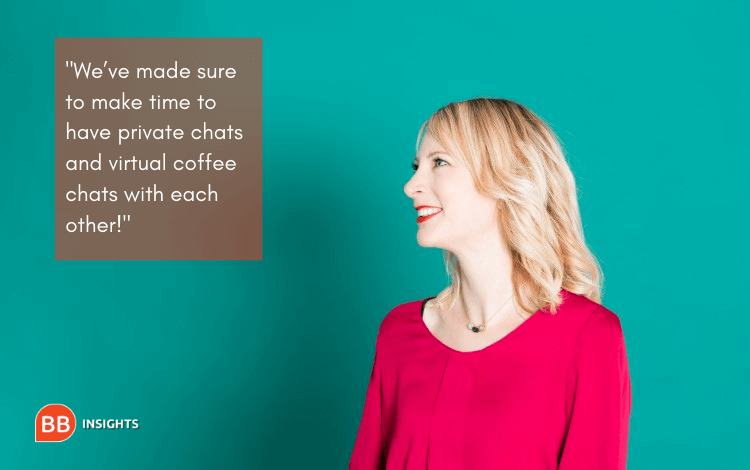 ---
Remote working and shifting team dynamics
For startups to implement these changes, it requires strong and clear communication within their teams.
Impromptu team meetings in the office have been replaced by technology like work-place messenger Slack and video conferencing platform Zoom.
The result is dramatically altered working environments, which on the face of it could present a major challenge. But Alexander thinks startups could instead be using the changed circumstances to re-evaluate working patterns.
"Startups can innovate internally by transforming their way of working, making their work environment less dependent on physical presence," he says.
Alexander lists examples like looking at digitization, thinking about new sourcing methods that involve local rather than global solutions, and investigating new distribution methods.
For Aylin (pictured above), it's as important as ever to maintain and value the close relationships that develop in a startup environment.
"We've made sure to make time to have private chats and virtual coffee chats with each other!" she says.
Communicating to a team during crisis becomes increasingly important. With employees facing increased anxiety and change, the right leadership is the key to getting through, according to Doug Villhard.
"When you are leading a startup it is more than just what you say that matters. It is also about your subtext, emotion, and character," he says.
"It's very similar to being a parent—kids learn more by what their parents do than what they say, and employees are not dissimilar. All eyes are on you and all the time."
---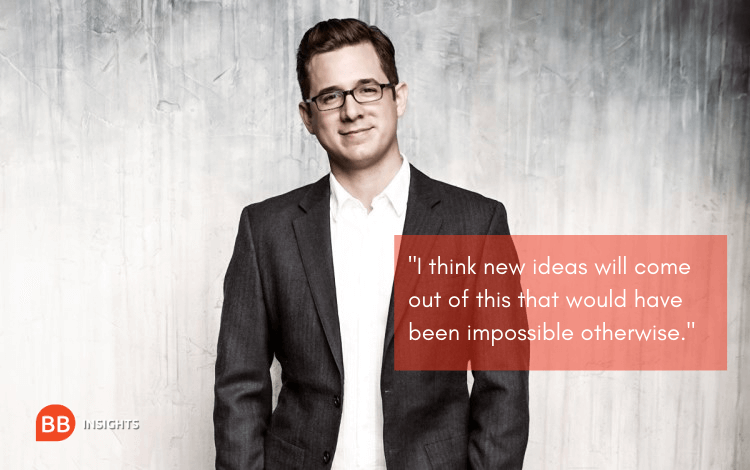 ---
Could crisis provide a springboard for innovation?
While for many businesses a crisis of this magnitude will unfortunately have detrimental effects, in the long run it could turn out to be a platform for change.
Pablo Borquez (pictured above) is an alumnus from Cornell SC Johnson College of Business and has co-founded Produce Pay, an online food produce trading platform. He's had to change much of the company's forecasts, but with big changes in market dynamics, Pablo like many others is viewing this crisis as a time for opportunity.
"Innovation always comes out of hardship. Friction points spark ideas for businesses, and friction points are never as acute as when in a crisis. I think new ideas will come out of this that would have been impossible otherwise," he says.
Similarly, Josie is optimistic that a crisis like this is showing the world that it is possible to enact real change. "One of the main blockages to innovation can be believing that drastic behavioral change could actually happen—but that's a reality we are now all living (for better and worse!)"
There must be caution, of course. With no guarantees of how this current crisis will end or when, if ever, markets will reach 'normality', it is hard to make too bold a prediction,
What we've seen from startup founders so far are responses in line with their entrepreneurial talent. Embracing change as a chance to innovate is a winning formula for responding to a crisis.
---
BB Insights explores the latest research and trends from the business school classroom, drawing on the expertise of world-leading professors to inspire and inform current and future leaders
---
Read more stories of business school entrepreneurs here