Brick-and-mortar retail dominated the high street before the 1990s. But, with the invention of the internet, a whole new paradigm of sales and marketing changed the retail industry completely. Nowadays, brick-and-mortar retail is at risk of falling behind as e-commerce continues to grow exponentially, dominated by Amazon.
COVID-19 has put further strain on traditional retail. There have been widespread closures of department stores around the world since January 2020. At the height of global lockdowns, the pandemic widened the gap between brick-and-mortar and online commerce as consumers were pushed fully online.
But is physical retail really dead?
---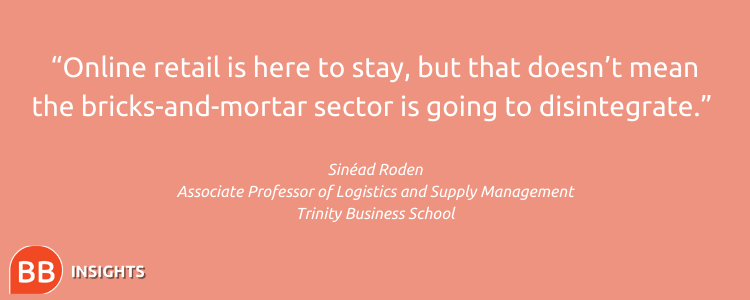 ---
C

OVID

-19 | Putting pressure on brick-and-mortar retail
COVID-19 has been a disaster for brick-and-mortar retail over the last few months. But, right now, it's hard to measure exactly how much of an impact the global pandemic has had on the sector, says Ben Voyer.
As a professor at ESCP Business School and qualified behavioral scientist, Ben draws on his research within organizational behavior and consumer behavior to analyze the trends we're seeing in retail right now.
"One can say that many people have discovered the convenience of online shopping during the pandemic." he says. "But we've also seen a lot of people complaining about missing delivery items and increased wait times."
---

---