Tech companies have long been a hub of disruptive innovation. Tech giants like Facebook and Apple have shaped a world where we wear apps on our wrists and pay for groceries with our phones.

Part of the history of this innovation stems from the office, where big tech pioneered a different kind of workplace.

When Steve Jobs designed the office for Pixar in 1986, he aimed to make people interact as much as possible by placing all the bathrooms in the lobby of the building, forcing people to leave their offices and bump into each other.

His idea, and the ideas behind the trendy campuses big tech has used since, is that when people interact, they innovate. But what does that mean as we shift towards working from home?
---
Remote work could mean a less interactive workforce
Google expects employees to work from the office at least three days per week—the company has also introduced a policy that will allow employees who apply for it to work from home overseas for more than 14 days per year.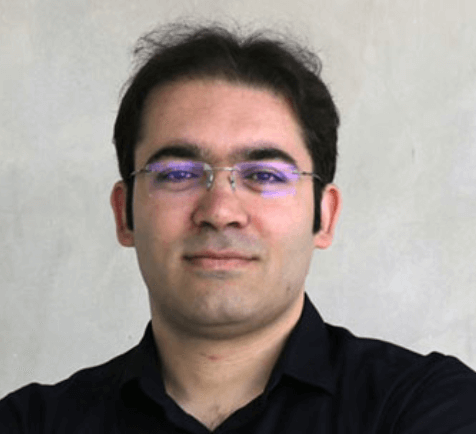 Other companies like Spotify and Twitter have hinted employees could have the option of working remotely full-time in future.
This shift to remote work means fewer of those informal interactions that Steve Jobs was trying to create, as remote communication usually takes place in scheduled virtual meetings. This is a problem for innovation, thinks Mehdi Bagherzadeh (pictured right), assistant professor of innovation at NEOMA Business School.
"[In a remote work setting,] everything is framed in a very formal way. We lose the opportunity to catch a friend in the corridor and have an informal conversation in the office," he says.
Without the coffee break conversations, a person's day isn't broken up with the diverse experiences that can get their creativity flowing. When working from home we spend more time sitting at our desk alone. While this can be good for productivity, it can harm innovation.
"Having exposure to new and different situations is an important point for creativity and innovation," Mehdi says, "random conversation is really important to get inspired."
---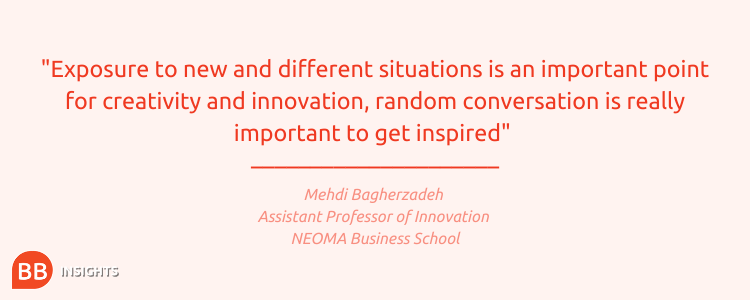 ---
Innovative technology can bridge the gap
The best way to ensure working from home doesn't hamper innovation is for tech companies to ensure the remote work experience is as easy and seamless as possible.
This makes the home office space a prime area for innovation itself, thinks Vasant Dhar (pictured right), professor of information systems at NYU Stern Business School.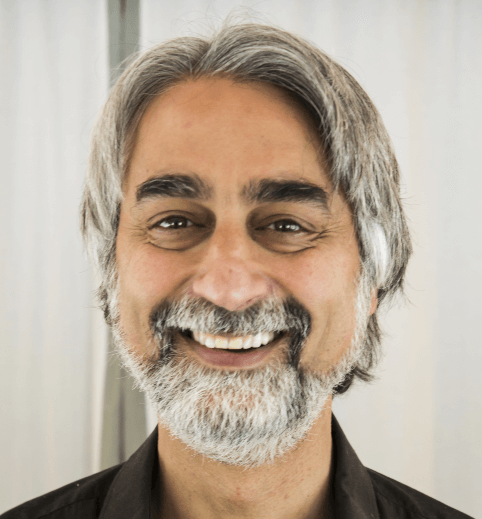 "We are probably going to move to a work model that mixes real with virtual, and I am sure there is lots of tech activity that can make that work more fluid," he says. "The technology is not fixed, it's getting better and it's gotten better in the last year, even more so in the last three years."
Since the beginning of the pandemic, giants of the remote working world like Zoom and Microsoft Teams have improved their user experiences, offering features like breakout rooms. It's also now possible to use a Microsoft Teams Room device to dial into a meeting hosted on Cisco WebEx or Zoom.
New startups have also emerged offering different ways of approaching remote work. Cloud-based conferencing startup Remo creates a 2D interactive virtual office, featuring conference rooms where employees can chat and work together.
"The technology is improving and has made things better than they were a year ago, and these improvements will also drive the effectiveness of innovation," says Vasant.
The technology we already have may in fact be enough to bridge the gap. A recent study by professors at the University of Cologne measured teams' capability to perform a creative task when communicating in person, via video conference, and over a chat function like Slack.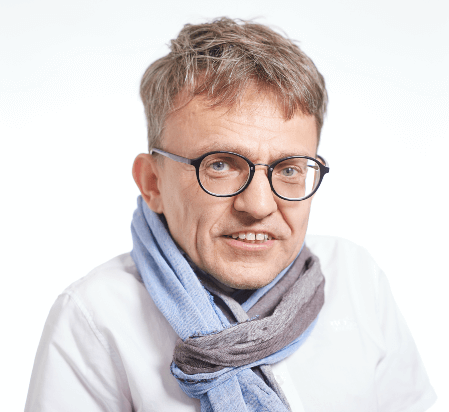 The study found both visual methods of communication were capable of producing 'excellent ideas', while communication via chat saw a drop off.
Bernd Irlenbusch (pictured right), professor of corporate development and business ethics at University of Cologne, was one of the professors on the study.
"Excellent ideas are the top level of innovation and these are the most relevant because they normally result in breakthroughs," he says. "Our results show that face to face and video communication do not significantly differ in certain dimensions of innovation."
---
How management needs to adapt
Companies could also benefit from the shift away from the office because of the heightened flexibility it gives employees, allowing them to have a better work-life balance.
Dirk Deichmann, associate professor of technology and operations management at Rotterdam Business School, believes giving employees the choice can make them more comfortable.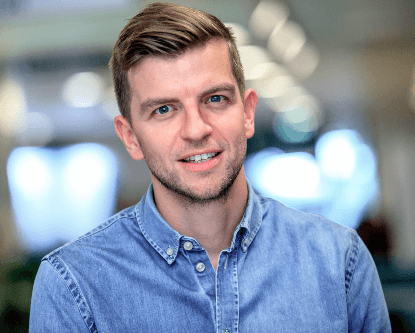 "When you think about creativity it is important that you are intrinsically motivated; feeling comfortable and motivated is one of the essential ingredients to start engaging and developing new ideas," he says.
Policies like Google's expectation that employees will spend three days in the office will allow workers added freedom to tailor work around their life on the days they're at home. This could mean spending more time with family, or even just being able to attend an appointment that was impossible to get to before.
This is part of the reason why the most common idea being floated for work after the pandemic is a hybrid, flexible approach. This is true beyond big tech. By 2025 an estimated 70% of people will work remotely at least five days per month.
"A balanced approach gives everyone the opportunity to work in their desired way without any stigma being attached to it," says Dirk.
While technological advancements will have a hand in defining companies' ability to innovate when working remotely, the way they manage their workforce is also key. Managers who can use both technology to their advantage and keep a comfortable and motivated workforce will see the most innovation, thinks NYU's Vasant.
"It's going to create some real management challenges, and that might be a differentiator in sparking innovation," he says.
---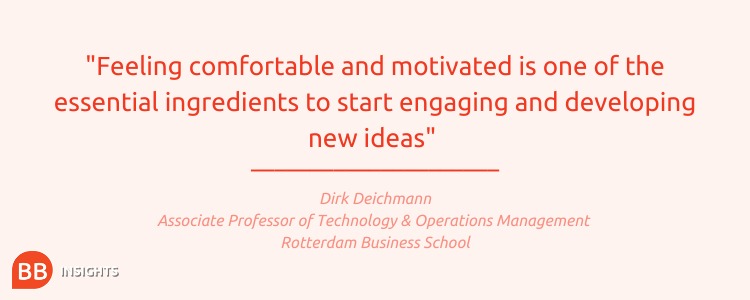 ---
Managers who are capable of dealing with employees' differing work environments, ensuring everyone is working towards the same goal, and building trust among their team are the ones likely to succeed.
"It's not just the remote technology, but also the management of the people using the remote technology," Vasant says.
At first glance, the shift away from the office looks as if it could spell trouble for innovation, creating a less interactive and more uninspired workforce. But as technology improves, along with our level of comfort in a more manageable working life, it could create a workforce that is just as happy being creative online as in the office.
---
Read next:
What Is The Future Of The Office?
---
BB Insights explores the latest research and trends from the business school classroom, drawing on the expertise of world-leading professors to inspire and inform current and future leaders