At the outset of the pandemic, when we were told to start working from home, the way we worked changed overnight. Our homes became our offices, our kitchen tables became our desks, and our patchy WiFi became our link to the outside world.

Physical workplaces have changed in meaning and relevance. Work has become largely distributed and remote and now, as lockdown measures begin to ease and employers look to bring employees back to the office, they will be forced to make decisions about the future of the office.
---
Do we still need a physical office?
For many companies, the seamless transition to remote working will make them question the need for a physical office.
Remote working technologies like Zoom and Microsoft Teams facilitate instant communication without any of the distractions of an office environment. We also save hours on commuting, meaning work can start within minutes of rolling out of bed. 55% of workers believed they were more productive than they were before the pandemic, according to research by Deloitte.
While working from home had a positive impact on productivity at the start of the pandemic the longer employees went without the physical interactions that come with an office, the deeper the impact on employee wellbeing and mental health.
Offices are also important spaces for reflecting and emphasizing a company's culture or brand. Without this physical meeting place, companies are just disparate collections of employees, who may work together but have little in common. That could be bad news for innovation.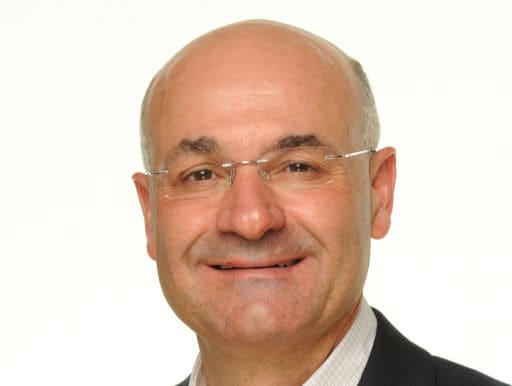 "Innovation happens when people run into each other, not in planned meetings, but by chance," explains Costas Markides (pictured right), professor of strategy and entrepreneurship at London Business School.
While teams have tried to sustain this informal aspect of work—through virtual coffees or after-work Zoom quizzes—it's very difficult to replicate authentic interaction in a remote setting. Offices quite literally provide the space for these interactions.
Costas points to the popularity of co-working spaces. While they may not have provided the most efficient spaces for productivity, they facilitate informal interaction which leads to idea creation and innovation.
HEC Paris professor Charles-Henri Besseyre des Horts agrees: "I often say the coffee machine is the best knowledge management tool you can conceive of," he explains.
Beyond a work context, people value offices as places to socialize and interact. The success of co-working spaces like WeWork is in their appeal to the self-employed, who don't have a company office but still crave opportunities to socialize and have a beer after work.
---
The purpose of an office
While there is still need and demand for offices, their function and definition has changed.
The Future of the Office Report by property management firm, CBRE, surveyed what people felt about the function of offices in September 2020. 100% of respondents believe an office is a place to collaborate and innovate, as well as a place to experience social interaction and community. Just 6%, however, viewed an office as a place for managers to oversee employees.
Before the pandemic, going into the office was an established rule. We wouldn't have questioned it: now, the opposite is true. If those who are able to can do the majority of their work from home, why waste time going into the office?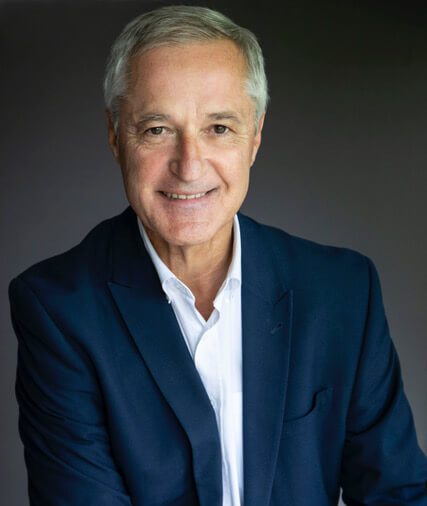 Charles-Henri (pictured right) believes that even if they're able to work from home, younger generations will need little encouragement to return to the office. "Younger generations may be digitally native, but they still want this interaction: they still want to have a beer after work," he says.
For the majority, however, the purpose and function of the office will need redefined. Offices will become places for projects and group work. The type of work which relies on interaction and collaboration, as well as non-verbal approval.
For Costas, this reorientation will be very similar to the shifts we've seen at business schools.
"Traditionally, you would bring students into the physical space to teach them something, then they go home to do their homework alone. Increasingly you find universities doing the exact opposite. You can do the lecture at home and bring students in to work together to practice what they have learned."
---
What might offices of the future look like?
Offices already look significantly different than they would have 20 years ago. Desk-farm models—optimized for efficiency and individual work—are much less common, mostly found in larger corporations.
Open spaces, lounge areas, and glass-walled offices will become the norm. As offices are used more for group-based work, desk spaces may be replaced with larger project rooms, and individual desks replaced by hot-desking. This is what CBRE dubs the 'hotelisation' of the office.
The experience that the office offers will also be key to drawing people back in. Why shop at Selfridges, Costas asks, when you can buy things online? The same goes for offices. Employees will look for activities, from morning yoga to learning lunches, as an incentive to go in.
---
---
There's even the prospect that the pandemic might have eroded central offices, not replaced but supplemented by regional offices, which could be more convenient to those who value distributed working.
This could facilitate the idea of shared space, a way of fostering interaction not just with your own employees but with other companies too. "The more decentralised we become, the more important it will be to create opportunities to come together and learn together," Costas concludes.
Whether employees decide to work from home or commute into an office will depend largely on the decisions that companies make to entice them back in.
67% of employees expect to adopt a hybrid approach, balancing time at home and in the office. Employers may choose to implement rules on this—one or two days a week, for instance—or leave it to the discretion of the employee.
What's clear, though, is that the choice has certainly shifted towards the employee, while the role of the manager or supervisor has certainly changed. This could seriously impact the way organizations are run.
---
Next Read: How Mindfulness Apps Can Help You At Work
---
BB Insights explores the latest research and trends from the business school classroom, drawing on the expertise of world-leading professors to inspire and inform current and future leaders