Healthtech wearables like Fitbits, Apple Watches, and calorie trackers have become a quick solution to individual health concerns. Users can meet their sleep goals, track important information about their heart, check blood oxygen levels, and even be reminded to wash their hands.

The growing number of people using wearable technology has created an opportunity for the health insurance industry to gather new data to create a more accurate picture of an individual's wellbeing. Huge employer-sponsored health insurance providers such as UnitedHealthcare offer employees incentives like premium discounts and freebies for using wearable tracking devices to reach health goals and better their lifestyle.

Professor Nora Colton, director of the Global Business School for Health at University College London, is exploring the evolution of healthtech and its implications.

"Healthtech has really proliferated in the last five years, with consumers having access to wearable tech that changes their lifestyle," she observes. But is this a good thing?
---
The benefits of wearables
---
Wearables promote proactive healthcare, keep patients engaged with their health, help individuals monitor fitness progress, and help those with specific health issues like diabetes take more control of their illness.
It is unsurprising therefore that the global shipment volume of smart wearables is projected to reach 776 million units by 2026; Apple's home and wearables division grew 25% across 2020.
With more personalized data, insurers can better estimate compensation, better model actuarial risk, create customer-centric insurance models, and build dynamic and evolving price plans per customer.
---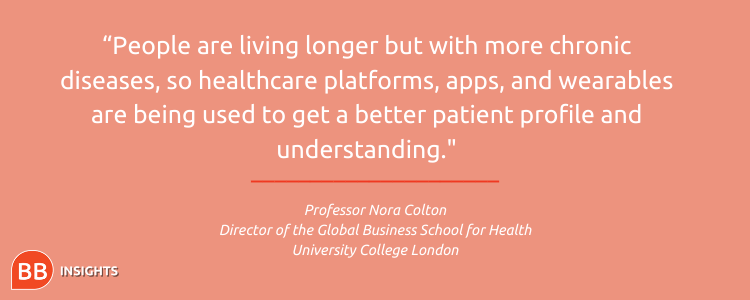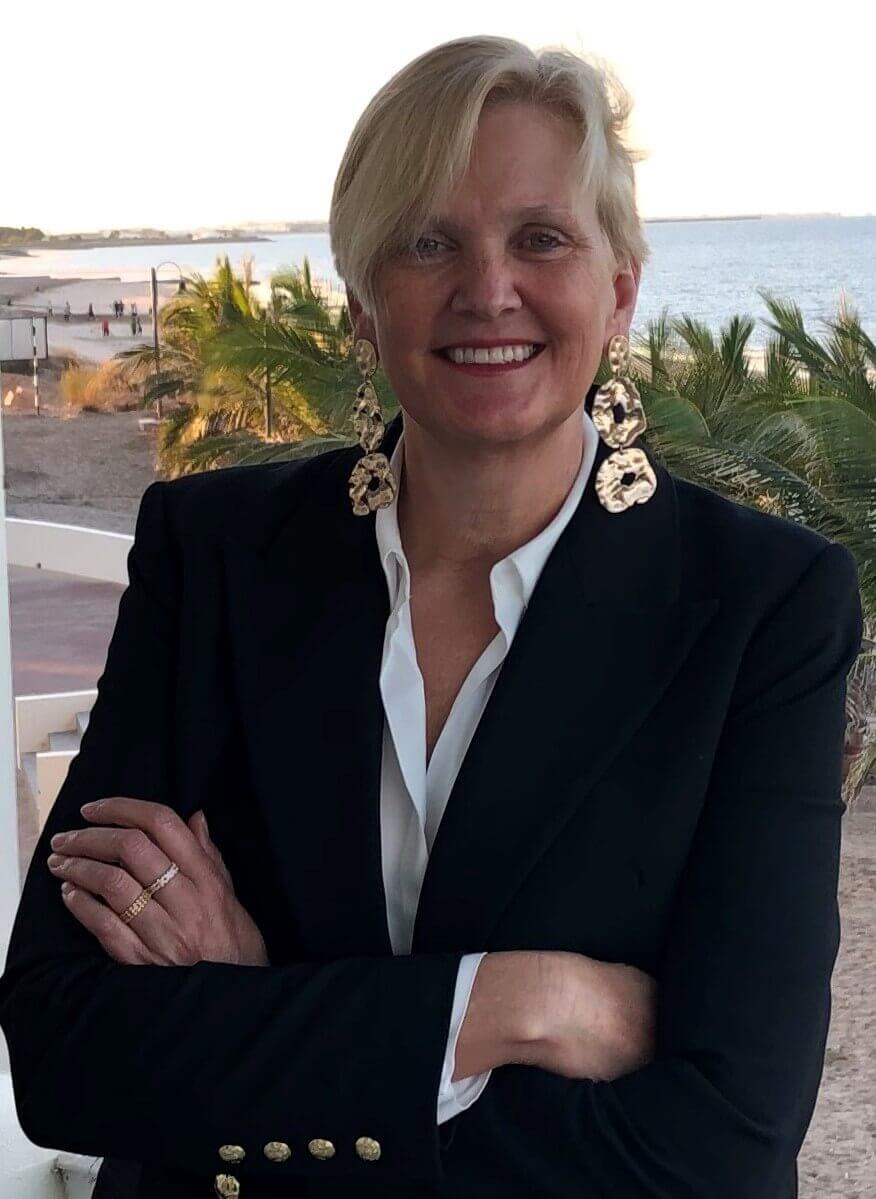 ---
"People are living longer but with more chronic diseases, so healthcare platforms, apps, and wearables are being used to get a better patient profile and understanding. In this world, bigger is better, insurers are able to access more data and to see more areas of people's lives," Nora (pictured right) explains.
One of the benefits of having better informed data sets is that insurers can offer discounts to those using health tracking technology or lifestyle monitors. They can stay better informed about how expensive a claimant's lifestyle could be for them. Being able to better project risk and cost means insurers can make better financial decisions for their clients.
John Hancock, one of the biggest life insurance providers in North America, declared in 2018 that policyholders could earn discounts and gift cards in reward for using wearables while insured by them.
But where some customers benefit, others miss out.
---
The problems with wearable technology
---
Wearables and health inequality in the US
According to the 2020 USA Census, the poverty rate in the US was 10.5%. 34 million people lived in poverty.
Those in poverty, unemployed, or in low pay work are less likely to have comprehensive health insurance.  In 2018, it was reported by Health Affairs that adults in poverty are also five times more likely to report being in fair or poor health.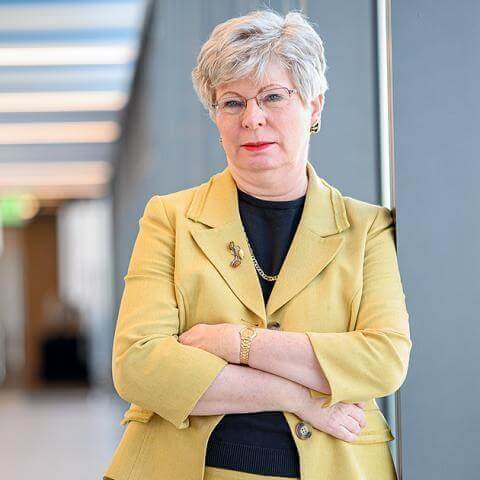 "If people's lifestyles do not align with what wearable tech and apps deem as healthy because of their socio-economic class, they may end up being discriminated against for insurance", Nora explains. Wearables like Apple Watches may also be financially out of reach, or not a priority.
But Dr Bonnie Robeson (pictured right), senior lecturer at Johns Hopkins University, Carey Business School, believes that insurers could fix these problems.
"If they could incentivize these devices to help people regulate their activity and to change their behavior, encouraging self-monitoring and problem solving, this could actually lower people's health costs in the long-run," she asserts. 
"If insurers were paying for this technology and providing adequate education and support for them, then they could save individuals money."
---
Wearables and data privacy
As with any device that collects data on its users, there are similar privacy concerns to be wary of when it comes to wearable healthtech.
"There is the possibility of the data getting hacked or sold, and, to my knowledge, many of these devices may not be covered by HIPAA—important patient privacy laws—and this makes a lot of people uncomfortable," Bonnie explains.
---
---
HIPAA compliance is vital if insurers want to roll out health data tracking schemes further. Concerns about privacy could deter patients from sharing their data. This could equally encourage distrust in health insurance providers.
For healthtech to seriously improve the health insurance industry, there must be a greater focus on privacy, with broader regulation of the data that providers are collecting. There must equally be a consideration of the socio-economic factors that could be preventing certain patients from having equal access to healthcare and the benefits of healthtech.
To successfully shake up the industry devices also need to be universally accessible. If device cost was lowered, or a device was provided to all those looking for insurance, it could really help to bridge the gaps in the US healthcare market.
Disruption to any industry comes with the risk of oversight. With the potential to change healthcare in the US for the better, any such oversight must be avoided when it comes to the advancement of healthtech. If insurers, regulators, and the tech companies designing wearable technology get it right, healthtech could provide a significant opportunity to improve the health of millions of Americans.
---
Next Read:
How To Fix The Female Leadership Problem In Healthcare
---
BB Insights explores the latest research and trends from the business school classroom, drawing on the expertise of world-leading professors to inspire and inform current and future leaders