If every person in the UK used one single-use face mask to protect themselves from Covid each day for a year, that would create 66,000 tons of unrecyclable contaminated plastic waste, according to University College London. That's 10 times the impact on climate change than using reusable masks.

It's the unintended consequence of the mass use of personal protective equipment (PPE) caused by the health and safety response to Covid. NHS use of disposable masks alone is up 3057% year-on-year, and it's a sustainability crisis that needs to be tackled.
---
Plastic, plastic everywhere
It's no secret that plastic production is a global issue, and was long before the pandemic. In 2019, we produced 368 million metric tons of plastic, according to Statista. The pandemic has exacerbated the issue.
Research from the University of Southern Denmark showed that when it comes to face masks, internationally we now use 129 billion per month, 3 million a minute, or 50,000 every second. This creates mountains of plastic waste.
"There were a lot of unknowns in the first wave and so we took every precaution necessary in healthcare, and the need for protective coverings grew massively. At the time we only had guidance on single-use, and we ran into the issues of supply and stockpiling," explains Peter Hopkinson (pictured right), professor in Circular Economy at Exeter Business School and the co-director of the Exeter Center for the Circular Economy.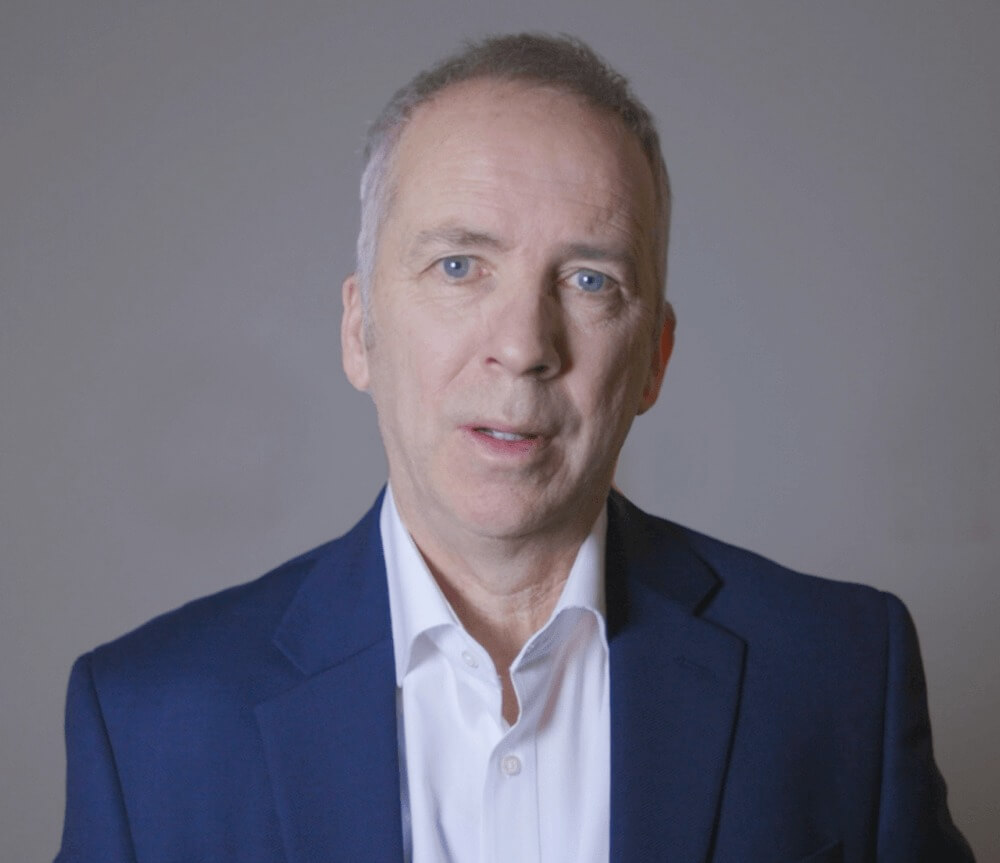 But this is evidence of a more destructive problem within the NHS, and healthcare organizations the world over. At the start of the pandemic there was an overwhelming dependence on convenient safety rather than long-term solutions in support of sustainable endeavors, for the sake of the protection of frontline health workers.
"We have evolved a single-use culture. To get away from this culture we must look at every product and application, and see what alternatives and data are available," elaborates Peter. Now that we're more aware of the issue at hand, there needs to be a change in our approach to healthcare and PPE to reduce the waste burden single-use plastics cause.
---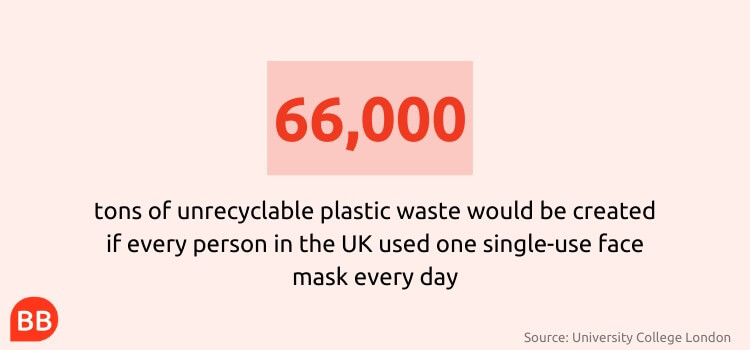 ---
What's the solution?
Peter is also working with Revolution-Zero, an initiative working across the NHS to replace single-use PPE with more environmentally-friendly alternatives.
Revolution-Zero is trying to overcome the key barriers associated with the sustainable, socially responsible, and environmentally friendly provision of facemasks and PPE for health and social care organizations, wider industry, and the public.
Peter is one of Revolution-Zero's Change Champions and wants to see a greater emphasis on the circular economy in PPE production and distribution.
The circular economy is regenerative, and it's an economic model within which everything that is made can be reused. Revolution-Zero is using the idea of the circular economy to fight PPE waste.
It's also the approach being taken by medic, Tom Rutherford, who is working on a reusable mask system for hospitals.
He approached Peter at Exeter for help on a laundry-based solution to PPE. He proposed high-quality, fabric-based masks and a modular laundry system that could be built on site in hospitals and other medical facilities. Initiatives like these could help significantly reduce PPE waste.
"You have to look at the whole production line from start to finish so these things can be used up to 100 times and then used to become something else. The scaling up of this could save the NHS a fortune and save a load of PPE waste," explains Peter.
---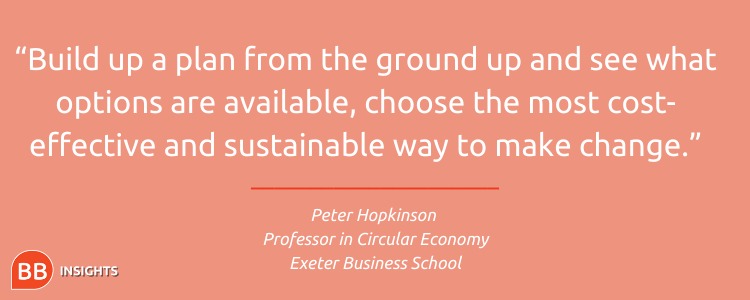 ---
Turning to entrepreneurship
The Covid pandemic has brought the issue of plastic waste closer to the public eye in a new way, sparking efforts from people like Tom to find new solutions. There are also entrepreneurs moving into the space, launching startups focused on reusable PPE.
Luke Gordon is a PhD candidate at the University of Sydney and the founder of APPEAR, an initiative born out of the Covid pandemic to rapidly prototype, evaluate, and manufacture PPE to protect frontline medical workers during a medical emergency.
He's also the co-founder of Cohearence, a startup developing the world's first transparent and reusable face mask for healthcare to aid clinicians and their patients in communication, especially those hard of hearing.
"There are currently few bio-based plastics capable of matching the specifications of low-cost, fossil fuel based plastics. More research is required to ensure a bio-based plastic is produced to meet the requirements presently met by petroleum-based plastics in medical PPE," he explains.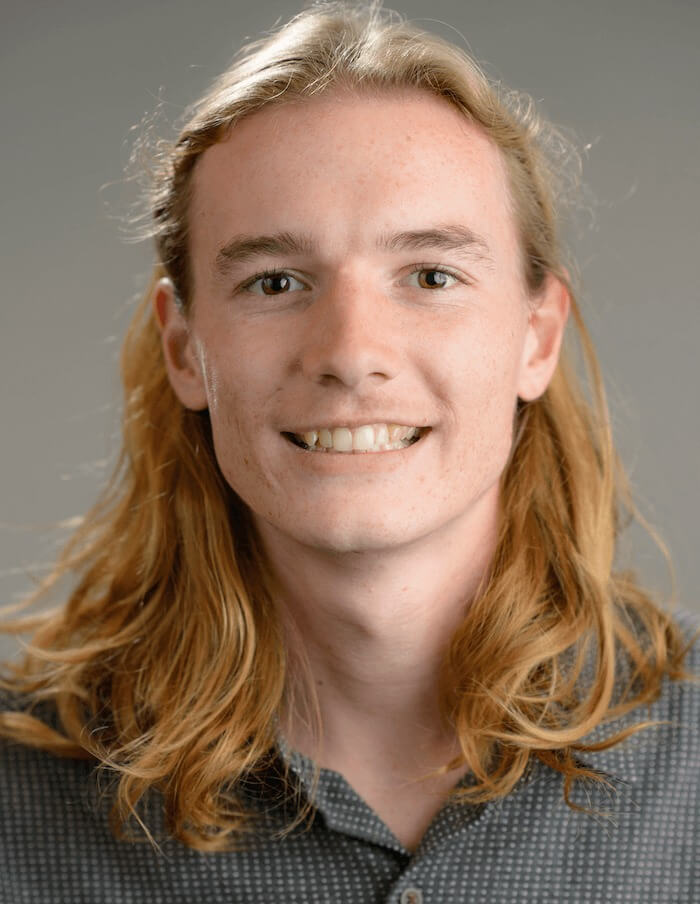 During the Covid outbreak, Luke and the APPEAR team at the University of Sydney developed a novel face shield that could be reused multiple times, and was either sterilized with low temperature vaporized hydrogen peroxide disinfection, or with an approved hospital disinfectant solution.
"We had over 500 shields sent to many hospitals around Sydney when stocks of face shields became critically low," he explains. "Our efforts are an example wherein reusable PPE can be coordinated with appropriate hospital sanitization protocols to reduce the consumption of plastics."
This was not a cheap thing to do, and sustainability cannot always be the most cost-effective method of solving a problem, but it will benefit companies and individuals in the long run, something Luke is really passionate about.
"It will always be economically more expensive to produce a reusable PPE system than a single-use model unless subsidies are provided to institutions that adopt circular economy principles, including reducing, reusing, and recycling medical PPE plastics," Luke explains.
"It's crucial that national PPE management policies and economic modelling reward sustainable and safe reuse and recycling of medical PPE. It should not just come down to only the unit cost of PPE items, otherwise healthcare is unlikely to change."
---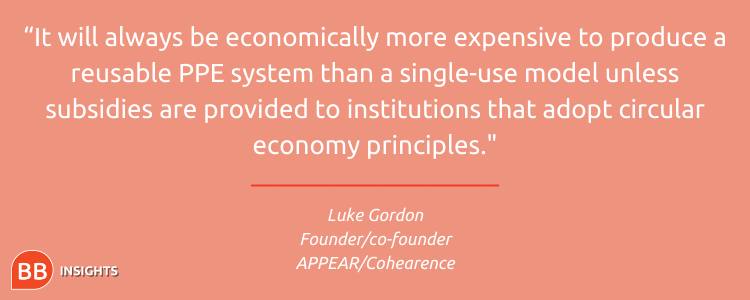 ---
Peter from Exeter advises introspection, and thinks if organizations can look at every part of their business model with a critical eye, they may find solutions to an unsustainable supply chain.
"Look at your environmental impact and work your way backwards. Build up a plan from the ground up and see what options are available, choose the most cost-effective and sustainable way to make change, pilot it and build confidence in sustainability," he says.
"Don't expect instant change, just grow enthusiasm for sustainability and see change follow."
The PPE waste pandemic has been exacerbated by Covid, but the issue with plastic waste was a problem that was brewing long before the pandemic.
Adopting a circular economy approach to PPE is one solution, as is a willingness for companies to dissect their supply chains and implement more sustainable practices. Although it's a huge societal challenge, tech developments and new attitudes to sustainable public health offer room for optimism, and if enthusiasm for sustainability grows, the hope is that gradually it's a challenge we'll overcome.
---
Next Read:
Will COVID-19 Vaccine Success Inspire Future Coopetition?
---
BB Insights explores the latest research and trends from the business school classroom, drawing on the expertise of world-leading professors to inspire and inform current and future leaders