From entertainment conglomerates like Sony to supermarket chains like Walmart, companies use data to analyze growth and performance to increase revenue and develop their business strategy.

This is why graduates with a Master's in Business Analytics (MS-BSAN) are increasingly valuable to employers.

According to the Graduate Management Admission Council (GMAC) Corporate Recruiters Survey, 62% of recruiters planned to hire MS-BSAN grads in 2021 compared with 37% in 2018.

Here's five reasons why you should study a Master's in Business Analytics:
---
1. Master's in Business Analytics grads have top jobs prospects
Almost one in two Fortune 100 companies plan to hire analytics master's students, according to GMAC.
The University of Kansas (KU) launched its STEM-certified Master of Science in Business Analytics (MS-BSAN) in 2020, which provides students with a sought-after technical skillset in data gathering and visualization that leads to top employment opportunities.
"It is this unique combination of rigorous training in data science in a business school environment that gives our students a distinctive edge in the job market," said Jide Wintoki, Associate Dean of Graduate Programs at KU.
Luke Deggendorf, now a business analyst at C2FO, a financial technology company, was part of the first ever Master's in Business Analytics class at KU.
Luke (pictured) describes how plentiful the job market is for business analytics graduates and how quickly his first employer, SelectQuote, recruited him.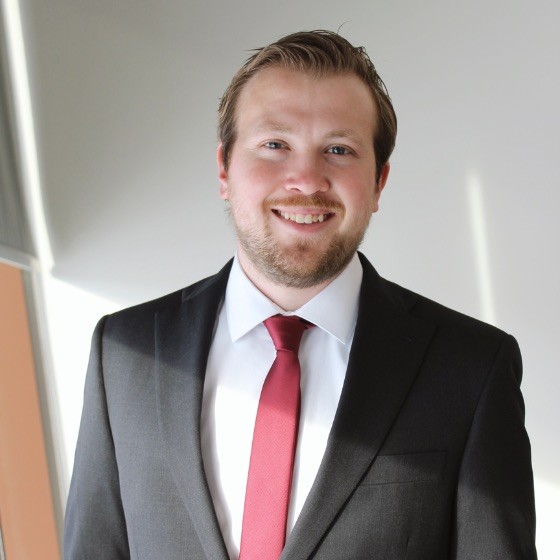 "It was ridiculous how fast they moved on it. Analysts are in super high demand right now. I was getting LinkedIn messages that said, 'Hey, let's have an interview.'"
Luke secured his job at SelectQuote, an insurance company, months before graduating, and he was offered his current job at C2FO 10 months after starting that role.
Luke chose the MS-BSAN to pivot from aerospace engineering into a career path with more opportunities for progression.
The University of Kansas's MS-BSAN program builds on foundational business courses with advanced statistics, data, and business analytics courses. Students learn how to create and manage large‐scale business data analytics in organizations, Luke says, making them an asset to any company.
---
2. MS-BSAN programs are STEM-certified
According to the US Bureau of Labor statistics, between 2017 and 2029 the number of STEM jobs will grow by 8%, a higher rate than non-STEM jobs.
STEM master's programs can be demanding. "We had three Navy officers in our class with a great work ethic and even they were pretty exhausted!" Luke laughs.
But graduates from STEM-designated master's programs stand out in the jobs market.
In-demand skills they learn include advanced ability in data gathering, cleansing, integration and modeling tasks, and students build an understanding of programs like RPI, Oracle Analytics, and Tableau.
---
3. STEM-certification is great for international students too
As a STEM-certified program, the KU MS-BSAN also allows international students to stay and work in the US for up to three years after graduation.
The STEM designation means a two-year extension on the initial one-year Optional Practice Training (OPT) period that international students are given to work in the US before applying for a visa.
To further support international students, KU offers virtual and in-person drop-in hours and a program offering language workshops.
---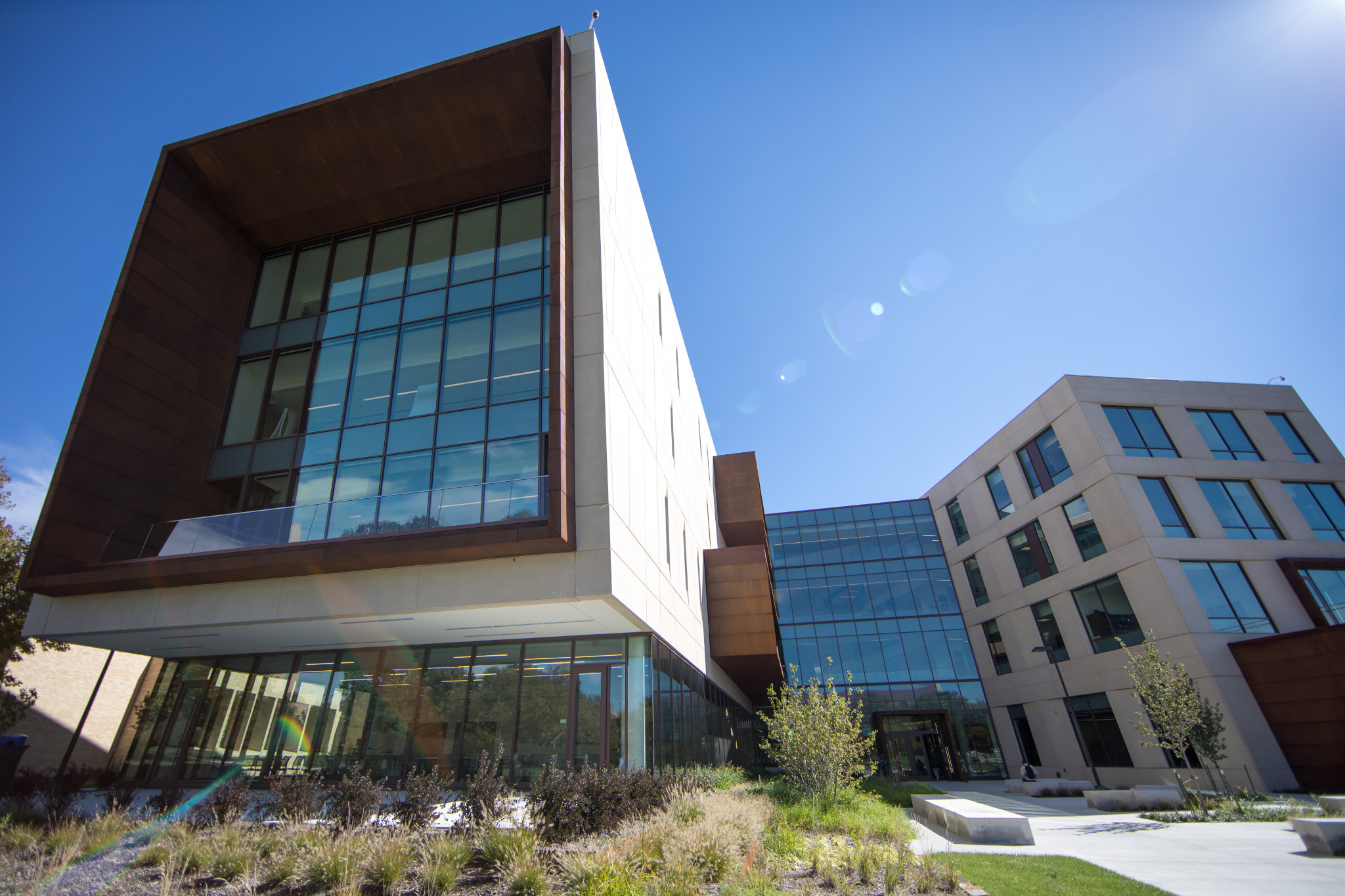 ---
4. You'll learn the analytics skills that companies need
In courses like Large Scale Data Analysis and Data-Driven Business Strategy, KU MS-BSAN students gain extensive and in-depth knowledge of all aspects of data that will contribute to a company's growth and success.
"A lot of aspects the program focuses on are important in business," Luke explains. "We're constantly told the goal of a business analyst is to make data-driven decisions for a company. And to do that, you need to know several skills, like how to query the data or pull data from a data set.
"We also focused on machine learning, which teaches how to use machines to make decisions for you to promote a company."
At C2FO, Luke says he uses the skills he learned at KU, like data visualization and building dashboards, on a daily basis.
"Master's in Business Analytics graduates can fit in across a broad range of organizations. They can contribute positively and immediately to almost any business or organization," Jide said.
---
5. Master's in Business Analytics programs offer strong ROI
According to GMAC, base starting salaries for Master's in Business Analytics graduates average 44% higher than those with a bachelor's degree.
Similarly, the average base salary for a data analyst in the US is $69,000, while MS-BSAN graduates can expect to earn $80,000.
While some MS-BSAN programs cost upwards of $50,000, the KU MS-BSAN costs $21,000 for in-state residents and $38,000 for non-residents. Even so, the University of Kansas offers various scholarship opportunities based on need, diversity and inclusion, or aptitude—like a high GMAT score.
KU awarded Luke a full scholarship and also covered his living expenses. "They said, take the GMAT, come back and talk to us and we'll discuss. So I took it and got 690 and then they said we'll give you the money. It was easy!"
A Master's in Business Analytics is a challenging program, but if you have the drive, determination, and passion for analytics, you'll enter a field with high salaries, impactful work, and strong career opportunities.
"I couldn't recommend the MS-BSAN enough," says Luke. "It's a bit of a gold mine. The job opportunities are plentiful and they will be for a long time.
"I get people looking at my LinkedIn profile almost every day."
Related Content: