Many business school graduates are allured by the prospect of a career in finance. Jobs at Wall Street banks and other financial institutions are fast-paced, demand critical thinking, and draw upon hard and soft skills that you can learn at business school.
The Master of Science (MSc) in Finance at Bocconi University in Italy aims to prepare students with a grounding in finance, a strong network, and an introduction to potential employers.
The degree clearly pays off with top jobs, with 97% of students finding employment within three months of graduation, working at the world's leading financial institutions, from investment banks like Goldman Sachs to ratings agencies like Moody's.
We spoke to three Bocconi MSc in Finance graduates who tell us how Bocconi helped them make their first steps into a career in finance.
---
Exploring different paths in finance
Finance groups together a vast range of jobs, professions, and specializations, from accounting to trading, from fintech to asset management. Often it can be hard to narrow down which area you want to focus on without having a deeper understanding and specialist knowledge of each area of finance.
Giulia Bardelli (pictured below) had a grounding in finance from her bachelor's in finance from Bocconi. But she wasn't clear which area she wanted to end up in, and was keen to delve deeper. For her, this was one of the main advantages of choosing a two-year master's at Bocconi, compared to one-year programs in most other countries.
"The two year program allowed us to have the opportunity to study a variety of subjects in finance. Finance may seem like a small universe but it's quite big," Giulia remembers.
---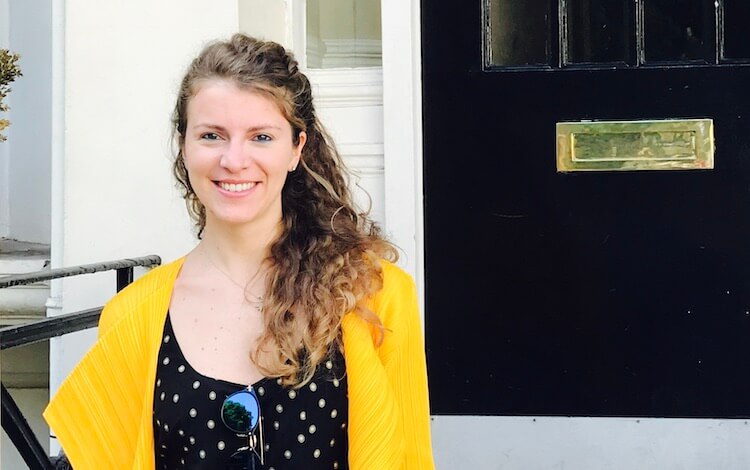 ---
The first year of the program takes students through the core of finance, from financial modelling to analysis and reporting. "The level of knowledge I got to after the masters I would have never got just from a bachelor's and working. When you study to that level you really bring that with you to work: you can apply the things you've learned and the way you've learned."
Touching on the quantitative side of finance, Giulia was drawn towards pursuing a career in investment banking.
Between her first and second year, Bocconi MSc students have the chance to do a summer internship. Giulia worked at a global investment bank with headquarters in London, which confirmed her interest in investment banking. Six years on, she still works there, as a vice-president in credit sales.
---
Hear more about how Kim, Giulia, and Francesca launched their careers
---
Related Content: