From his time spent as a recruiter for top banks like Merrill Lynch and Credit Suisse, Dan Wen Soh knows a thing or two about what top finance employers are looking for.
"Of course you need a balance of skills—both soft skills and technical skills," he says. "But at the end of the day, the attitude is the most important. You need to be keen to learn."
Taking his own advice, Dan went back to the books himself for the HKUST-NYU Stern MS in Global Finance (MSGF) with a view to pivoting his career.
Now, he's moved from hiring in finance to getting hired in finance, taking on a new position as vice president of private equity investor relations at Maison Capital.
In this role, Dan represents the firm to global institutional investors, with a focus on the China market. "Really, my job is to communicate," he says.
The MSGF helped Dan make this successful career switch in three major ways.
---
1. It helped deepen my knowledge
After over a decade since Dan's (pictured right) bachelor's in business, the MSGF was his opportunity to revisit the basics of the field.
"I see the course as a great refresher in the fundamentals of finance," he says. Even in a changing market, he adds, the main principles of economics and corporate finance will remain, so it's always worth the investment to brush up on them.
"What will change is how these fundamentals are applied," Dan says, explaining that it's this balance of the fundamentals and the new ways that they are being applied is where a post-experience master's in finance is most valuable.
MSGF students are encouraged to consider how these fundamentals are applied in different cultural contexts across the globe. Being a joint venture taught by both NYU Stern and HKUST faculty, with modules taught in Hong Kong, Shanghai and New York, this valuable international perspective is embedded into the course.
But the MSGF is also constantly adding to its curriculum. New modules on fintech and behavioural finance have recently been introduced, reflecting financial trends, and meaning students will leave with awareness of the cutting edge of their industry.
---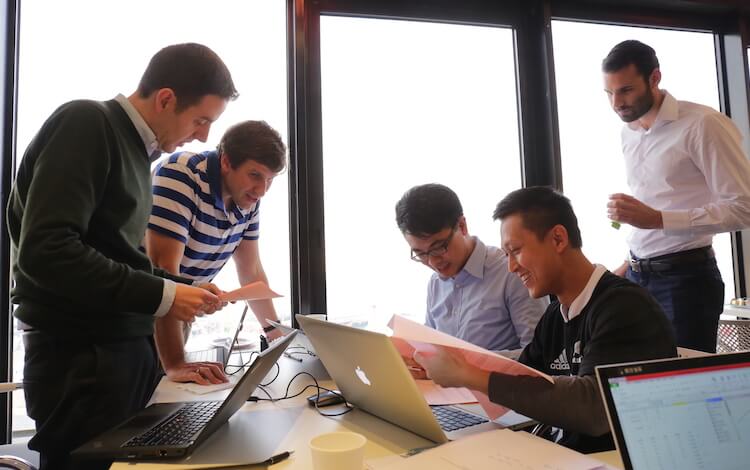 ---
2. I got to learn alongside an experienced cohort
The majority of master's in finance programs, particularly in the US, are aimed at recent graduates. Post-experience master's programs like the MSGF are specifically tailored to those with professional experience, with students bringing an average of 11 years of expertise to the classroom.
Learning on the MSGF is seen as a two way street— there is as much to learn from your peers as there is from the world class faculty. 26% of students have a background in accounting, 21% from asset management, and the others from more niche specialisations, like hedge funds and private equity.
"Discussions with classmates working in different parts of the industry, and different parts of the world, really helped me get the most out of the program," says Dan. "It's not just about going over the basics, but exploring how they apply to the modern workplace."
The course was a great chance for Dan to learn from peers who had experience in the private equity sector, which he was aspiring to pivot into.
Of course, the impact of COVID-19 means many business models have had to adapt to the new normal. Under such circumstances, it helps to have a rounded sense of your industry, informed with the perspective of executive level professionals.
Collaborating with peers at the top of their game is a great way to encouraging lateral thinking and adaptability, preparing you well to handle uncertainty in the market.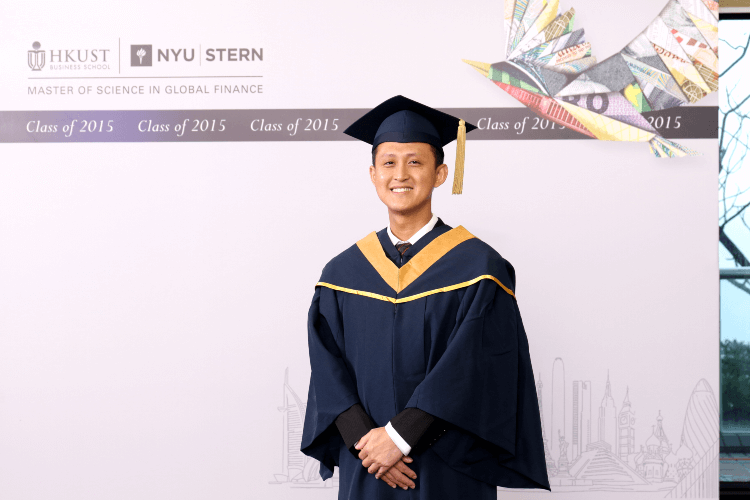 ---
3. I developed a global network
A post-experience master's is as much about the people you're with as it is about the content you're learning.
As a joint venture between HKUST and NYU Stern, graduating from the MSGF means access to the alumni networks of not one, but two top schools.
There is also a network dedicated to MSGF alumni specifically, with over 400 alumni in 30 countries, forming a valuable resource for life. Networking events, talks and socials are regular in both New York and Hong Kong.
"On a post-experience master's, a lot of the value comes outside of the classroom," says Dan. "I met a lot of people from different parts of the finance industry who were able to help connect me to people in private equity.
Within his new role at Maison Capital, Dan particularly enjoys being able to interact with lots of different people, and developing meaningful relationships with partners across the globe. "My old job was very people oriented, and that hasn't changed," he says.
While professional experience can help you specialise, a post-experience master's can help broaden your horizons and open you up to new opportunities. For Dan, it was an ideal springboard to help him switch careers.
Related Content: