Considering the intensity and highly specialist nature of a Master's in Finance, it's understandable that the finance industry is the typical draw for graduates. However, the transferable skills you gain can prepare you for careers across various industries.
This was the case for Michelle Tang and Steve Demmler, who, after completing their studies, found themselves on diverse career paths. Michelle is the CEO and co-founder of a luxury fertility company, and Steve works in the film industry.
While these two careers sound like a far cry from finance, Michelle and Steve continue to use the hard and soft skills they gained while studying the HKUST-NYU MS in Global Finance.
---
Building up a skillset
Michelle had a lengthy background in finance before deciding to pivot her career. She studied a business administration bachelors before becoming a financial auditor at PwC in Hong Kong. She later moved to the regulatory advisory service team.
After six years at PwC, Michelle (pictured) moved to UBS Bank, where she worked in a Wealth Management compliance function. But after stints at two top financial companies, Michelle decided she wanted to expand her knowledge base.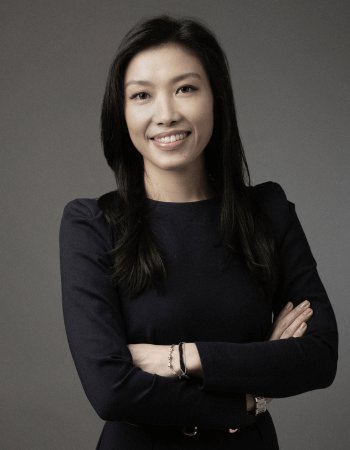 "I was in the financial industry for almost 10 years, and I was looking to expand my scope," she says.
After searching for financial degrees,she found the HKUST-NYU MS in Global Finance suited her criteria.
"The schedule and program structure were very compatible with my work," she says. "The second reason is the international mix of students, which is good exposure from a cultural and networking perspective," she says.
The MS in Global Finance has a diverse and highly skilled cohort with over 15 nationalities, 50% being non-Hong Kong residents, and an average of 12 years of work experience.
Michelle found the broad range of perspectives members of her cohort brought to class was one of the most valuable assets she gained.
"From a knowledge perspective, it's more about the exchange of knowledge within the industry," she explains. "My classmates have real-life experience from different functions within the financial industry; some are in sales, some are portfolio managers, and some are traders."
---
Moving from finance to a luxury medical startup
After finishing her master's, Michelle continued her financial career path but started working part-time with her husband, Ron, on his new venture. IMA ART, a luxury fertility and surrogacy startup, aims at uber-wealthy clients looking for the highest quality services along with complete anonymity.
"After the Master's, I started getting involved part-time. I joined trade fairs in China to meet with clients and learn about IVF. I learned about assisted reproductive technology, and the financial and legal aspects of surrogacy," she explains.
Michelle made the tough decision to leave her finance career to work as CEO and co-founder in IMA ART. It was a big risk, but she believed in the business and decided ultimately it was worth it.
"Coming from a financial background, we always evaluate our positions and to weight the costs and benefits. I think the business has potential so that's why we wanted to take the calculated risk. It was a big move for us relocating and relaunching the business in Beverley Hills."
Now as CEO of the luxury fertility business, she regularly uses the skills and knowledge she gained during her master's.
For example, she recently leveraged her technical finance knowledge when negotiating with an investor over a potential investment.
"I learned how to make a discounted cash flow projection to revive the valuation of a company. In the end, we decided the amount did not match the valuation. So we rejected the investor," she explains.
But, despite the wealth of technical skills she gained during the program, it is the soft skills gained during her master's that Michelle finds are most beneficial.
"An interesting module was behavioral finance, learning to anticipate people's expectation and improve our service offering. Our luxury surrogacy program includes private insurance for risk averse parents to manage financial risks. I think the softer side will benefit a non-financial business like us," she says.
---
Bridging the gap between finance and entertainment
While Michelle's professional life began in finance, Steven grew up in the world of entertainment. His first job was on SNL catching the prop cards discarded on set.
Despite loving the entertainment world, he quickly realized he wanted to make a decent living: "I like food and shelter and seeing the world."
So, he launched his finance career. First in trading, working in global macro accounts, then as a senior strategist for MGM Resorts International in its Global Corporates Strategy team. After a year at MGM, he was hired by CitiGroup, working on an innovation platform to improve the trading experience.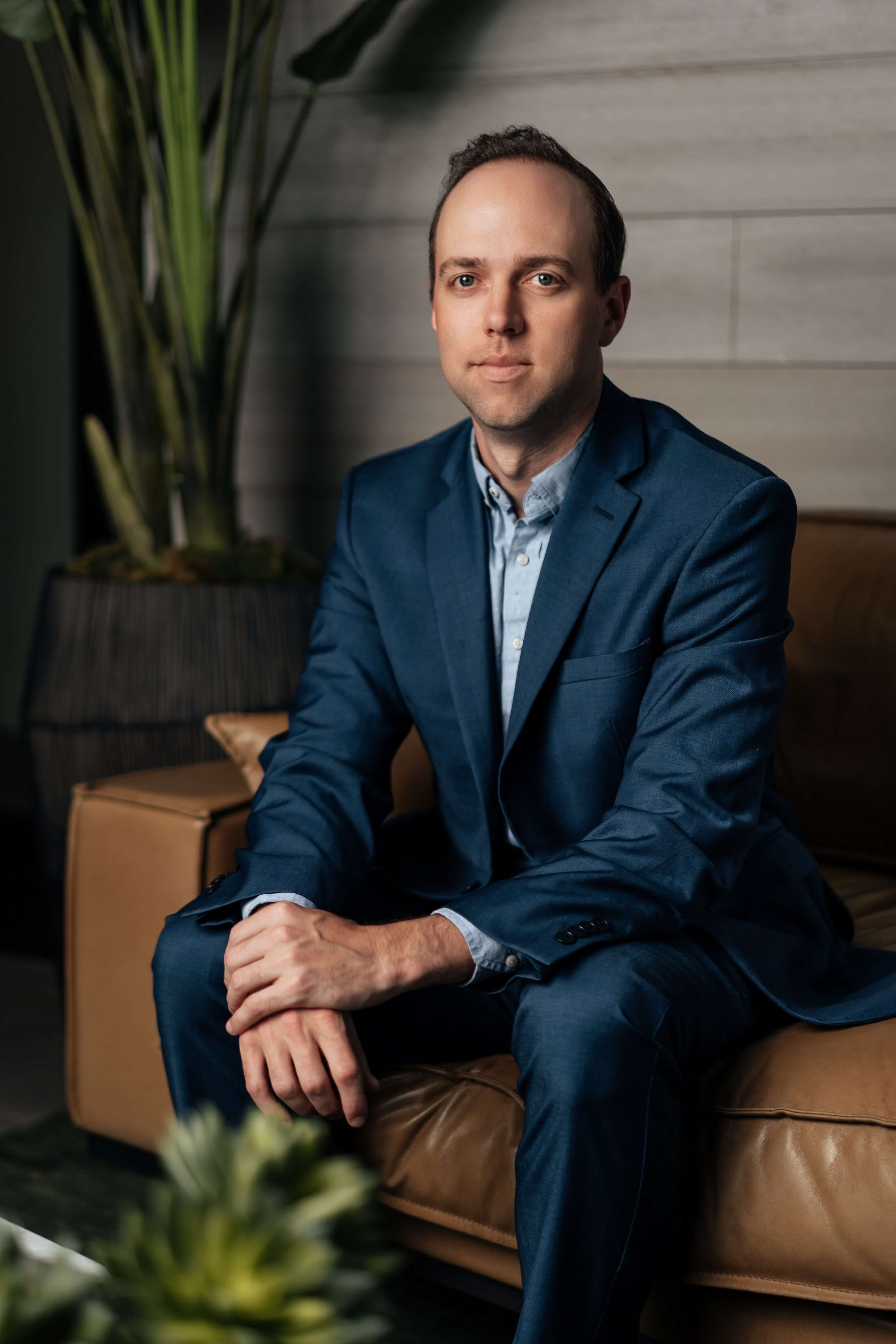 During these years, Steven (pictured) maintained his passion for entertainment. When Covid hit he welcomed the opportunity to work on his passion.
"During that time, I wrote something that won me a screenwriting fellowship at Raindance. I used that to start to meet more people in entertainment again," he says.
These meetings helped him realize that only some people who work in entertainment can do the creative and business side. This spurred his decision to apply to the HKUST-NYU MS in Global Finance, looking to gain a formal financial education that could help him advance that niche.
"I'd done a lot of finance up to that point but without more than a philosophy degree. So I thought it might be a good moment, and Citigroup was going to pay for it," Steven explains.
---
From a finance master's to producing Hollywood films
The Global Finance MS appealed to Steven as he had spent much time in Asia and grew up in New York. A 12-month program going back and forth between those two locations sounded ideal.
Like Michelle, Steven found the connections and networking opportunities he gained were among the most impactful elements of the program.
"The group was supportive, and it was a good mix of nationalities. The sessions were super collaborative," he says.
One of his classmates, Andres, is now his business partner: "I got to know one of my classmates really well, and when the program ended, he called me up and asked if I could help him with something he was working on. From there, it snowballed."
After a couple of projects, Steven and Andres decided to start working on a project related to Steven's roots in film debt and film equity.
"The first movie we did together was shot in Florida and was a little Hallmark romantic comedy," he says. Both loving the experience, when work on the film finished they decided to continue.
Now, Steven has responsibilities across both finance and creative departments. He recently executive produced a film with Hollywood star, Elijah Wood, and has bought a studio in Dallas with Andres, which companies can use to capture more of the budget.
Despite launching a high-flying Hollywood career, Steven says he regularly uses the skills he developed in the program within a creative context.
"For me, the program rounded me out to make sure I'm a fully rounded, fully functioning financial brain," he says. "There's plenty of creatives. There's plenty of businesspeople, but I haven't met many who can access both sides."
Related Content: