Business Master's programs are gaining popularity—and for good reason. They can help you stand out in a competitive jobs market, gain deeper insight into your field, and improve your salary prospects.
According to research from the Graduate Management Admission Council (GMAC), European programs are witnessing increased applications across the board. In 2020, 90% of Master in Finance programs and 86% of Master in Management programs had more applicants than in 2019.
Many students choose to enroll as soon as they've graduated from their Bachelor's.
That's exactly what Sara Trajchevska and Clay Hallman did when they enrolled at BI Norwegian Business School in Oslo.
Sara is originally from Macedonia, and joined MSc in Finance right after graduating from a Bachelor of Business Administration. Clay is an engineer by training, who turned down a systems engineering role to study an MSc in Business Analytics.
BusinessBecause caught up with Sara and Clay to find out how studying a Master's program right after their Bachelor's is supporting their career. Here are five key benefits they shared.
---
1. The chance to hone in on your interests
For Sara (right), being able to take a deep dive into a subject that fascinates her was a key motivation for enrolling.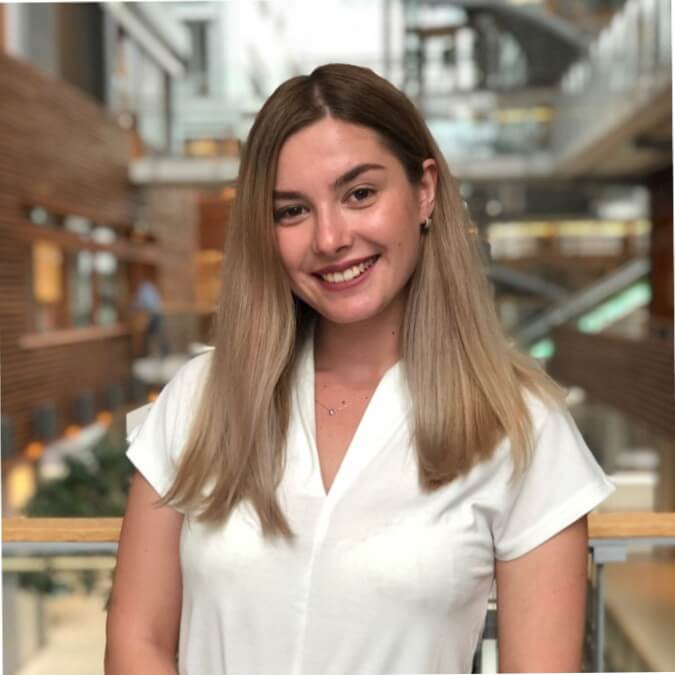 "I thought finance is a great option for me, because it's partly data-oriented, and partly people oriented," she reflects.
She is currently completing the second year of her MSc in Finance, and has enjoyed the detailed analysis involved. One particular highlight was taking part in the CFA Institute Research Challenge—a global competition where finance students conduct in-depth analysis of a company and make investment recommendations to judges.
To help students prepare for this competition, BI offers a module where they practice the skills required to compete.
"I found that really interesting, because we got to study a real-world business in depth, and conduct analysis without relying on textbooks," Sara explains.
For Clay, too, digging deeper into the topics he enjoys most has been hugely beneficial. "The MSc in Business Analytics is a great opportunity to enhance my programming skills," he notes.
"I'm also learning new methods and technologies we can use to analyze data and solve pressing issues."
---
2. You can expand your horizons
Another reason Clay chose BI was to broaden his horizons by studying abroad. Originally from the US, Clay spent much of his childhood in Asia due to his Dad's career, but Europe was a continent he had yet to experience.
"My Dad taught me the importance of getting as many experiences as you can—there are always new things to learn when you immerse yourself in other cultures," he says.
Norway stood out as a study destination because of its strong reputation for academic prestige—and the fact that Norway has a few strong soccer leagues was a bonus.
"I played varsity in college, and alongside my Master's I'm pursuing a career in soccer," Clay explains.
Sara was equally drawn to Norway's highly ranked schools. Since BI's finance department is one of the top 10 in Europe, applying was a no-brainer, she says.
"It was important to know that the professors were research oriented," she explains. "And I liked the fact that Norway is very progressive and stable."
---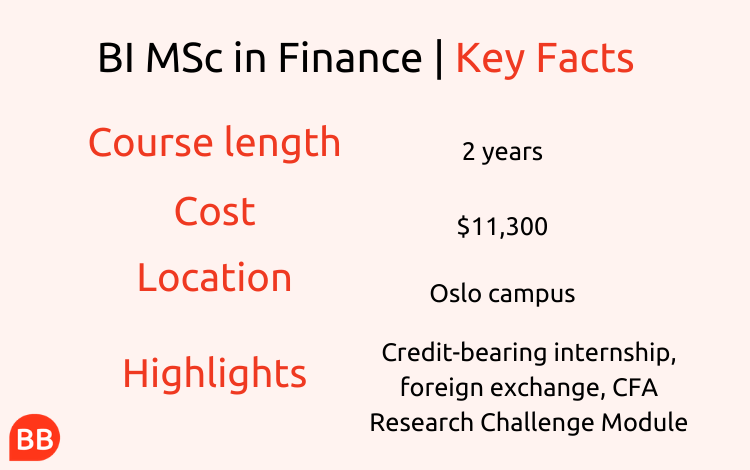 ---
3. You can access more job opportunities
Diving straight into a Master's degree can also help you access a wider range of job opportunities than you'd get with a Bachelor's alone.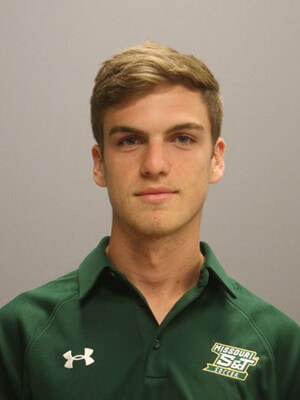 Sara's MSc in Finance is already paying off in terms of job opportunities. Half-way through the program, she undertook an internship with energy firm, Equinor, which led to a full-time job offer in their finance and control graduate program.
"The internship was important for me, because it helped me learn about the energy sector," she says.
Clay (above, right) will also be taking an internship with an energy company in Oslo this summer, working as a data analyst.
"I applied through BI's career portal, and they made it so easy to see what companies are a good match for me, and which companies I would be a good fit for," he says.
He's looking forward to the experience, but still keeping his options open when it comes to graduate careers.
"An MSc in Business Analytics opens a lot of doors," he says.
---
4. You'll see salary growth
According to research from GMAC, graduates from business-related Master's programs earn around $10,000 more each year than their Bachelor level counterparts.
This salary bump ensures graduates see a good return on their investment. And studying your Master's degree right after a Bachelor's increases your lifetime earning potential.
"By continuing with my education, I have a higher chance of starting off with a well-compensated job that I enjoy doing," Clay notes.
---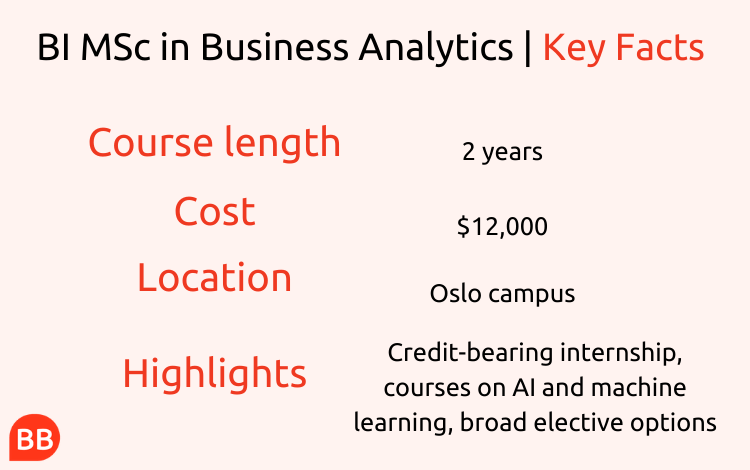 ---
5. You'll make lifelong connections
Studying a Master's degree straight out of college also helps you strengthen your professional network.
For Sara, the internship with Equinor has already yielded some strong connections—despite being conducted online (due to the coronavirus pandemic in the summer of 2020). As well as helping her excel in her application for the graduate program, the people she worked with during the internship have become close friends.
"We even decided to meet in person after, and visited one of our apartments," she says.
Connections can also be built in the classroom, Clay adds. Getting to know peers with different backgrounds and ambitions has been refreshing, he says, and he looks forward to keeping up with them after graduation.
"I've really enjoyed hearing everyone's different perspectives on what can be done with data analysis," he says.
From professional connections, to job opportunities and salary boosts, there are plenty of reasons to choose a business Master's when you want to kick-start your career.
Related Content: