If you're looking for a master's program that combines managerial expertise with data analytics skills, two of the best options are a Master in Data Science for Business, or a Master in Business Analytics.

While at first glance, the two programs look similar, they are designed for different candidates and will open different doors.

To figure out how they differ, where they're similar, and which candidates each program is best suited for, BusinessBecause spoke to program leaders from BI Norwegian Business School.
---
Master in Data Science Vs Master in Business Analytics: ideal candidates
According to Auke Hunneman (pictured below), associate dean of the MSc in Business Analytics, the ideal candidate for a Master in Business Analytics is "a student with a business background who has an interest in and curiosity for analytics and big data, and wants to translate that into generating value for a firm."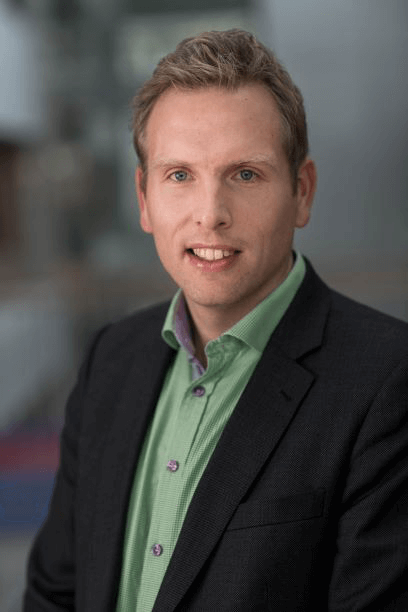 Meanwhile, the perfect Master in Data Science for Business applicant is someone with a strong quantitative background, who wants to acquire more business knowledge.
"The ideal candidate for the data science program would be, for example, an engineer who is concerned about how businesses can increase productivity," says Leif Anders Thorsrud, associate dean of the MSc in Data Science for Business at BI Norwegian Business School.
"It's someone who wants to use data to do business smarter, to create value and sustainability, rather than an engineer wanting to only build bridges," he adds.
Essentially, business analytics candidates have an understanding of business but want to tap into the data analytics space, whereas data science candidates will have technical expertise and be keen to learn more about leadership and strategy.
---
Master in Data Science Vs Master in Business Analytics: content
This difference in candidate profile is reflected in the content of each program. Master in Data Science students learn about more technical areas like programming and machine learning, while Master in Business Analytics students go more in-depth into how analytics can support subjects like finance and marketing.
In either program, you can sharpen your skills in a specific area further through electives. For example, Master in Business Analytics students at BI can discover computer-based simulation tools during the Business Simulation Analysis elective.
Students also get the opportunity to apply their skills outside of the classroom, with internships available on both programs.
In addition to internships, business analytics students can obtain work experience at SAS Institute, the world's largest business analytics company with customers in 147 countries, while data science students get to participate in a "hackathon", an event that allows them to work collaboratively on a real-world software or hardware challenge.
Students in both programs are also offered the possibility to complete a study exchange at one of BI's partner schools, enabling them to build a global network and discover different ways of doing business.
---

---
Data Science jobs vs Business Analytics jobs
While they're offered similar opportunities in terms of real-world experience at BI Norwegian Business School, Master in Data Science and Master in Business Analytics students will not be competing for the same jobs.
"Students that graduate from the Business Analytics program go into more managerial jobs, but they know enough about analytics to ask people the right questions," Auke explains.
"So maybe they are not going to work with data themselves full time, but they can transition companies into becoming more data savvy and more analytics oriented."
With a Master in Business Analytics, you could become a financial analyst, product analyst, or marketing operations analyst.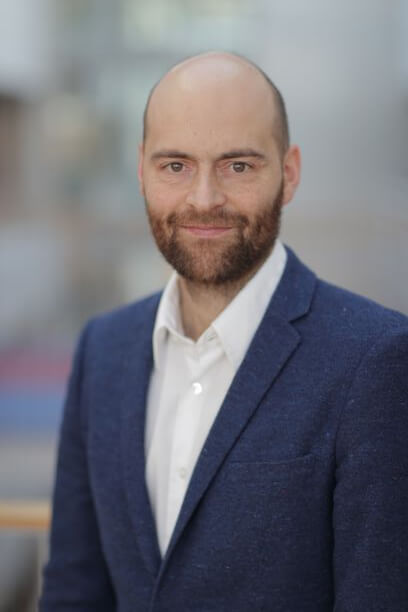 "They are the people who make the decisions on how to implement the findings of the data science department, and think about how to get value from the outcomes of an analytics project," Auke adds.
Meanwhile, according to Leif Anders (pictured here), Master in Data Science graduates will work much more closely with data in their day-to-day activities, most likely within the data science department of a larger company in industries like banking, consulting, or insurance.
"There is demand across industries for data scientists with business knowledge, and they're in short supply," Leif Anders says. "Companies typically recruit from physics or math programs, but employers tell us that those recruits lack the interest and understanding for business that our graduates have."
So, when choosing between a Master in Business Analytics and a Master in Data Science, take into account your educational background, what type of subjects you'd like to explore, and the kind of role you're aiming for.
But whatever you end up studying, you are guaranteed to build highly in-demand skills, an extensive network, and an in-depth understanding of the role of data in business.
Related Content: