With high-salary expectations and vast opportunities for career progression, a career in finance is an attractive route for many business school graduates.
But as a rapidly evolving industry, working in finance can be challenging, today's finance professionals need to be equipped with a strong skillset and an understanding of the changes that are taking place in order to be successful.
So, what can you expect from a career in finance in 2023?
---
What skills are employers looking for in a career in finance?
There is no typical day in a career in finance. From accounting to investment banking to venture capital, each career path offers a different routine and set of responsibilities.
However, building a strong transferable skill set can prepare you for success whichever route you take—and for career progression further down the line.
The online Master in Finance and Strategy at Manchester Metropolitan University aims to teach this skillset by combining financial theory with an understanding of how the finance function connects to strategy and business operations.
"Finance is interlinked with every other aspect of organizational activity, so it really is the heartbeat of organizations," says Anna Egan (pictured), head of department of accounting, finance, and banking at Manchester Metropolitan University.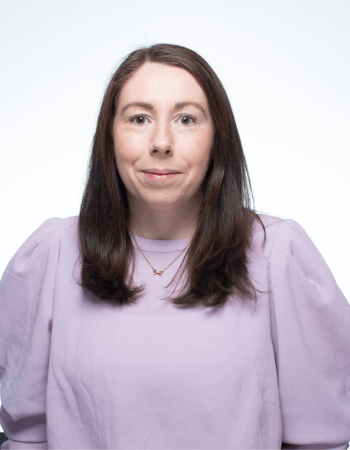 During the program, students gain a broad perspective of not only finance but operations across an organization. Units include Strategy and Leadership, Corporate Finance, and International Human Resource Management.
Developing a broad business acumen and cross-functional leadership skills proves to potential employers your ability to manage a diverse workload.
"Ultimately in any role in finance, you're always going to be balancing a multitude of requirements and engaging with your team and broader stakeholders. When doing so, you'll need to be able to disseminate technical information in a non-technical manner so that other teams can grasp it," says Anna.
The MSc in Finance and Strategy at Manchester Metropolitan is studied part-time and online over two years and is designed for working professionals looking to advance their career.
During the program, you develop key skills through coursework and interacting with your cohort. Studying part-time while working is also a further demonstration of your ability to manage a tough workload and perform under pressure.
"We want to develop the skills employers are really looking for such as the ability to work in teams, demonstrate resilience particularly in challenging periods, and an ability to focus in the midst of quite a chaotic financial environment that companies may be facing right now," says Anna.
---
You'll be immersed in a rapidly evolving industry
Embarking on a career in finance today means walking through the doors of a fast-paced and ever-changing industry.
In today's business climate, that rings even more true. Finance professionals across the industry need to be in-tune with the changes that are happening in the industry—and prepared to upskill in order to tackle them head on.
One of the driving forces behind these changes is the technological advancements currently making waves across the industry.
"Many of the functions that have traditionally sat at the lower levels of activity are now being absorbed by technology. This offers a real opportunity because it frees up time for professionals to focus on much more value adding activities, analysis, and connectivity of finance with broader business activity," Anna explains.
The MSc in Finance and Strategy at Manchester Metropolitan University includes a unit on Financial Technologies to showcase how fintech is impacting the day-to-day lives of individual roles across the industry.
"The unit encourages students to better understand the benefits of technology and to challenge their own existing practices, so they have the confidence to pursue roles that are more focused on fintech even if they have no previous work experience in this area," says Anna.
Alternatively, if you're currently working in the finance industry and seeing these changes take place first-hand, you'll be armed with the knowledge and strategic thinking skills to truly leverage the impact.
---
You'll be in an environment that encourages career progression
Due to the vast range of roles and the importance of the finance function for business operations and growth, a career in finance offers exciting opportunities for progression.
"Furthering your skills and ensuring you're up to date with what's going on in the broader business environment means that you're retaining your currency as a professional who wants to move, so there's always lots of support for those in finance and encouragement to progress whether internally or externally," says Anna.
Students on the MSc in Finance and Strategy program regularly land roles at big-name companies such as KPMG, Deutsche Bank, and Deloitte.
Big Four accounting firm KPMG offers development programs for those pursuing high-ranking management or director positions. Or, for those starting out in their career in finance, the Early Careers Development team provides workshops and mentorship opportunities.
Plus, gaining a foothold in multinational companies such as this gives you a chance to take your finance career around the world.
"Once you have the right qualifications and experience in the area of finance you want to work in, you will find it really easy to work across the globe and plant your expertise from your existing geographic area into another," says Anna.
---
There are strong salary prospects in the finance industry
There are a huge number of roles available in the finance industry, often with very attractive salaries.
"The volume—and I really cannot stress this enough—of different careers available within finance is unfathomable and it really depends where your passion lies and what lends to your skillset," says Anna.
If you have your sights set on top positions and salaries, roles such as investment banking offers average salaries of around $71,000 in the UK, while in the US the figure reaches $163,000.
Working your way up the career ladder in the accounting profession could lead to an average salary of $58,000 for senior accountants in the UK, whereas in the US, accountants can expect $72,000 on average.
Plus, the online Master in Finance and Strategy program at Manchester Metropolitan University costs just $14,000, meaning you can expect a great return on investment when you graduate.
While the finance industry is certainly competitive, there is a demand across the industry for professionals with high-level skills who are ready to take on today's business challenges and leave their mark.
Related Content: