"I'm a travel freak," says Ankur Khare, a graduate of a STEM-designated master's program from Temple University's Fox School of Business. "I always want to see more of the world, so I couldn't see myself sitting in one place and working."

Ankur grew up in Agra, India—the city of the Taj Mahal—and worked in the country for five years in sales and marketing roles before making two life-defining moves. He took a job in Africa at a manufacturing company and later moved to the US to pursue a STEM-designated master's degree.

After working across Africa for six years as a senior key account manager, Ankur wanted to sharpen his skills. He noticed that technological innovations were disrupting industries across the business landscape, and he wanted to equip himself with the knowledge and skills necessary to help companies remain competitive.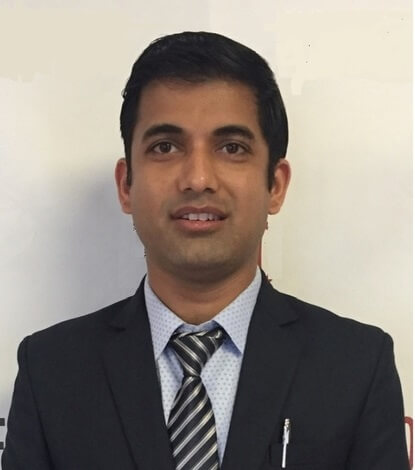 Ankur moved with his wife and daughter to the US to enroll in the Master of Science in Business Analytics program at Temple University's Fox School of Business and benefit from earning a STEM-designated master's.
---
The value of a STEM degree in the US
International graduates from STEM-designated master's degrees have the option to extend their student visa after earning their degree. They can work up to three years in the US without an H-1B work visa.
"This factor made a STEM degree attractive," Ankur says.
He chose the Master of Science in Data Analytics program, because he recognized that data is integral to a wide range of industries. "Before, decision-making would be driven by experience and gut feeling. Now, data can be used to back up decisions," says Ankur.
He also wanted to put his data skills into practice. Ankur interned and secured a full-time position as a business development strategies and analysis specialist at SAP, where he works today.
"The skillset you learn at Fox can be applied everywhere and will be in demand for a long time," says Ankur. "My internship gave me the chance to work at SAP part time, learn the company's products and processes, and apply the techniques I learned in class."
---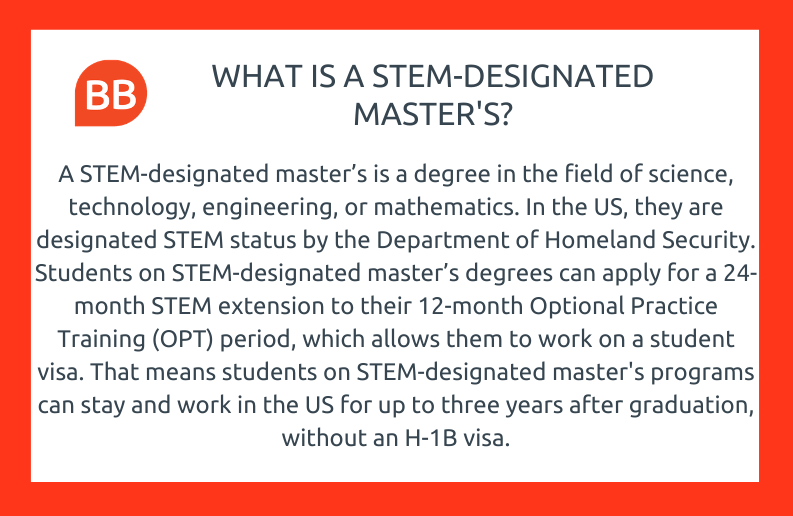 ---
Why business analytics matters
STEM-designated degrees are important because tech and digital skills are in high demand in the US job market, according to Abby Shepherd, associate director of graduate enrolment management at Fox.
"The STEM designation signals to employers that you're going to be able to meet their demand," she says.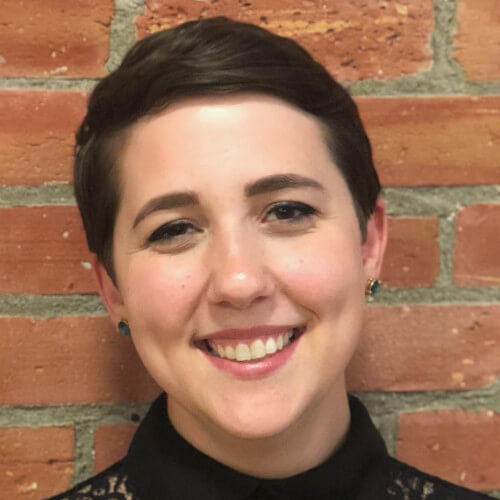 According to Abby, many employers say they have employees who are well trained in soft skills across marketing, communications, and leadership. However, employers strongly desire people who know how to read and work with data.
"What's missing are the people who are able to do the tech heavy work, and so a STEM degree is going to touch on those two areas—the soft skill development and also that practical, functional skillset."
As the pace of disruption quickens, it's inevitable that employers' demand for STEM graduates will continue to grow. A STEM-designated degree is a no-brainer for students who want to be at the forefront of innovation and change.
Related Content: