Master's in Management (MiM) programs are growing in popularity, but what are the best things about studying a master's in management?
Between 2018 and 2019, MiM applications jumped up 5.4%, according to data gathered by GMAC. Because you don't need full-time work experience to apply, they're a popular option among recent graduates and early career professionals alike.
Europe's MiM programs continue to dominate the ranking tables, drawing in ambitious international students.
To find out what a European MiM program has to offer, BusinessBecause caught up with Gabriela Diaz and Satyam Goel, two students at ESMT Berlin.
Below are six of their favorite things about studying a MiM.
---
1. International Exposure
---
For Satyam, working with a global cohort is a particular highlight of the MiM.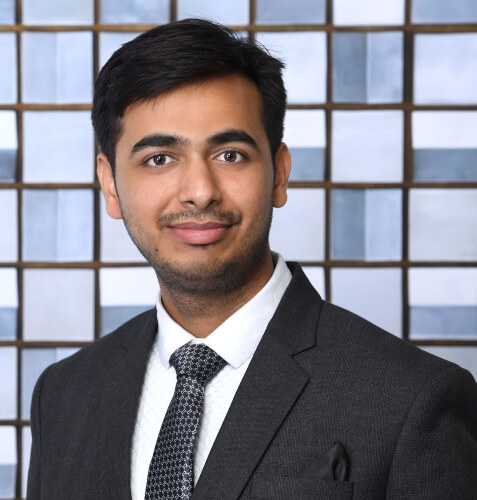 At ESMT, students of over 30 nationalities work together, he recalls. "When you work with them in different groups, you get to learn so much about their countries and cultures."
Satyam himself is an international student, originally from India. Before the MiM, he was working with IT giant Cognizant in Chennai, but soon realized that the programming and coding work he did wasn't a good fit.
By broadening his skillset on the MiM, he hopes to land a business analytics role in Germany after graduating.
Students like Satyam can also get immersed in other cultures through exchange programs with Imperial College Business School (UK), Singapore Management University, IE (Spain), and Smith School of Business (Canada).
---
2. The chance to build a new network
---
The diverse cohort at ESMT is also a highlight for Gabriela. "I've had the chance to meet people from all over the world, and learned how our cultures play out in a business environment," she reflects.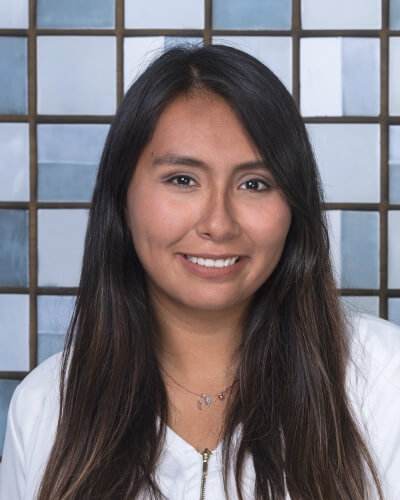 Originally from Columbia, moving to an unfamiliar country was a nerve-wracking experience for Gabriela.
When she arrived at ESMT, though, she found herself surrounded by a supportive group of fellow students and staff.
Gabriela decided to relocate to Europe shortly after graduating from a bachelor's degree in engineering. She felt that a grounding in business would round out her education.
"What really caught my attention about Germany was its strong economy, and highly ranked schools," she says.
Ranked number one in Germany by the Financial Times, ESMT stood out for its prestige, as well as its broad curriculum, Gabriela explains.
ESMT students who want to build networks in two locations can also apply to the Double Degree program, and spend one year at ESMT, and another studying at Yale SOM in the US.
---
3. Internship opportunities
---
Undertaking a MiM program often gives students the chance to complete an internship—helping them get a feel for the industry and local business culture.
For Satyam, who completed a business development internship with German tech giant, Siemens, the experience offered valuable insights into Germany's business landscape.
"Managers gave me great learning opportunities—they pushed me but in a supportive way," he reflects.
Gabriela will also complete an internship later this year, and has just begun looking for a role. "The ESMT careers service is highly involved in the internship process," she notes.
---
4. A broad curriculum
---
MiM programs also allow students to study a broad range of topics. "It covers all the major business fields, such as finance, marketing, economics, and corporate strategy," Gabriela explains.
She hopes that this understanding will help her land a marketing role in Germany when she graduates.
The MiM curriculum at ESMT also gives students the option to undertake a five-week social impact project, putting their new management skills behind a social cause.
Past projects have taken students from sustainable startups in Costa Rica to improving access to electricity in rural Peru.
---
5. The chance to find your niche
---
Despite their broad curricula, MiM programs also give students the chance to specialize in a specific area.
"You have the freedom to choose what you study through electives," says Garbiela, who has chosen the innovation and global strategy track at ESMT.
Satyam, on the other hand, is undertaking the business analytics track. "Given that the market opportunities are good for AI, machine learning, and that sort of thing, I thought it was a logical choice to make," he says.
---
6. New career insights
---
Over the course of a MiM, students can explore different career options through internships, career fairs, and company visits.
"So many firms have come in, including Amazon, Microsoft, Deloitte, and Mckinsey," says Satyam. "For us as students, it's a great opportunity to learn what the company is all about, and what challenges they're facing.
"It's also a good networking opportunity."
The Digital Future Summit is another important networking opportunity. Every year, over 40 companies come to talk about their current digital projects.
Gabriela is currently involved with putting together the 2020 event—a challenge she says is helping develop her organizational skills.
Related Content: