Business school today is quite different from where it was five years ago.

Between 2016 and 2021 the number of accredited business schools in the US offering online MBAs rose by 85%. Wide availability of highly flexible online programs around the world means studying at business school is now a possibility for many who were previously unable to.

In the quest to find talented students who can bring unique perspectives to the classroom, b-schools are also increasingly opening up to students across the globe.

Initiatives including flexible payment schemes, minority scholarships, and exchange programs ensure students from a diverse range of backgrounds can now access education.

Today, quality business education has never been more accessible.
---
Online MBAs | A flexible degree
Online MBAs were already growing in number before the Covid pandemic, but in the years since we've seen them increase both in size and sophistication.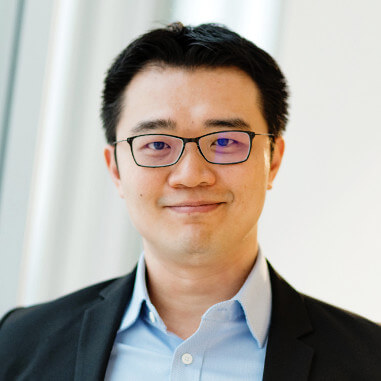 Now, cutting-edge online programs offer a highly flexible experience. For example, in 2021, ESMT Berlin—a top-ranking business school in Germany—launched a Global Online MBA which can be studied part-time over a 20-64 month period.
Chengwei Liu (pictured), associate professor of strategy and behavioral science and faculty lead of the Global Online MBA, feels the highly flexible nature of the program makes it appealing to a broad spectrum of applicants.
"Before, due to many cultural stereotypes or local constraints, female managers may not have had the privilege to travel and be absent from their family or employment for one or two years," he explains.
"The Online MBA gives everyone the possibility to work and study at the same time."
---
Online MBAs | A high quality tech-led experience
Students can apply to study online MBAs today with the knowledge that they're going to receive a quality education. Advancements in educational technology mean the experience is increasingly sophisticated.
The ESMT program incorporates a range of cutting-edge features to enhance the student experience. Online learning platforms allow professors to design highly interactive classes, while students can connect with their peers and faculty via dynamic interactive channels, such as Engageli and the Learning Hub.
"It's about transforming education into an online format, it's not just about recording the lectures," Chengwei explains. "We actually spend a lot of resources and time to make it more interactive."
ESMT tailors the curriculum to prepare students for work in an online setting. The program begins with an introductory module teaching a framework for working and communicating effectively in a virtual team.
"With a program designed for online-first learning, students can join from wherever they are in the world and gain access to quality education," says Rebecca Loades, director of ESMT's MBA programs.
---
Online MBAs | An affordable education
While the flexibility of online MBAs means more people can choose to enroll, they're also typically more affordable than in-person programs which helps to make them more accessible.
The ESMT Online MBA costs around $29,500 (€28,000), substantially less than the school's Full-time MBA which costs over $51,000 (€48,500).
"We wanted to be able to offer a high-quality MBA program at an accessible price," says Rebecca. "We have priced the Global Online MBA lower than the other programs in our portfolio to bring it within reach of more people."
Of course, enrolling in an online MBA still requires a substantial investment. Many schools offer payment plans to help spread the cost of your degree. ESMT even offers a stackable approach which allows you to pay for each module as you study. This allows you the flexibility to study singular modules in accounting and financial management, for example, or managing operations.
You can also find a wide range of initiatives including scholarships and fellowships to help with funding. Some are offered by external organizations, while others are offered by b-schools themselves.
At ESMT, the school partners each year with companies such as Allianz and Deutsche Börse to offer scholarships to social entrepreneurs in Africa and eastern Europe. This year it also partnered with BMW to offer full-tuition scholarships for the Online MBA to 10 women who were displaced by the war in Ukraine.
Such partnerships are part of the goal to make business education as accessible as possible, says Chengwei. "We worked with partners to pursue this goal from the very beginning [of the program].
"Before, these students probably wanted to learn, but they didn't have the privilege to come to Berlin or another Western country for a year. The Online MBA really opens up that possibility."
---
The impact of accessibility
What's the impact of all of this accessibility? Business school cohorts are growing more diverse each year, with Online MBAs particularly drawing applications from people across the globe.
Among the first cohorts studying on ESMT's new program, there are citizens of 46 different countries, while it's also split 50% between male and female attendees.
Having such diversity among the cohort can help students learn from each others' unique perspectives, says Chengwei.
"One of the common factors is that students are actually pretty similar in the way they think. That definitely isn't helpful if you think about how you come up with creative ideas.
"A lot of learning isn't from us, it's really through your peers. So having a very diverse group helps with that purpose."
ESMT hopes that by encouraging students to interact and learn from each other, they'll understand the value of diversity in business. This can help them become responsible leaders ready to lead in the modern workplace.
Related Content: