A master's level apprenticeship—or Mastership®—is the combination of an MSc program and an apprenticeship, and, in a world rife with competition, can help you stand out from the crowd and accelerate your career.

The Mastership in Management and Leadership at Cranfield School of Management is delivered in partnership with Grant Thornton. It enables students to work while studying, and gives employers the opportunity to develop their staff's management and leadership skill-set without them having to leave their job.

Companies such as Barclays, Fujitsu, and the Automobile Association are currently sponsoring employees through Cranfield's Mastership offering.

Roisin Weaver and Joe Smyth are halfway through the two-year Mastership program, supported by their employer––IT company, Fujitsu. For them, it's been a great opportunity to unlock their full potential and accelerate their career paths within the business.
---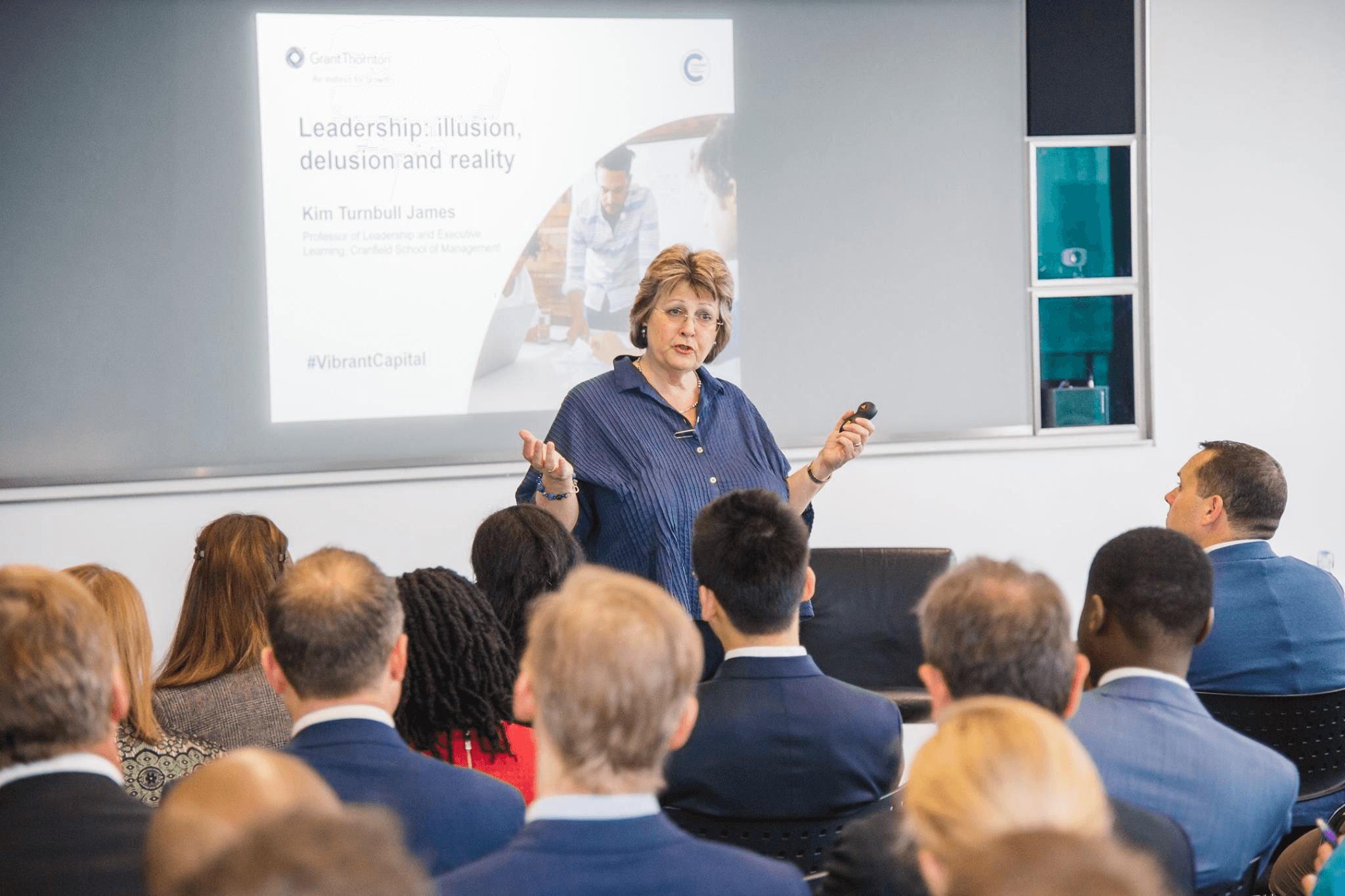 ---
Education tailored to your role
---
The Mastership® requires both Joe and Roisin to commit 20 percent of their work hours to study—they will end the two-year period with a Level 7 qualification.
Programs like this Mastership tailor elements of the content to the individual's current role. This is largely done through the involvement of your employer throughout the two years.
Students undertake regular progress interviews with their line managers and are mentored throughout the process. They can give you tasks outside your usual remit in the company, so you can experience your own company from different job perspectives and apply what you're learning in different ways.

Candidates get to have the best of both worlds with their employer's full support, because this arrangement benefits the company, too. As well as being an attractive offering to future employees, it can generate interest among existing staff who didn't ever consider business school before.
"I feel that I'm gaining what I would in a traditional master's, while still being able to progress my career in the meantime," Joe says.
---
Real-time application of what you learn
---
One week every quarter is spent on campus at Cranfield School of Management, where the bulk of the course material is taught through project work, interactive lectures, and peer-to-peer discussions.
Roisin explains that a busy schedule in the short-term is worth it for the long-term benefits. "The apprenticeship element means I can directly apply the things I'm learning to my job. It's so valuable."
---
---
"It can be difficult balancing studying and performing in my job role," Joe admits, but he likes the immersive quality of short bursts of face-to-face learning throughout the year. "I really enjoy the format. It gives you a chance to immerse yourself in the subjects you're covering while on campus––it can also be a nice change from work commitments."
Students can use these residential bursts to adapt their perspective. They can use this time to talk to their teachers and their peers about challenges they're running into with a project they're leading.
By the end of the week, they can approach the same project at work with a completely different mindset, armed with solutions.
---
It can push your career to the next level
---
The biggest benefit of part-time learning in any capacity is the immediate impact you see in your career.
Since studying on the Mastership program, Roisin has moved up from her role as a service delivery manager at Fujitsu to head of business culture change.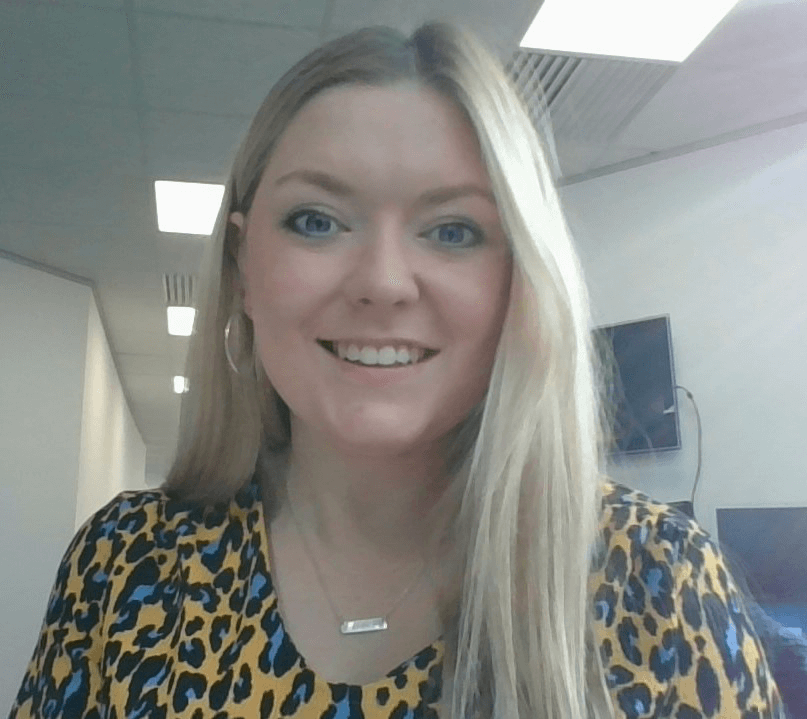 "I'll now be working on the company's culture strategy and will be using what I've learned on the Mastership about optimizing processes, increasing efficiency, and organizational behavior," she says. "The Mastership definitely encourages more agile learning in that way."
It's also a good way to assess other areas of the business you're in before you progress further on your current career path. Because of the variety in the program offering, Joe is considering his future options.
One area he's interested in exploring more is strategy. For him, the organizational behavior module was particularly useful for his role as a business consultant
"I work in a diverse range of teams and it has really helped enhance my understanding of what interactions really mean, as well as how to navigate situations with different personality types to achieve the best outcome for the business. It's been particularly useful in difficult, time-sensitive situations."
The Mastership in Management and Leadership offered at Cranfield is geared towards candidates who have amassed some management experience but are looking to move up into a senior role with more responsibility.
By working in tandem with their employer and the school, students are able to reap the benefits of further education with the promise of an acceleration in their career path.
Related Content: