Struggling to decide between a Master in Management (MiM) and a specialized master's? A dual degree might just be the answer.
For many, it's the perfect opportunity to gain a generalist business education, while applying specific business and management skills to their portfolio. At EDHEC Business School, students have the choice of several specialized master of science (MSc) programs to choose for the final year of their MiM.
These wide-ranging specialty subjects tee up a range of job opportunities for MiM graduates. Finance, technology, and retail are just some of the exciting industries and areas where MiM students are finding work.
Here are six amazing jobs for master in management students:
---
1. Investment manager
Investment management has a big appeal for students looking to work in the world of finance. Compared to many other finance roles, investment managers are seen as having far more control over the decisions and investments of the portfolio that they are managing.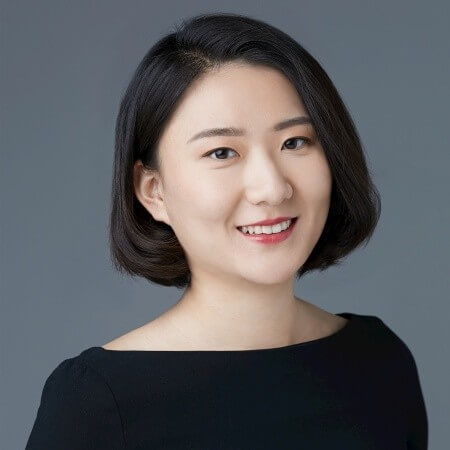 For MiM students, it's a great way to apply financial knowledge that you've accumulated over the program.
Baihe Li carved out a career in asset management after graduating from her MiM, with an MSc in Financial Markets, from EDHEC Business School. With an economics bachelor's degree from China, her MiM helped her land a role at Allianz Investment Management in Berlin, working as a senior analyst.
"These courses not only strengthened my understanding of financial markets, but also developed both hard and soft skills that are necessary to perform well in the professional roles," Baihe says.
The MSc in Financial Markets gave Baihe an in-depth knowledge about finance which really helped boost her career prospect. She particularly remembers the fintech certificate.
"The FinTech Certificate program exposed me to cutting-edge technologies, such as big data and machine learning, and enabled me to equip myself with quantitative skills that could be applied in my future job."
---
2. Change management engineer
Implementing change at a huge multinational like the Ford Motor Company can be a great challenge. Ultimately, it falls down to a specialized team of change management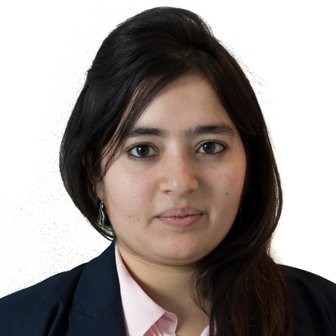 engineers, who are tasked with strategizing and preparing a company for operational changes.
Supriya Verma (right) landed a role as a change management engineer at Ford in Dearborn, Michigan, after her double degree MiM and MSc in Marketing Management.
Her interest in customers and consumer behavior drew her to the Marketing Management specialization.
She strongly credits her master's with preparing her for her role at Ford. "My role includes a lot of communication and understanding, along with ensuring that all the stakeholders are following the process. The MSc gave me the exposure to diversity, with a class full of students from so many countries and backgrounds."
She also praises the practical side of the course. "The coursework itself involved a lot of hands-on experience, case studies which were super educating, assisted with gaining knowledge of what actually happens behind the scenes in different industries. For example, how big brands like Starbucks picks a location in a city, or how can Costco effective market itself in Paris to be successful."
---
3. Fashion retail project manager
The renowned fashion houses of Paris are a global operation these days. Far from the boutique shop where the brand originated, Christian Dior now pulls in over $50 billion annually in revenue.
With the growth of the business, companies like Christian Dior employ project managers to manage their retail operations. This is particularly important as the business moves increasingly online to engage more customers.
Zhen Ma is a retail performance project manager at Christian Dior Couture (the high-end, handmade range of Dior) based in Paris. She landed a job there after graduating from with a Master's in Management and MSc in Global Business.
Zhen is three years into the position. As well as working in the boutiques in Paris, she has worked on optimizing solutions for the business, such as mobile solutions and optimizing in-store sales.
---
4. Capital markets analyst
A top job in finance is highly coveted—both for the fast-moving dynamic lifestyle, as well as the highly rewarding salaries.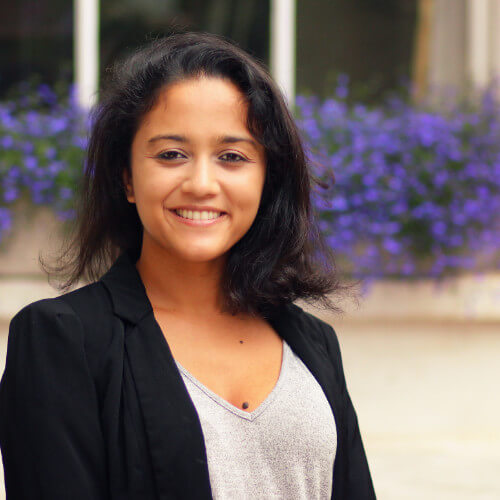 Citigroup is one of the biggest names in the world of finance, with divisions in investment banking, retail banking, and credit card services. Its capital markets division is one of its largest, focusing on capital-raising needs for public offerings or private placements.
Shoumi Mittra is now a debt capital markets analyst based at Citi's office in London. This follows after her MiM with an MSc in Corporate Finance & Banking.
"I chose this MSc because I wanted to dive into numbers and hard facts, like most finance professionals do, but also be involved in the strategy of a company and thereby make an impact on their growth and development," Shoumi recalls.
Corporate finance and asset markets, project finance, and international corporate governance are all crucial for working at companies like Citi. But as important as that was the network Shoumi built.
"What I found invaluable was the network of talented future finance leaders ( my classmates) I gained, and the soft skills I developed through the countless group projects and practical exercises we did in class."
---
5. Consultant
Consulting remains one of the most popular career choices for MiM s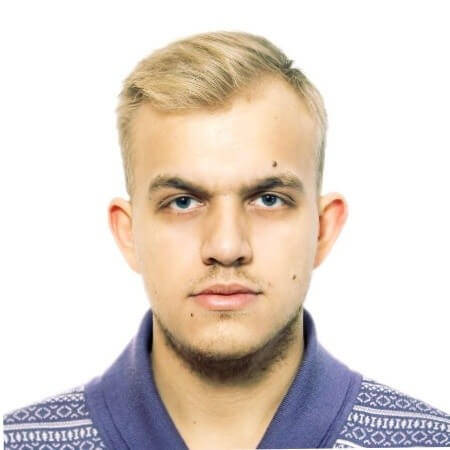 tudents. It plays to an understanding of the way business' work, and gives employees responsibility to apply what they have learnt during their master's.
In 2019, 19% of EDHEC Master's graduates pursued a career in consulting.
One of these was Vladislav Volovik. Vladislav graduated from the master's in management, with an MSc in strategy consulting and digital transformation. Having interned both at pharmaceutical company Sanofi and at Allianz's consulting arm of the company, he landed a job at Allianz in Paris.
---
6. Mergers and acquisitions (M&A)
When two companies are looking to consolidate, or one company is looking to purchase another, that's where M&A steps in. It sounds simple but M&A happens on many different levels and requires a deeper understanding of what needs to happen in order for the transaction to be completed.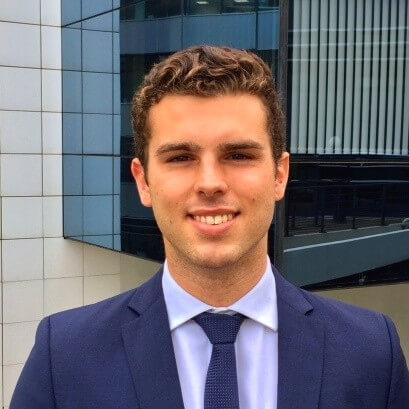 EDHEC double degree master's graduate Riccardo Tellini was well prepared for a job in M&A. He took a MSc in Corporate Finance & Banking after his MiM, which gave him a deeper insight into M&A as a specialization, as well as relevant courses on financial modelling and private equity.
Riccardo first landed a job in M&A at BNP Paribas, before moving to Barcelona to work in the same division as an investment analyst at Adevinta.
---
No two master in management students will be the same, each having different goals, aspirations, and career aims. EDHEC's career service ensure that students aspirations are matched up to employers who are looking for top graduates. This is helped by the school's double degree format, which allows students to take a specialized master's alongside a MiM, ensuring that students can go deeper into areas of interest.
Whatever your career aims are, a MiM is a great place to start.
Related Content: