Ranked by QS and the Economist as the best program in Australia, the Melbourne Business School (MBS) MBA offers a highly customizable program in the heart of one of the world's most livable cities.

Students can tailor the length of their program, and create their own path with electives and internships. Every MBA also goes through a week-long Innovation Bootcamp, offering innovation advice for both established companies, and budding entrepreneurs.

The average MBA cohort draws students from 19 different countries, with a diverse range of industry and functional backgrounds. When they graduate, MBS alumni go on to work with top name firms including Accenture, KPMG, Deloitte, Microsoft, L'Oreal, Boston Consulting Group, and Bain & Company.

So, what makes a successful applicant to the Melbourne Business School MBA program?

BusinessBecause spoke with Anastasia Georgiou (below), director of admissions, to find out.
---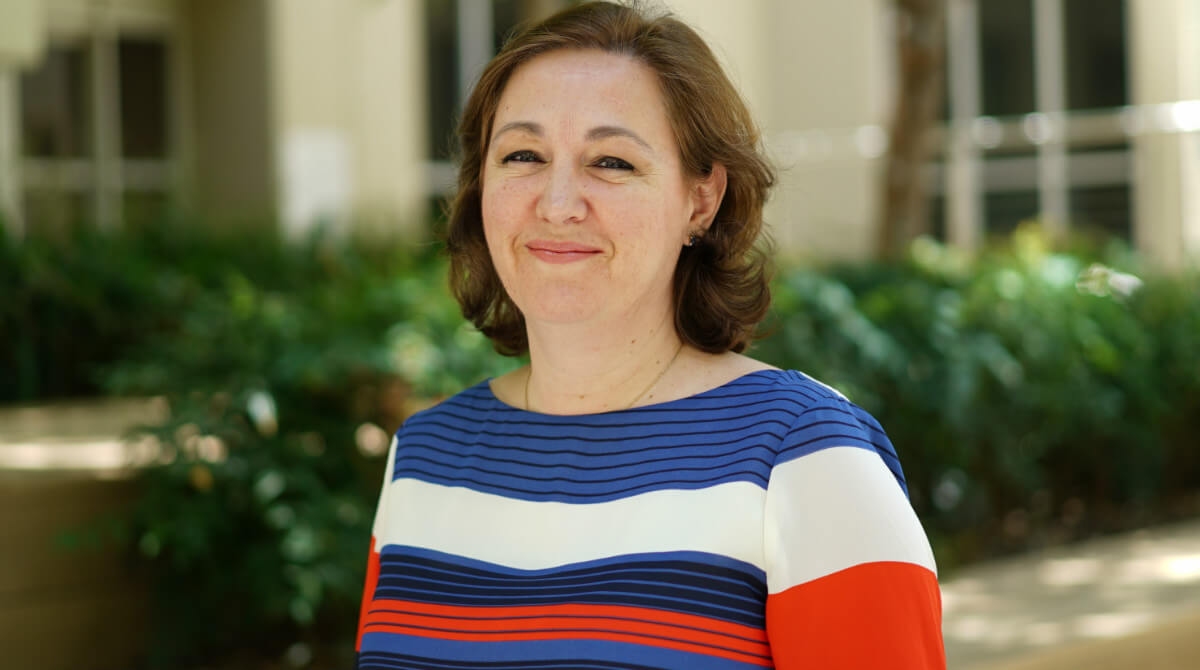 ---
What do you look for in your MBA applicants?
At MBS we look at candidates with a holistic lens.
While a strong GMAT score is valued, it does not hold any greater weight than other aspects of an applicant. We gain that insight via components like referees, personal statements, academic transcripts, employment history.
An ideal candidate is someone that has something unique to bring to the classroom, with an ambition to make a positive contribution to society.
---
What mistakes should candidates avoid in their application?
An application is a candidate's sole opportunity to make a positive first impression on the selection committee. Things like spelling or grammar errors do not make great impressions.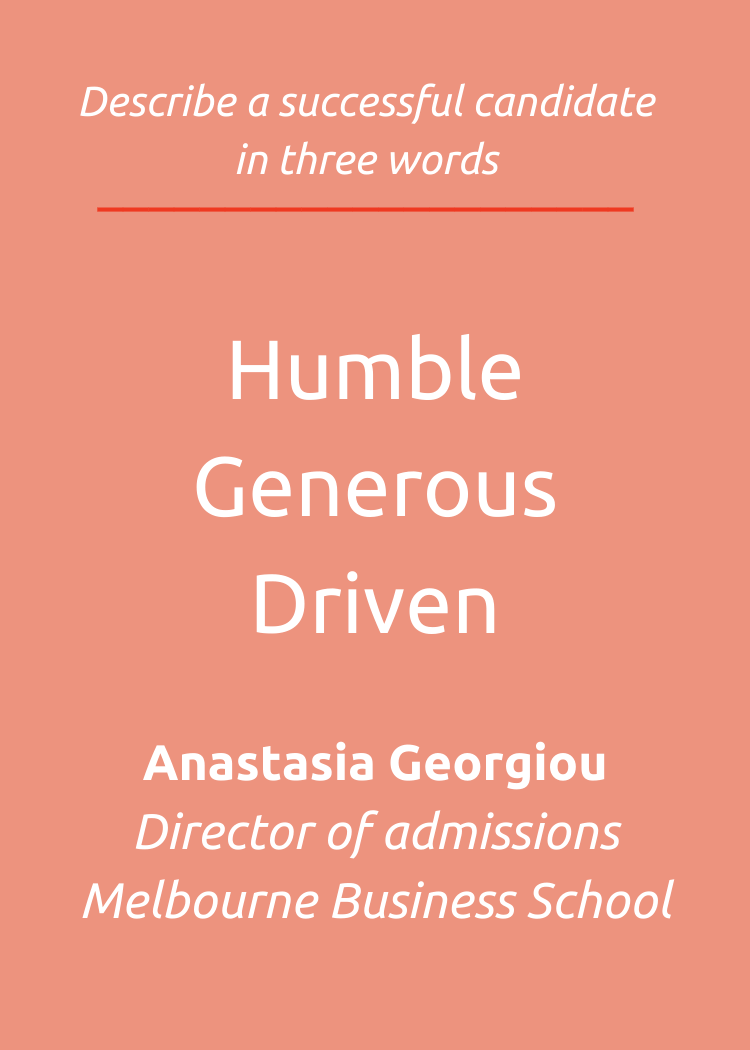 Another mistake candidates make is not applying at all. They assume that as one of the top business schools in the world that they would never be considered. But as there is no financial cost to apply to MBS, the only thing they would be spending is their time.
---
What's the strangest thing you've ever seen in an MBA application?
Sometimes applicants are unsure what to provide with their application. As a result, they end up supplying us with irrelevant information such as primary school results and photos. While it is nice to see some candidate's photos of when they were young, it does not contribute to their application.
---
Melbourne Business School MBA Essay Questions
---
What are your long-term career goals?
What is unique about your background and experience that you would bring to your classmates at MBS?
What gaps in your knowledge or skills do you hope that this program will help you to work on?
Describe a workplace situation where you had responsibility for managing people. Reflect on what you learned.
---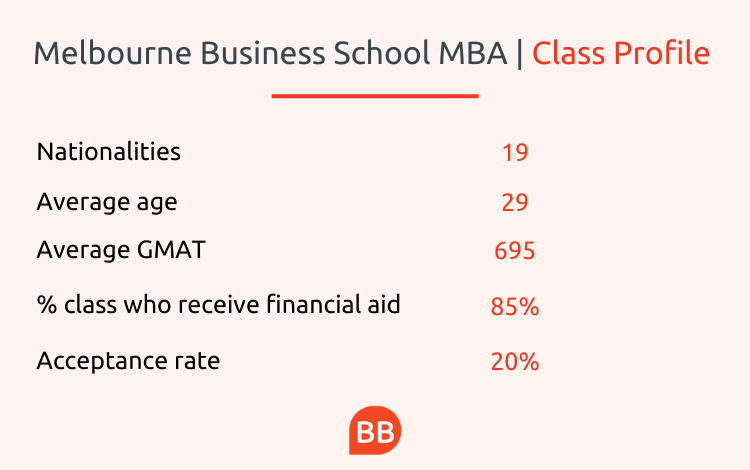 ---
What questions should candidates expect during their admission interview?
Our admissions interviews are designed to understand candidates' motivations: why do they want to do an MBA, and why at MBS?
We want to explore their skills, what their plan B is, and what they are planning post-MBA. We don't treat the interviews as a test. We want to get to know candidates' and see if they are the right fit for us, and we're the right fit for them.
---
Tell us one thing about the application process at MBS that most people wouldn't know
Simple! There are no application fees.
Related Content: