3. Networking and socializing
$5,000+
Networking is something of a buzz word when it comes to business school. Being able to learn from your peers, and gain insights from alumni across countries and industries, is a crucial part of the MBA experience. But useful conversations don't always happen in the classroom.
To really gel with your cohort and alumni, you'll probably want to take part in social activities, whether that's grabbing a coffee, visiting a museum, or playing a round of minigolf. Assuming you spend just $50 per week on these activities on average, your expenses add to to $5,000 or more over a two year program.
Informal activities like these are a good way to blow off steam during what can be an intense and challenging time, but it's easy for costs to spiral without careful planning.
"Foregoing your income and sticking to a pre-planned budget for one or two years is an exercise in both faith and self-discipline," reflects Mtha Moses, an MBA student at CEIBS in China.
Mtha is originally from South Africa, where he began his career in product development. He chose the CEIBS MBA to broaden his business acumen in a new and diverse environment.
To stay abreast of social costs, he recommends hedging against uncertainty, by keeping your savings readily accessible. You could also consider a few low-cost activities—like a potluck dinner or board game night—to prevent costs from mounting up.
---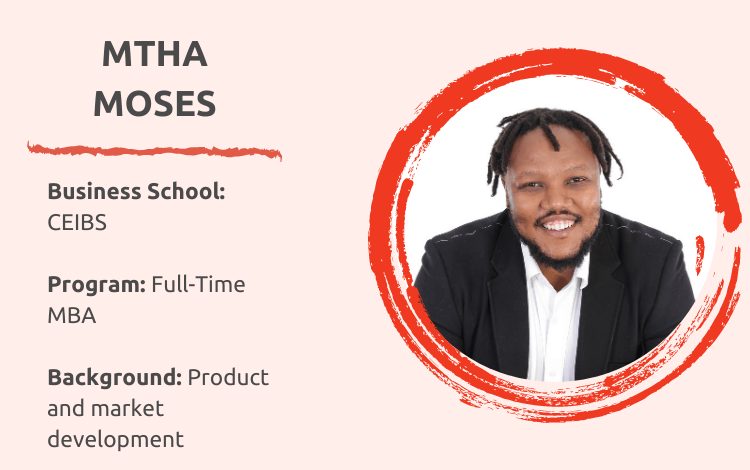 ---
4. Internships and job hunting
$1,000+
As graduation approaches, taking your next career step can also throw unexpected costs your way. Whether travelling for interviews, attending networking events, or foregoing paid work while you seek the perfect opportunity, career development could cost you $1,000 or more, depending on where you travel.
"You might want to fly out to meet a company at one of their local offices, for example," notes Nishan, "or travel to a few different locations for a few different interviews."
Once you land an internship or permanent role, costs such as updating your professional wardrobe and socializing with new colleagues can also add up, which might pose issues in your first weeks if you aren't offered a signing bonus.
Surprising costs like these can reveal themselves at virtually every stage of your MBA, but with careful planning you can make sure you aren't caught off-guard.
Ensuring you have access to emergency savings and finding a few areas to cut costs can ease the financial strain that is, for now, part and parcel of the MBA experience.
---
Read the full BusinessBecause Cost of an MBA Report 2020
---