Philadelphia has a history entwined with that of America. It's no surprise that in 2015, UNESCO recognized it as a World Heritage City.

It also boasts a burgeoning economy and affordable housing. There are 18 Fortune 500 companies within an hour's drive, and the city has the U.S.'s fourth largest media market.

If you're looking at business schools in the United States, here are five reasons why you should pursue an MBA in Philadelphia at Temple University's Fox School of Business.
---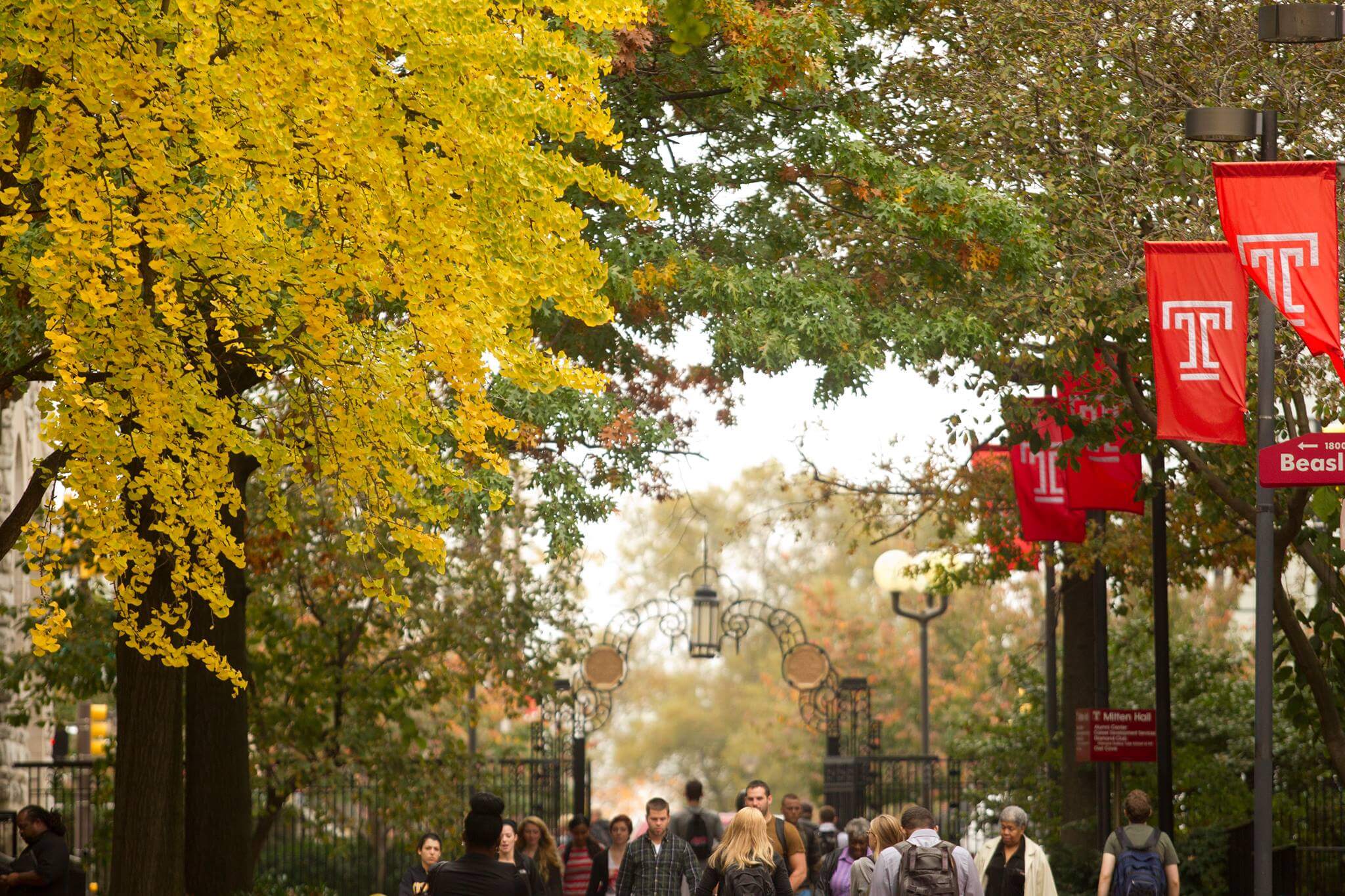 ©Temple University Facebook
---
1. Strong career advancement
Return on investment (ROI) is one of the biggest measurements of how valuable an MBA program is for its graduates. Though the measurement is often translated as salary increase, the ultimate return for MBA students is climbing the corporate ladder.
Philadelphia has a wealth of companies motivated to hire graduates of the Fox School; strong career advancement at these companies is in lockstep with having an MBA.
Caroline Langlois was working in Philadelphia for Fortune 500 manufacturing company Crown Holdings as a staff auditor when she began the Part-Time MBA (PMBA) at the Fox School. She chose the degree because she wanted to study while continuing to gain career experience.
She moved up the ranks at Crown Holdings while working toward her MBA, becoming manager of the auditing group in Philadelphia, and as she did so, her travel commitments increased.
She now spends a week per month on the road venturing across America. Caroline changed how she studied in response, opting for the Fox School's hybrid classes, in which students have one week of class on campus and the next completely online.
"Having the option has been really valuable as my career has changed over the past few years," Caroline says.
---
2. Firsthand business experience
In a city with a thriving, competitive business scene, how do you stand out? Before they hire you, companies want to know that you have the skills and competence to succeed. When you have businesses like AmerisourceBergen, Comcast, and Aramark in the vicinity, there's only one way to prove yourself: firsthand business experience.
Students of the Fox PMBA get exactly that when they embark on their capstone course, delivered through Fox Management Consulting, a department that brings third-party consulting projects to the MBA curriculum. Projects cover finance and accounting, human resources, information systems, management, marketing, and strategy.
Another Fox PMBA student, Emily Repshas, says she can feel the city growing, and with a wealth of top companies in the area, she thinks students from the Fox PMBA are well-positioned after graduating.
Emily currently works as a marketing coordinator for the Campbell Soup Company and says the PMBA has already made a direct impact on her career.
"What I learn in the MBA program I use every week in my job," she says. "The terminology, different concepts and subjects—even my confidence has improved, and I see myself using what I learned a lot in my role at Campbell."
When students from the Fox School graduate with firsthand business experience, they are joining the sixth largest workforce in the U.S. (more than 3 million). Opportunities are ample in fields of life sciences, energy and manufacturing, technology, and financial services.
Since 2009, 71,100 jobs have been added to the local market, according to the 2019 State of Center City report from the Center City District and Central Philadelphia Development Corporation. That's the longest streak of growth since the early 1950s. The city's private sector has seen a 2.3 percent job growth rate, which surpasses the national and large city rates for the rest of the U.S.
---
©Ryan S. Brandenberg, used under this licence
---
3. An innovation hub
Philadelphia was named a top 20 emerging startup hub by Technet. A robust community for innovation and entrepreneurship means more jobs and lower unemployment rates.
The Center City area of Philadelphia sees 90 percent adult employment, according to the State of Center City report. In addition, the report also says that due to increased job growth over the past eight years, unemployment has dropped from more than 10 percent in 2010 to less than 6 percent in 2018.
That has resulted in a bold plan to grow the jobs market even further, to bring Philadelphia in line with the average annual jobs growth rate for U.S. cities.
---
4. A vibrant yet affordable city
MBA degrees come with a hefty price tag. On top of tuition and books, many students often move to a new country or city. That adds rental and living expenses to their budget, and the final cost can be significant.
Emily says she has friends living in New York or Denver who pay high prices for their rent. Philadelphia offers affordable living for MBA students on top of a growing job market.
BestPlaces, a site that allows users to compare the cost of living between cities, ranks Philadelphia's housing costs as below the U.S. average. The score for the average house price is 100, and Philadelphia scores at 78.6.
---
©WasinPummarin, used under this licence
---
5. A world of opportunity outside the classroom
The importance of the study/work/life balance of an MBA student should never be underestimated.
For the keen outdoors person, Philadelphia's urban park system totals 10,200 acres, including 63 individual parks and more than 270 hiking trails. Not to forget the 426 miles of bicycle lanes—the most per square mile of an U.S. city, according to Select Greater Philadelphia.
For the culture aficionado, Philadelphia also boasts more public art than any other city nationwide—there are nearly 4,000 murals adorning the neighborhoods' walls. And in between late-night study sessions, when the midnight chips and cola cans just won't cut it, MBA students in Philly can dip into one of the city's many revered eateries.
Perhaps most importantly, Philly offers city living with a sense of community for MBA students.
"The other nice thing is that there is a ton of Temple alumni in Philadelphia," Emily says. "You could really find a Temple graduate wherever you go in this city. It's a city that's very underestimated. It's growing at a fast pace."
---
*Featured image used under this licence
Related Content: