While US schools suffer, Canadian business schools experienced a 16.4% surge in international applications over the last year, becoming a country of choice for a growing number of MBA candidates the world over.
To find out what makes Canada such an appealing study destination, we spoke to two international MBA students at the John Molson School of Business (JMSB), part of Concordia University in Montréal.
Here's five reasons why you should study your MBA in Canada:
---
1. Friendly visas


Studying abroad can mean mountains of paperwork, not to mention restrictive visa regulations. In Canada, though, things are a little easier for international students.
For Nick Zhao (pictured above), Canada presented a great opportunity to study abroad.
Originally from China, where he received his bachelor's degree, Nick was keen to explore the wider world through an MBA.
Nick is undertaking an MBA in Investment Management at JMSB, which also incorporates CFA accreditation training. Each year, students have the chance to complete a CFA level alongside their MBA assessments. By the end of the program, many students pass all three levels.
"Canada became my priority because it provides international students with a work permit right after we receive our degree," Nick explains. "This really gives international students an advantage."
The work permit allows international graduates to stay in Canada and work for up to three years. While studying, overseas students can also work up to 20 hours per week during term, and full-time during vacations.
Nick is making the most of his visa flexibility this summer, undertaking an internship with an asset management firm in Montréal.
---
2. A thriving jobs market

In the last five years, more tech-related jobs were created in Toronto than San Francisco, and growth in this industry looks set to continue.
Sapandeep Randhawa (pictured above), an MBA student originally from India, was impressed by Canada's burgeoning tech sector.
"Montreal and Toronto have been gathering a lot of expertise in that area of work," he observes. "A lot of companies have started to set up there, and move away from the US.
"There's the potential for the market to grow even more."
Tech isn't the only area where Canada's job market is thriving. At the beginning of 2019, a surge of private sector hiring created 66,800 new jobs across industries.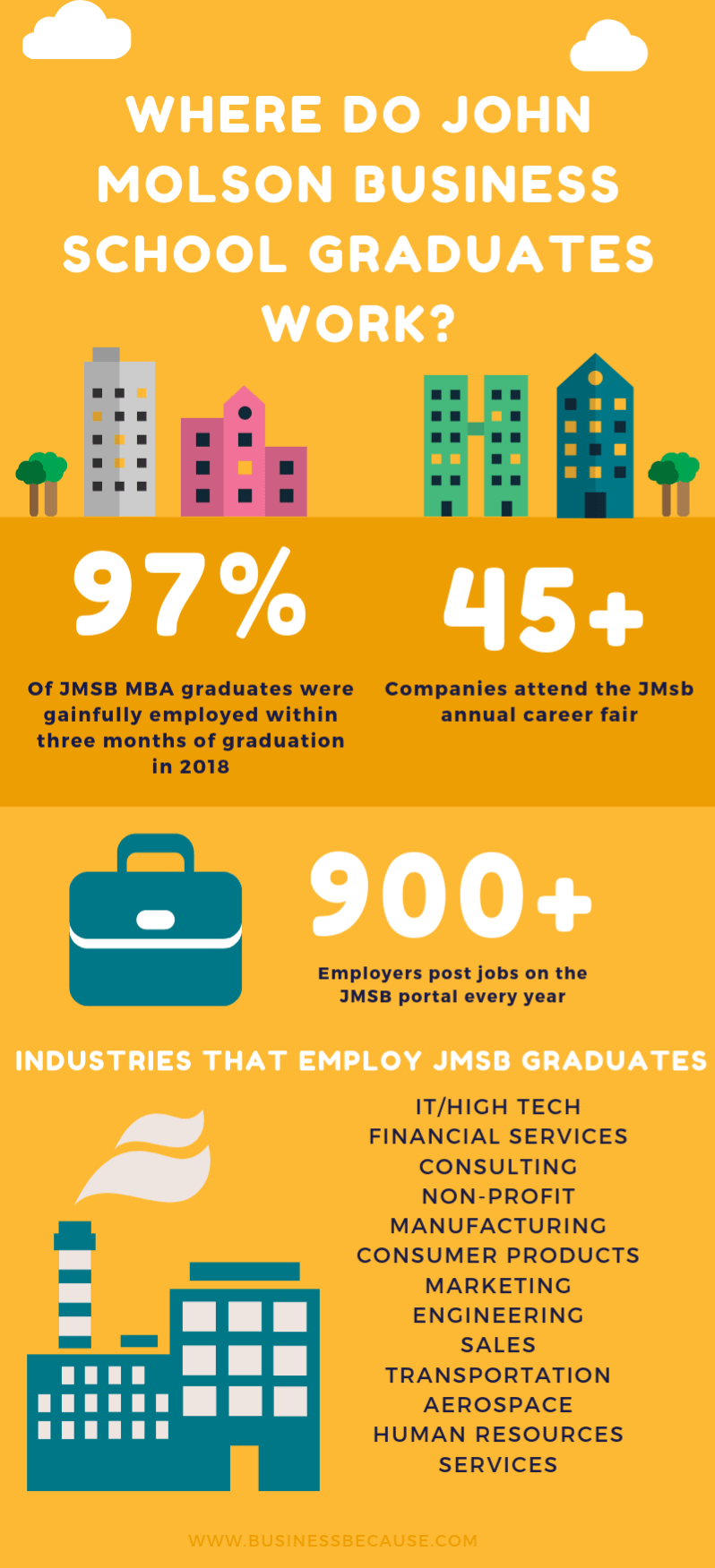 ---
3. Work-life balance
Over two thirds (69%) of workers in Canada rated their work-life balance as 'excellent' or 'good' in a 2018 survey.
"The work culture here is very efficient," Sapandeep agrees. "There's no micromanagement, and the people are usually really nice.
"They want to help you, and they want you to grow—it's a very beautiful way of dealing with other people."
Nick shares Sapandeep's appreciation for Canadian culture—both in and out of the office.
"I would like to keep building my experience in Canada and see where life takes me," he says. "I have been living in Montréal for two years, and I like the city's multi-cultural environment and bilingual vibe."
After graduation, Nick hopes to keep exploring Canada while honing his language skills—in both English and French.
---
4. Culture
Every year, half a million international students flock to Canada for college or university, and it's not difficult to see why. Both Montréal and Ottawa regularly feature in some prestigious 'best cities for student life' ranking tables.
In 2018, Montréal was ranked number one by QS in their list of top cities for student experience. Students mentioned affordable living, great food, and a diverse population, (Montréal is home to over 50 nationalities), when explaining their choice.
"Canada is collaborative and open to international students," Nick observes, "and Montréal is the second largest city in Canada, which makes it really attractive in terms of working opportunities."
Sapandeep agrees: "I would definitely recommend Canada, especially for international students."
---
5. Great return on investment
It's no secret that MBAs are a costly qualification—especially in the USA. Across the border, though, things become much more affordable.
Whereas some US MBA programs cost upwards of $100,000, a general MBA from JMSB costs $23,750 for international students, and just $4,425 for residents of Quebec.
The MBA in investment management costs $61,000 for international students, and scholarships are available to help cover the cost.
Not only do Canadian prices make MBA programs much more accessible, they also add up to a healthy return on investment.
In 2019, the average MBA holder in Canada can expect a base salary of just under $100,000—higher than comparative salaries in France, Australia, and the UK.
"Quebec is good value for money," Sapandeep observes. "It makes a lot of difference for international students."
Both Sapandeep and Nick say they're hoping to stay in Canada after they've graduated, and continue to explore everything the second largest country in the world has to offer.
Related Content: