It's sometime around 2015 and Tomislav Prša is sitting at his desk in Wilmington, Delaware. There's something on his mind; he's missing school and learning new things.

Tomislav (pictured below, right) grew up in Croatia, where he completed most of his education, later moving to the US to work as a financial analyst.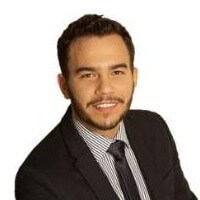 He's in his early 30s now, and he knows there's no better time to start studying again.
Tomislav works just under an hour's drive from the heart of Philadelphia. He chose to enroll on the Part-Time MBA at Temple University's Fox School of Business as he wanted more exposure to the US business world.
He wants to develop his knowledge of how the economy works, to network, and learn something new. Two years into the degree, he's using his MBA to explore disruptive tech topics like fintech and blockchain.
---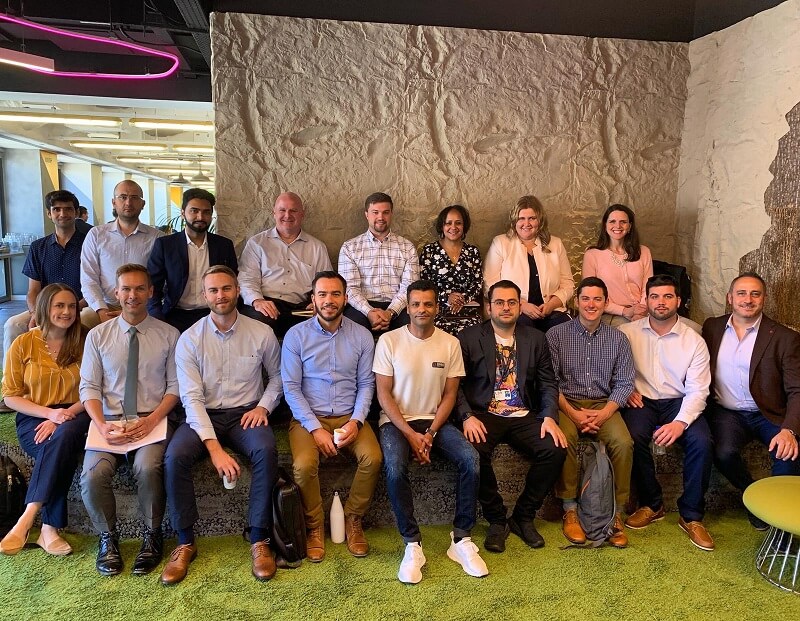 ---
Learning about digital disruption
When BusinessBecause spoke to Tomislav, he'd recently returned from a weeklong fintech immersion in London, an optional, one-off Global Immersion available to Part-Time MBA, Online MBA, and Specialized Master's students at Fox.
Tomislav and 15 MBA colleagues visited startups and established financial institutions. They toured two companies per day, he explains; an intense schedule leaving little time for sleep.
"The best part is you got to go into the real world and interact with people doing this as part of their actual jobs—seeing how these things are applied in practice."
---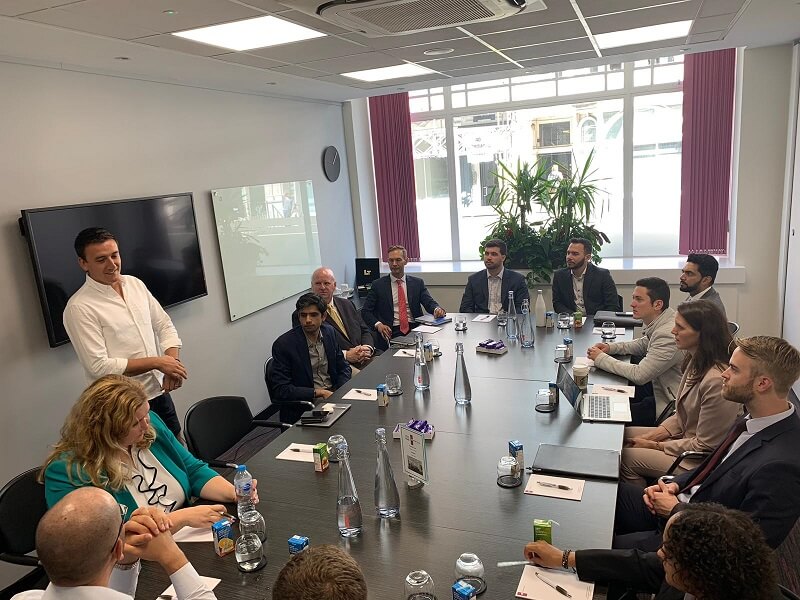 ---
Tomislav says interacting with representatives from companies like Salesforce and R3, a blockchain software firm, opened his eyes to the possibilities that using technologies like artificial intelligence, machine learning, and blockchain could bring.
One of the tasks that students on the fintech immersion in London had to complete was to create a new business idea around blockchain, and then pitch it to R3.
Tomislav developed an idea around a universal credit scoring model that could be applied worldwide. The idea stems from difficulties he had proving his credit score when moving from Croatia to the US.
"The great thing was being able to discuss these things with leaders of companies," he adds. "Since it was a more academic environment, you were able to ask very direct questions and receive very honest feedback."
---
Technology is changing the skills MBAs need
"Every industry is being impacted by digital disruption," says Bora Ozkan, the academic director of the Online MBA and BBA programs at the Fox School, "and that's going to create new jobs for MBAs."
As an MBA candidate, you need to understand the skills required as technology and data move us into a new age, and then how best to apply those skills.
According to McKinsey, future leaders will need creativity, analytical thinking, the ability to connect with others, and the power of persuasion.
With the impact of the rapid change of technology on industry, businesses will have an increased need for leaders within the regulation and data protection spheres, Bora says. You will also need to think about ethics alongside diversity and inclusion.
While MBAs don't need to be coders or computer scientists, an understanding of the underlying systems of these two areas is a necessity, as workers become more accustomed to working alongside machines.
For students like Tomislav, Bora says one thing is clear: "MBA students need to be able to deal with more digital and more data-oriented jobs."
Related Content: