With its reputation for transactional relationships, strained smiles, and awkward small-talk, few people relish the prospect of networking.

However, being able to build and maintain relationships is vital for a successful career in any industry.

Despite the dawn of LinkedIn and online job boards, a recent study found that 46% of job opportunities are still found through traditional face-to-face networking.

When it comes to building a network of your own, though, knowing where to start can be difficult.

For Siddhant Shrestha and Chris Yong, business school provided the perfect platform for networking practice.

During their time on the MBA program at Melbourne Business School, ranked eighth in the world for networking potential by the Economist, the pair developed some important networking insights.

BusinessBecause caught up with Siddhant and Chris to find out what makes a successful networker.

Here are three networking tips that will boost your job prospects:
---
1. Be yourself
One common misconception about professional networking is that it creates purely transactional relationships.
Chris argues that this is not the case. "When networking, it's important to be genuine," he says. "You must ask yourself how you can help your new connection."
Originally from Malaysia, Chris had to build a network from scratch when he first arrived in Australia. Melbourne Business School, he says, has been instrumental in helping him make connections.
Before undertaking his MBA, Chris worked as a project consultant for a technology company. Hoping to move into managerial positions, and broaden his business know-how, he came to Melbourne.
Today, Chris helps other students work on their own networks, as part of an informal program coordinated by the school. Through this program, he connects with current Melbourne students, answering their questions about post-graduation careers.
"By consistently giving back to the school, and regularly attending alumni events, my network keeps on getting wider," he says.
Chris believes that giving back is in this way is an important part of the networking process, and has found the experience enriching. "It's more blessed to give than to receive," he reflects.
Siddhant (Pictured below), who graduated from his own Melbourne MBA in 2018, has also benefited from this mentorship program.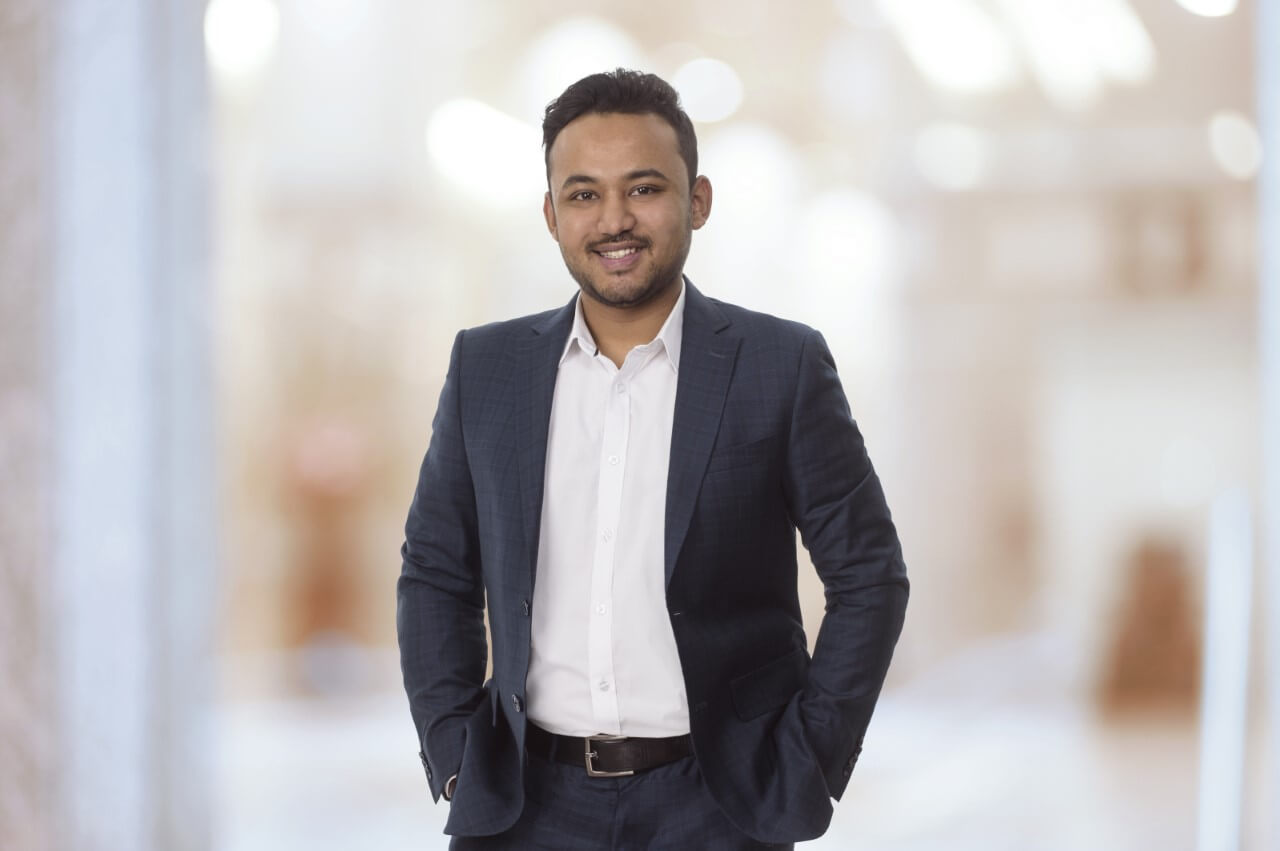 Siddhant moved to Australia from Nepal in 2016. Prior to his studies in Melbourne, he split his time between his e-commerce startup, and a nonprofit he founded to raise cancer awareness in Nepal.
"The concept of mentorship was new to me, and I never had a mentor before in my life," he recalls.
"He played a crucial role in helping me settle down in Australia, kept me motivated by helping to set career goals, and connected me with people from the business community in Melbourne."
For both Chris and Siddhant, the most successful networkers will always ask themselves how they can help their new connection. "Consider what value you can add to the relationship," he advises.
---
2. Preparation
Being prepared is another key way that networkers can develop stronger connections.
"Do your research before you reach out to someone," Siddhant says. "If you are meeting someone at an event, try and find out more about them."
In today's interconnected world, it's easy to look someone up via their company page or LinkedIn profile. Taking the time to learn about your new connection will give you an idea of what to talk about when you meet in person, as well as demonstrating an effort to get to know them.
Thoroughly preparing for networking events is equally crucial. Before the event, be sure to have business cards printed, see if you can find a list of attendees to look through, and have a specific goal in mind.
Being prepared will help you feel confident when the day of the event comes around.
---
3. Patience
For Chris, building a professional network is a life-long task.
"Your network is like a good wine," he quips, "it gets better with time." For this reason, he says, putting in effort to stay in touch with your connections makes you a better networker.
Siddhant agrees. "You need to invest time to get the most out of networking," he says. "The golden rule of networking is following up after your initial meeting."
By taking a genuine interest in your connections, and keeping up with their professional life, a stronger, more fruitful relationship can be formed.
"It is vital to nurture relationships and to build that trust," Siddhant explains.
As with most skills, practice makes perfect. For Siddhant and Chris, undertaking an MBA provided a great opportunity to work on their networking abilities in a supportive environment.
"My MBA experience improved my self-confidence in connecting with senior leaders," Chris explains. "My Melbourne network has supported my plans for the future," he adds.
Related Content: