Among MBA students, an internship is often considered the golden ticket to a dream postgraduate job.

This idea is more reality than fantasy. According to research from the Graduate Management Admission Council, 'fit with company culture' is considered by employers to be the number one most important factor when hiring for a role.

It's true that as you take on an MBA internship, you'll get a feel for the workplace itself, work culture, and the specifics of the role, which can all be very helpful when applying for jobs.

At Alliance Manchester Business School, students get a taste of life in big-name multinational companies thanks to their MBA internship program, which is a 10-to-12-week placement over the summer. Recent students have secured experiences at Google, Amazon, Johnson & Johnson, and Microsoft.
---
From Manchester to Google
Fraser Ross (pictured), who is interning at Google in London, says the experience is the most important part of his MBA. "I chose the full 18-month pathway on Alliance MBS' Full-time MBA with my express goal of gaining experience at a company like Google," he says.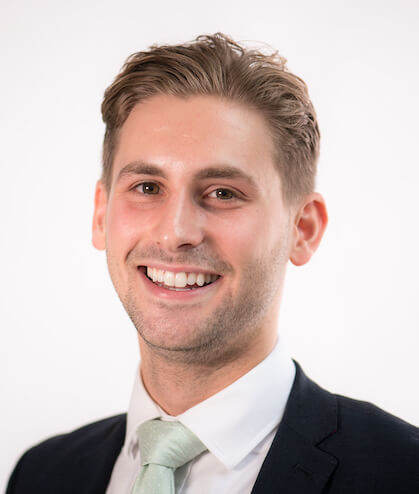 The importance of an internship was nothing new to Fraser, he landed an internship at eBay after his Master's in Marketing from Alliance MBS. It was after moving onto a managerial position at a media agency that Fraser realized an MBA would be the key to a role that could combine both his analytical abilities and his business knowledge.
At the end of his first 12 months on the MBA program, Fraser opted for the internship pathway, and applied for a number of 'structured' internship programs.
"Having come from an ad-tech background, the Google internship was the one I wanted the most as they are the dominant player in this industry," Fraser says. "Not only is the placement allowing me to develop my analytical skills and business acumen, but the internship has allowed me to network with a multitude of people and build connections at the company."
It's these connections that Fraser hopes will help him secure a full-time position at the company after finishing his MBA; but he reiterates that even without this possibility, the internship is proving rewarding.
"The culture at Google is unbelievable," he reveals. "The people in the company as a whole, and especially those in my direct team, are incredibly curious and I'm learning a lot from them."
---
Learning about British work life
Adriana Ingar (pictured) relocated from Lima, Peru, to pursue an MBA at Alliance MBS. She previously worked as a manager for Peru's biggest supermarket chain.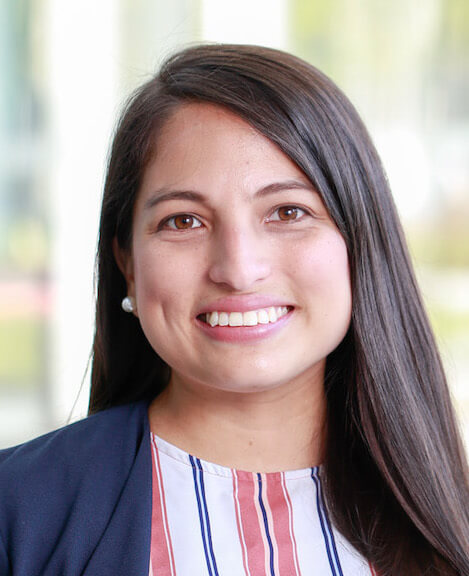 "What attracted me the most to apply to Alliance MBS was its 'learning-by-doing' method," she says.
When it came to choosing an internship, Adriana found help in the business school's established employer partners, which include some of the biggest organizations worldwide, from Amazon and HSBC to Johnson & Johnson and Microsoft.
She got to know her internship company, Toolstation, a tools and building supplies retailer, through a presentation the company made to her MBA class.
"The company presented their internship program during a session where our MBA class could ask questions and meet previous interns, learning more about their experience," Adriana recalls. "Before starting the internship, we had a day where we could visit the company—both to get an idea of what was coming, as well as understand the vision of the company."
For Adriana, the internship has allowed her to experience the very different world of the British workplace. "This company has an open-door policy and it is very easy to communicate with everyone at every level." She explains, "I've never been in charge of projects before that are so important for a company."
---
Securing that lucrative internship
So, how can you turn a stellar MBA internship into a job?
Fraser says that MBA students shouldn't underestimate the work it takes. "I had a total of 11 interviews for five different companies," he says. "The important thing is to keep learning and improving."
Adriana added it is important to be open to new things. "Some may have their 'dream company' in mind, and only apply to that, but it may also happen that you don't know the company until the moment you apply."
Adriana and Fraser are both keeping their fingers crossed for a full-time position at their respective companies, "knowing that this possibility exists is very encouraging!" Adriana says. But no matter what, they say their internships have given them skills that will last a lifetime.
"Being exposed to a new business world not only gives me additional experience but also the confidence to continue advancing in my professional career. I definitely feel that this internship is going to help me post-MBA," Adriana says.
Related Content: