Starting a business is tricky, but using your MBA to do it can help.

Brian Lai is an accountant and a part-time MBA student at the University of Hong Kong (HKU). He's using his MBA to launch his business idea, Cloudonme, an online platform which matches freelance accountants with small and medium-sized businesses (SMEs) and provides cloud-based accounting tools.

He's already in a good position. He's been accepted into HKU's iDendron, a startup incubator and co-working space for budding student entrepreneurs, and has landed seed funding through the Hong Kong government's Cyberport Incubation Program.

How is Brian's MBA experience at HKU helping him start up his new business? BusinessBecause caught up with Brian to find out more.
---
How did the idea for Cloudonme come about?
In Hong Kong, there are 340,000 SMEs. Every firm is seeking to maximize their efficiency so they can be profitable in a competitive environment. Coming from an accounting background, we saw a natural synergy between cutting-edge cloud accounting technology, freelance accountants, and SMEs.
By creating a matching platform that connects SMEs to trained freelance accountants, we aim to create value for the SMEs by integrating better accounting technology and for the freelancers by providing training and valuable professional experience.
---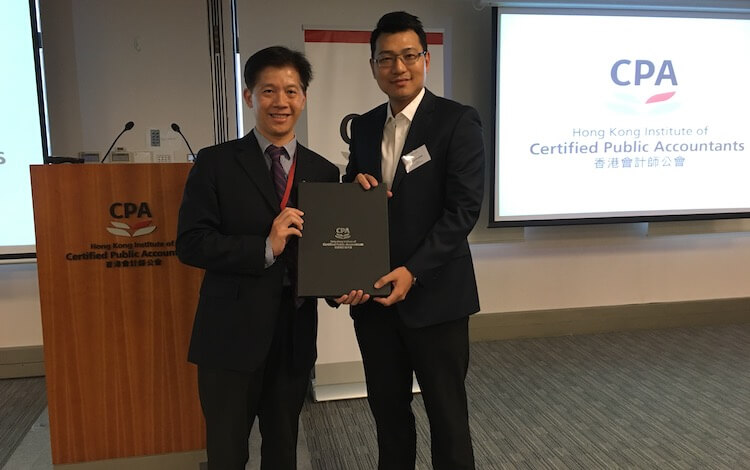 ---
Where are you at now with your business?
Cloudonme is in the developmental stage approaching beta-testing. The first iteration of our website is up and running, featuring the 'become a Cloudonme accountant or partner' page, more information about cloud accounting solutions, and the convert bank statement through OCR technology (optical character recognition) app.
---
What do you hope to achieve?
Building a strong network of Cloudonme partners and accountants is the biggest goal for the coming years. Once accountants provide affordable, high-quality bookkeeping and accounting services, we can use positive reviews to grow our partner and accountant base.
By establishing strong infrastructure in the next few years, we hope that additional features, such as premium partnerships and a recommended cloud-adviser page will be put into place within five years.
Researching several successful startups through the MBA program will be valuable knowledge to compare and guide us toward future goals as a company.
---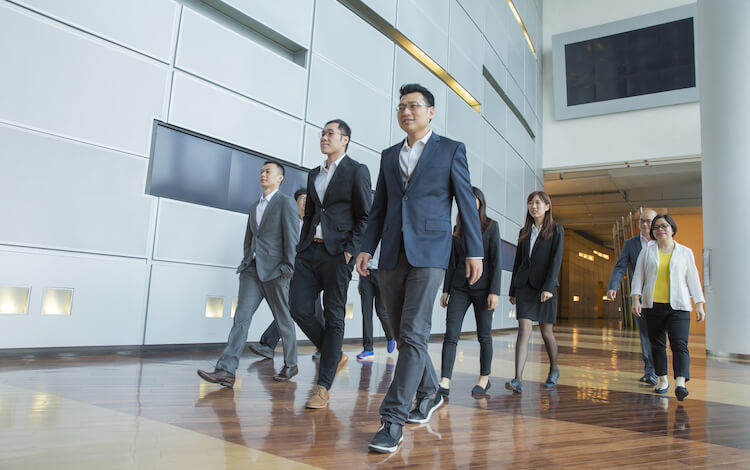 ---
Why did you decide to pursue an MBA at HKU?
I knew having an MBA would open the door to more business opportunities outside of my expertise in accounting. HKU is a world-renowned institution and receiving this degree at HKU adds a greater prestige to the experience.
I studied a postgraduate diploma in education at HKU in 2008 and I benefited a lot from the courses and professors here. That's why, after 10 years, I am back at HKU again. In another 10 years, maybe I'll do a PhD at HKU!
---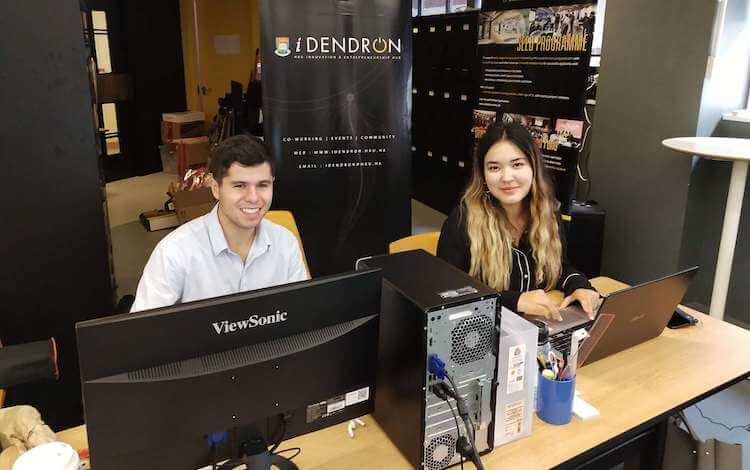 ---
How is the HKU MBA helping you build your business?
Securing approval from HKU iDendron and the Cyberport Incubation Program was integral to the development of our startup. The environment at HKU iDendron and Cyberport is rich with other startups, each at different points in the business process. Being able to learn from these startups and receive feedback is key to building the best platform possible.
These facilities also show that Cloudonme is an idea that knowledgeable professionals believe in. The incubation funding HKD500,000 ($60,000) we received from Cyberport Incubation program is a huge financial assistance for our project further research and development.
In the MBA class itself, there are many SME business owners, entrepreneurs, and professionals from all over the world. It's a wonderful experience have all these like-minded classmates studying and sharing ideas together. It's making me a more well-rounded professional and I have greater confidence to take risks, like launching Cloudonme!
Related Content: