Every MBA student makes their own path at Harvard Business School.
For Michelle Lee, Harvard was a chance to turn her passion for baking into a social enterprise. For Dan Vallone, Harvard was a stepping stone towards mending America's fractured communities.
But what does every Harvard MBA student get a chance to experience and benefit from?
Here are six of the many things you'll get from the HBS MBA:
---
1. Classmates who will change the world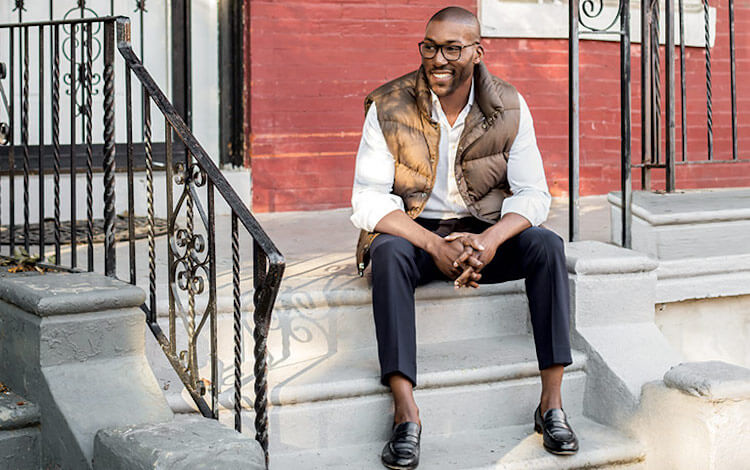 In the face of some of the world's biggest social and economic challenges, HBS students see solutions.
Tawan Davies (MBA 2006), seeing the devastating effect of the rising rent and house prices in Philadelphia and New York, started the Steinbridge Group, a network of investors and contractors to make housing more affordable to those who have been priced out of neighborhoods.
Or look at Esther Hsu Wang (MBA 2009), who brought data skills to development projects in Africa and Asia to help combat different forms of poverty.
There's a rich tradition at HBS of using business to address society's problems, attracting students who truly wanted to change the world.
---
2. Heated classroom debates
Forget lengthy powerpoint presentations and trawling through textbooks. HBS' pioneering case study method offers a distinct alternative to what many students might be used to from their undergraduate degree.
In each case, MBA students are placed at the center of a scenario and need to come to a recommendation using the skills and resources they have available. In fact, 80% of business cases worldwide were written at HBS.
The classroom transforms from a lecture theater to a stage of opinions, discussion, active listening, and debate. Never has freedom of speech been livelier.
For many, this is perfect practice for the real world of work. Entrepreneur and Blueland founder John Mascari (MBA 2012) echoes this.
"You have to make tough decisions with pretty limited information, but still arrive at a final recommendation," John emphasizes.
---
3. A global experience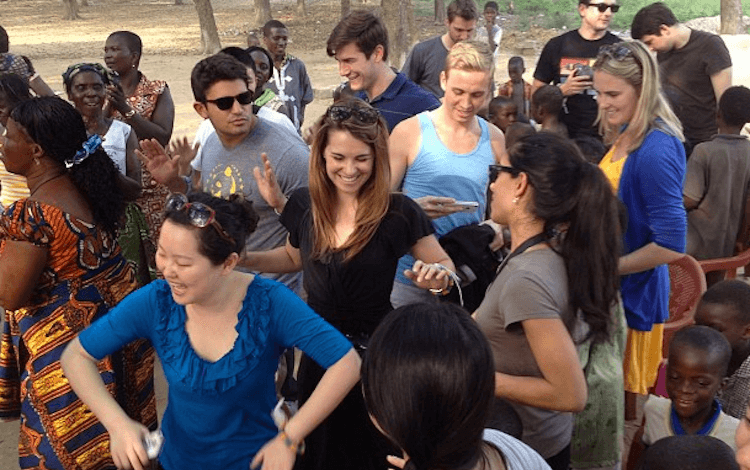 For those with their eyes on a global career, HBS offers a ticket around the world. Students get numerous opportunities to step out of the classroom as part of the FIELD program—a hands-on experience where students work with real companies to address real problems.
This culminates in the FIELD Global Immersion, where students work for one week on location at a company in one of many possible locations around the world.
For Kyle Hutton (MBA 2020), travelling to South Korea was a big personal challenge, but was a standout moment of his first year.
"You're working in a country where you might not speak that language, in an industry you're not familiar with," Kyle remembers.
"But it was the first time that I was able to actually experience myself drawing upon the classroom and the cases. Seeing these things become relevant was quite spectacular."
---
4. A place to start your own company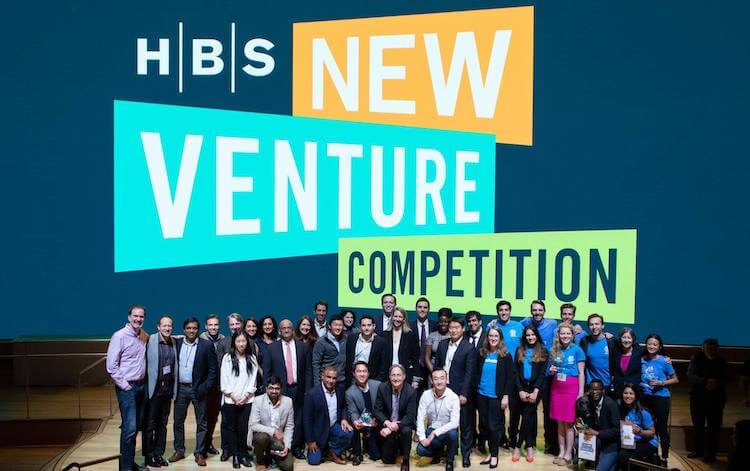 It is often said that business school is as much about the people you meet as what you learn in the classroom.
For those who meet their future business partners, this couldn't be more true.
Take classmates Anthony Tan and Tan Hooi Ling (MBA 2011). It was during a project for their MBA that they lamented the problem of taxi hailing in their home country of Malaysia—and the lack of an 'Uber'-style company in the market.
Their business, Grab, was born. The business plan came second in the HBS Business Plan competition; and, eight years later, it is worth over $10 billion and dominates the Southeast Asian market.
HBS' rich history of entrepreneurship means that, for many, self employment is a realistic, and increasingly lucrative, option.
---
5. Something different
It's not all about studying on the Harvard MBA. Center stage, under the spotlight, trying to remember your lines. Perhaps not the perfect metaphor for the c-suite, but more fitting for one of the many opportunities HBS students get to show off their talents—the HBS show.
Rewriting musical numbers and set pieces to the theme of the Harvard MBA, the HBS Show is the perfect opportunity to showcase your talents and, more importantly, send up your faculty and classmates.
Students are so fond of the show that it's in its 47th year, and has recently moved this year to the 1000-seater Klarman Hall.
The HBS Show is just one of 90 clubs at HBS. From impact investing to aerospace, from entrepreneurship to entertainment and media, there's a club for every taste and aspiration.
---
6. Access to alumni around the world
With a network of 84,000 alumni, HBS students truly fill all walks of life.
HBS students have opportunities to meet and network with alumni in a variety of industries, with career and development services to help connect students who want advice for a particular industry.
This doesn't stop at graduation. Alumni have access to the same career resources, as well as membership of alumni clubs around the world. There are also opportunities to come back and study on HBS' executive education programs to top up or learn new skills.
Fortune 500 CEOs, Silicon Valley entrepreneurs, even a US President—HBS has seen all sorts of graduates over the years. So where will it take you?
Related Content: