What do the Royal Opera House, AB InBev, and the National Health Service (NHS) all have in common? They all feature in Ariel Isaacs' list of consulting projects she's completed on the University of Cambridge's Judge Business School MBA.

MBA consulting projects and practical learning are an integral part of the Cambridge MBA. A chance to see how the skillset you develop in the classroom has a real impact in making business decisions is a key part of the learning journey. Many students go into consulting after the MBA.

"It's a good opportunity to work in a group," Ariel adds. "I worked with people from a strong consulting background, and it was great to see how they think, address a problem, and approach wider issues.

"Also working with clients, you have a real problem this organization is facing, and are able to have a tangible impact in only a short few months."
---
The full consulting story
Before the MBA, Ariel (pictured below, right) worked as a product manager for a midsized tech firm in San Francisco. She managed a team of eight engineers, mostly remotely, as well as worked with professional services and sales teams.
That role was very responsive, and Ariel began to develop a curiosity around why decisions were being made, why certain decisions made sense. She wanted a wider understanding of business, to get a better idea of where a company fits within a wider ecosystem.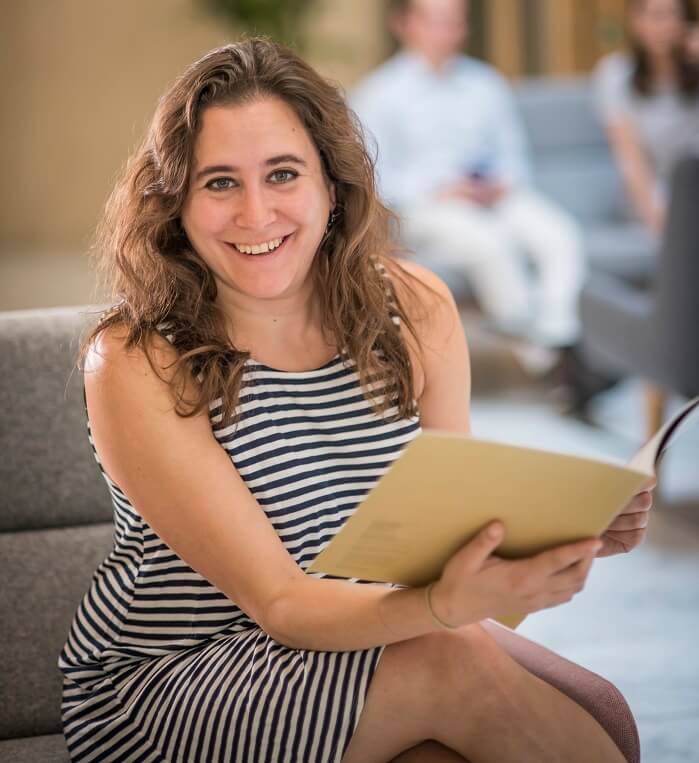 After visiting Cambridge and falling in love with the university, the college system, and the intellectual environment, the MBA made perfect sense.
At the end of the second term and the culmination of the core modules, students undertake their Global Consulting Project (GCP) in teams of five, over four-to-five weeks. They can work with any major international company, anywhere in the world—Ariel joined the world's largest brewer, AB InBev.
It's a great opportunity, she says, to talk to senior level stakeholders and board members. Working in a small group you also gain a broader understanding of how team dynamics work.
Ariel was given further opportunities to harness her consulting lens through her MBA concentration—Culture, Arts, and Media Management.
She worked on a project with the Royal Opera House's Audience Labs, which has a mandate to produce new works while engaging new audiences.
Ariel developed a framework for them to evaluate how their portfolio and shows were performing.
"It was looking at a nonprofit through a business lens, and also bringing tech and innovation to this new space."
Ariel's summer culminated in her achieving the Lean Six Sigma Green Belt certification, a certificate geared towards process improvement, cost reduction, and the augmentation of bottom-line performance.
She worked for the NHS, a project she picked on a whim, having never worked in operations before. She looked at oncology delivery, and the inefficiencies ripe along the prescription to patient drug supply line.
"It was great seeing the methodologies I'd learned in the classroom applied in a real-world scenario," she says. "I ended up presenting to the wider board, as it was something that they saw a lot of impact from."
---
READ MORE: How I Used The Cambridge MBA To Launch A Blockchain Startup
---
The benefit of MBA consulting project for consultants
Mei Yi (pictured below, right) was already working for McKinsey & Company in Shanghai when he joined the Cambridge MBA.
He had entered management consulting after a literature undergraduate and a time in nonprofits. Missing a formal business education was a main driver for his MBA craving.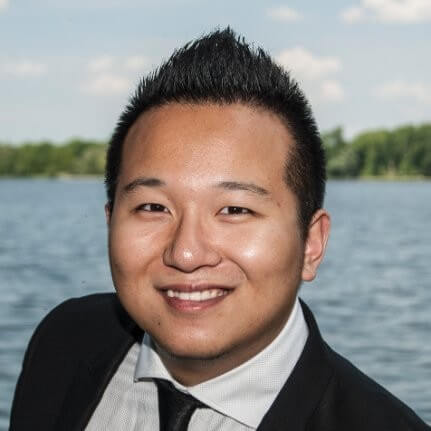 Picking Cambridge Judge Business School was all about picking an institution filled with people from multidisciplinary backgrounds.
"I personally feel this is more useful for me as a person from a development perspective, rather than a pure business school setting."
The consulting projects are when you get the best of the diversity on the MBA cohort. Mei Yi worked in a team with Chinese, Peruvian, British, Nigerian, and Japanese students.
They worked with a biotech startup in Cambridge. Leveraging the entrepreneurial, startup mood in the surrounding area is a key hook for the Cambridge MBA.
"Many of the frameworks that we use and the way you structure life in a management consulting firm can be directly applied," he says.
"For me, the learning comes from how you, being a single person with experience in project management, demonstrate leadership and management skills to put a team together."
The leadership practices are a key benefit gleaned from the MBA for a management consultant like Mei Yi. He adds being able to mobilize the resources he has available, and draw on the strength of individuals, is something he honed on the MBA consulting project.
Also, being able to work with startup companies at the cutting edge of technology is something that, when he returned to McKinsey, was a hot topic of discussion in the office.
"That is exciting," he says, "how we can better work with startups and let them unlock their potential—those skills have become very transferable from working on the project."
Related Content: