In 2023 there will be an estimated 36.4 million graduates in the UK, however rising economic challenges have tightened the labor market across a range of sectors.
The UKs' job market difficulties have not, however, hindered the employment prospects of business school grads, who can utilize their skills to navigate shifts within the business landscape.
Top-ranked MBA programs provide students with in-demand skills and provide crucial networking opportunities which can help them secure employment after business school.
UK business school grads often enter various sectors after graduating, including consulting, finance, tech, consumer products, and government and non-profit.
In fact, 94% of MBA grads from Cambridge Judge Business School (CJBS) received job offers within 3 months of graduating in 2022.
To find out more about what the UK's job market looks like for MBA graduates, BusinessBecause spoke with career experts at CJBS.
Here's what they said.
Business school can open doors to new opportunities
Business school is a good way to navigate the job market and develop a breadth of transferable skills.
From finance to digital marketing, operations to strategy, b-school students can acquire an understanding of various management functions whilst they study. This wide foundation of skills can make you a versatile fit for a range of roles and industries.
"We work collaboratively with our students to upskill them in relation to their overall professional acumen and we guide them on how they can transition from one sector to another," says Sadia Cuthbert, director of careers at CJBS.
"The careers team works to give people the confidence and opportunities to find their next role post-MBA," she adds.
The previous cohort of CJBS MBA students were able to join a range of top companies, from McKinsey & Company to Amazon, Bain & Company to Citi Bank.
Knowing what skills you have prior to attending b-school and being open to new industries is vital if you're looking to achieve such success.
"We encourage students to select projects that are unfamiliar to them as the emphasis should always be placed on learning," Sadia adds.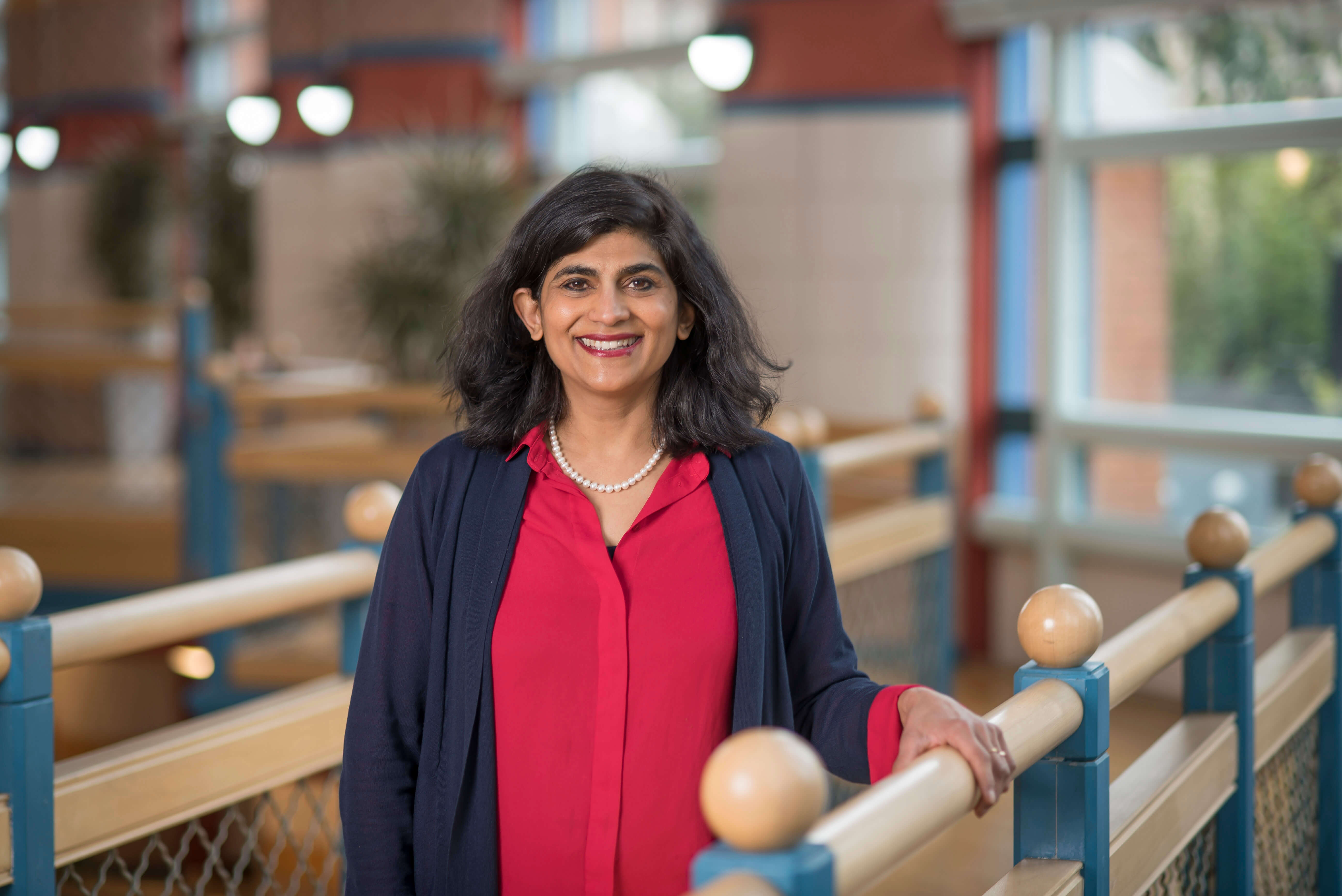 Skills b-school graduates need to tackle growing trends
MBA programs, like the program available at CJBS, teach you how to navigate industry trends, showing potential employers that you already possess the skills needed to excel in a modern business environment.
Virtually all industries across the UK and beyond have undergone a digital transformation. Companies across sectors seek managers who are adaptable and can keep up to date with emerging trends.
Digital competency will set you apart from other b-school grads and an ability to adapt to work with emerging technologies is key.
"Rather than focusing heavily on the pragmatism of finding a job, we encourage our students to think about how they can expand and apply the skills that they already have and to keep growing," says Sadia.
Businesses today have a heightened awareness of environmental issues and are increasingly under pressure to implement more sustainable practices. This means a growing demand for b-school grads who have expertise in sustainability and corporate responsibility.
Similarly, many companies want employees who can connect with diverse groups of people and possess a global outlook.
A sense of cross-cultural awareness is important for building international connections with industry professionals and for navigating diverse business environments. An MBA allows you to work in highly diverse teams and to gain a global perspective.
How else can b-school help you succeed?
Aside from the skills which business school can help you to develop, studying a business degree also offers the chance to gain practical experience that can help propel your career.
Experiential learning opportunities and networking events are a great way to build your network and can provide you with examples and anecdotes to impress potential employers.
The Cambridge Venture Project, for example, enables students to work in teams as consultants for local businesses, addressing a specific market need. It provides an ideal opportunity to work with real companies and gain experience solving real-life business problems.
Alongside experiential learning opportunities, students also have access to recruitment events, individual career coaching sessions, and practical workshops to define their personal career goals and strategies.
Previous recruitment events held by CJBS included the involvement of major companies spanning from Deloitte, Microsoft, Sky, PwC, Google, and many others.
B-school students can expect to graduate with a diverse range of expertise and experiences which can be applied to a multitude of management sectors. These transferable skills typically make b-school grads attractive to employers and can open opportunities across today's competitive job market.
Related Content: